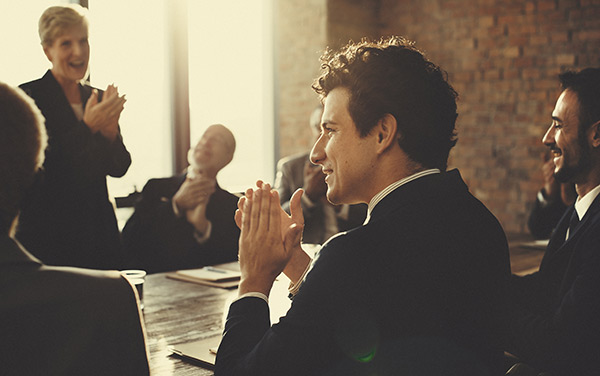 At Oracle Media Days on 1 May 2019, Oracle CEO Mark Hurd told reporters about the company's position in the cloud applications race.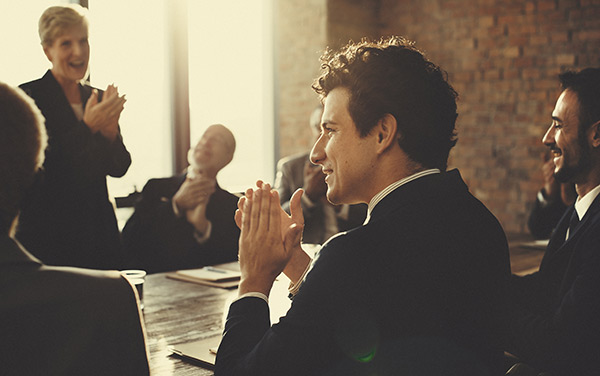 Oracle CEO Mark Hurd on May 1, 2019 spoke to reporters at Oracle Media Days about how the company has taken the pole position in the business cloud apps race. He said Oracle will continue to build on its gains in the cloud market through the holistic suites it offers as an alternative to point solutions, and as a company with a history of providing technology both on-premises and through the cloud.
He also said Oracle is proving popular with customers by offering emerging technologies such as artificial intelligence, machine learning, and blockchain as features in existing technologies rather than as separate products.
According to Hurd, Oracle will continue benefiting from its legacy customers' migration to the cloud—a process that is likely to play itself out for a number of years—and by taking market share from smaller vendors who either no longer support their products, or don't have a clear cloud migration strategy.
"The business apps sector is highly fragmented, but Oracle is growing faster than the market and we are well-positioned to take the lion's share," he said.
Hurd said customers will benefit greatly by moving to the cloud, which will allow them to spend more on innovation. "B2B tech is trying to take care of its technical debt it's built up over the last few decades and trying to clear out its technical debt that's evolved in its hardware, software, configurations and data center," he said.
Other key Oracle executives and customers also spoke and made themselves available for questions from reporters in the room.
Driving Growth in the Cloud
During a panel discussion featuring a number of Oracle cloud apps customers, Norman Fray, SVP and Chief Accounting Officer for workforce solutions company TrueBlue, said that his company uses cloud technology to help drive revenue growth.
"Part of the growth strategy for our RPO, our recruitment process outsourcing, is going global," he said. "Customers are saying that it's great that you satisfy us in North America, but we need you to help with staffing around the world. One of the reasons we chose Oracle is that we know that you'll take us wherever we need to go around the world. This will certainly enable our growth."
In response to being asked whether the cloud enables innovation, he said, "That's a resounding yes."
The Threat Landscape and Oracle's Trusted Security Strategy
Edward Screven, Oracle chief corporate architect, explained why cloud vendors like Oracle will be key to defending corporate and personal data. "Government and businesses can't be expected to out-innovate cyber-attackers on their own," he said. "That's our job. We can build data centers and secure data at scale more efficiently than any individual customer."
He noted that "AI and machine learning in the Oracle Cloud can detect and automate responses to unusual activities, helping protect customers from internal and external threats."
"We can patch with zero downtime, and this is fundamentally different to what is offered by other cloud vendors," he added.
"Oracle is a security company and always has been," he said.
The Future is Autonomous
Andrew Mendelsohn, EVP, Database Server Technologies, Oracle, and Steve Daheb, SVP, Oracle Cloud, spoke about the Oracle Autonomous Database.
"Emerging technologies are permeating every aspect of life," Daheb said. "We're seeing self-driving cars, we're seeing precision medicine, we're seeing smart cities. We're at a tipping point where enterprises are starting to outpace consumers in the adoption of emerging technology."
Andy Mendelsohn noted that "If you talk to CIOs and CTOs today, they'll all tell you that we're transforming to be a data-driven enterprise—100% will tell you that. But if you go on-prem, they have data all over the place. Their data scientists can't find the data, they don't know where it is, they don't know how to move it to where it's useful. That's something we address with our autonomous database. They'll have a metadata catalog that shows where the data is, and they just want to run some analysis on it. They don't want to do the plumbing. They just want to do something useful with the data."
Key Tenets of Oracle's Next-Gen Cloud Infrastructure
Kyle York, VP, Product Strategy, Oracle Cloud Infrastructure, and Rahul Patil, SVP, Software Engineering, Oracle Cloud Infrastructure, spoke about the characteristics of Oracle's next-gen cloud.
"We reinvented the cloud, so that customers don't have to reinvent their applications," Patil said. "Most other cloud vendors require customers to rewrite or rearchitect their applications."
"The company that is trusted with the most data will win—and that's why Oracle will win, because our customers have their mission-critical information on Oracle," he added.
ERP Pricing: Get 2019 pricing on 45 different ERP systems. Click to download your free guide.
https://erpnews.com/v2/wp-content/uploads/2019/05/Cloud.jpg
376
600
katie
https://erpnews.com/v2/wp-content/uploads/2018/10/[email protected]
katie
2019-05-06 11:00:01
2019-05-06 09:10:24
Oracle Media Days Discusses Cloud Computing Strategies and Cloud Security Issues