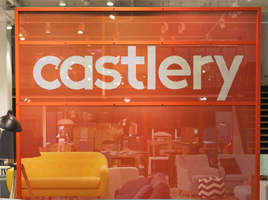 Manhattan Associates, Inc. (NASDAQ:MANH) today announced that Castlery, the Singapore-based online furniture retailer, has selected Manhattan SCALE™ as a key component of a business transformation program to build a world-class order fulfillment capability that will ensure a seamless service experience for customers and drive ongoing business growth.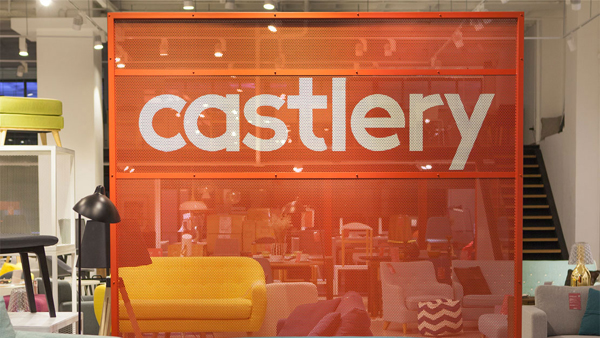 Launched in 2013 with a mission to make designer furniture accessible to everyone, Castlery has quickly established itself as a leading furniture and homewares designer in Southeast Asia. In order to meet its target of over 100 percent year-on-year growth, Castlery recognized it needed to invest in an order fulfillment technology that would scale in line with its business growth, ensure service level improvements for customers and drive future sales and margin expansion.
Castlery selected Manhattan SCALE for its ability to handle the unique logistical challenges associated with furniture retailing and distribution and its proven track record supporting e-commerce and omni-channel operations around the world. With a pressing need to be set up before the peak sales season, Castlery needed the Manhattan fulfillment platform to be live and ready for one of its busiest times of the year. Working closely with the Manhattan team, Castlery successfully completed the solution deployment at its Mapletree Logistics Hub in Toh Guan, Singapore, in under three months, remarkably fast for a first implementation.
Zhou Zhiwei, Chief Technology Officer at Castlery, commented: "As the leader in the Gartner Magic Quadrant for Warehouse Management Systems (WMS) and with many companies we admire already using SCALE, Manhattan ticked many boxes. Their experience with solving problems like ours, high caliber teams, and flexible solutions made picking Manhattan as our partner an easy decision."
Travers Tan, Chief Operating Officer at Castlery, added: "Since the solution has been deployed, process execution has improved across our entire distribution operation. We've hit 99.99 percent inventory accuracy and seen a 23 percent month-on-month increase in order transactions. We now have a complete view of inventory across the distribution network while our order-to-delivery cycle times are compressed significantly. Also, the solution is fully integrated with our ERP system, giving us a 'live' picture of available inventory for sale and enabling accurate lead-times to be reflected on our website. Because the system can support multiple DCs, it is perfectly suited to our future plans for expansion into overseas markets. The Manhattan solution's capabilities support our vision to become the leading furniture e-retailer globally."
Richard Wright, Managing Director, Southeast Asia, at Manhattan Associates, commented, "Manhattan provides the expertise and technology to help clients deliver on their brand promise. We're delighted to see Manhattan SCALE already driving order volume growth for Castlery and are confident that Castlery will continue reaping the rewards from our constantly evolving solutions for many years to come."
Receive up-to-date product, customer and partner news directly from Manhattan Associates on Twitter and Facebook.
About Castlery
Castlery was founded with a single ambition: to reinvent how furniture retail works. The company designs and produces furniture with great aesthetics at a competitive price point, without compromising on quality. By cutting out the middleman and keeping its inventory lean, it can keep costs down and extend savings to customers. For more information, please visit www.castlery.com.
About Manhattan Associates
Manhattan Associates is a technology leader in supply chain and omni-channel commerce. We unite information across the enterprise, converging front-end sales with back-end supply chain execution. Our software, platform technology and unmatched experience help drive both top-line growth and bottom-line profitability for our customers.
Manhattan Associates designs, builds and delivers leading edge cloud and on-premise solutions so that across the store, through your network or from your fulfilment centre, you are ready to reap the rewards of the omni-channel marketplace. For more information, please visit www.manh.com.au.
Source: Nasdaq GlobeNewswire
https://erpnews.com/v2/wp-content/uploads/2017/02/casterly-268-1.jpg
200
268
webmaster
https://erpnews.com/v2/wp-content/uploads/2018/10/[email protected]
webmaster
2017-02-17 00:00:00
2018-11-14 14:11:07
Online Furniture Retailer Castlery Builds Scalable E-commerce Fulfilment Platform with Manhattan Associates