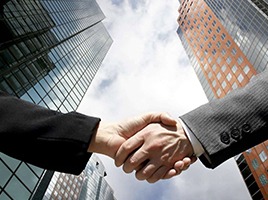 LOS ANGELES, Sept. 13, 2017 (GLOBE NEWSWIRE) — Mojix, a leading provider of RFID systems and IoT platform solutions has merged with Europe-based CXignited, a leader in delivering retailers real-time product and consumer data for unique customer experiences. The united company will create a worldwide footprint with expanded resources, scalability and an end-to-end retail platform based on innovative business solutions and technology.  It also secures a leadership position in servicing global retailers, brands and manufacturers while accelerating each company's growth initiatives.
The unique combination of Mojix's innovative RFID technology and IoT platform solutions, and CXignited's product "inception to in-store" digitalization applications delivers a complete retail business solution not available in the market before. Together, a single cloud-based platform combines software, hardware and services that drive real-time product digitalization, locationing, authentication and personalization across the Unified Commerce.
The combined entity will operate under the Mojix name, and will be led by Dan Doles, Mojix's President and CEO. CXignited CEO Alain Fanet will become Chief Strategy Officer of the combined entity and will lead the company global growth strategy.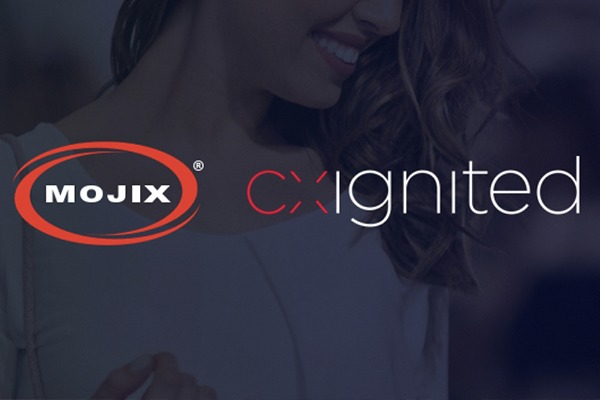 "Our unified strengths help retailers and brands transform the way they connect with their customers and a new generation of shoppers," said Dan Doles, CEO of Mojix. "The joint solution allows us to digitize the entire supply chain from manufacturer to consumer. Now, since we enable smart products and a smart end-to-end supply chain, we can stream item level intelligence and inventory availability/visibility online and in-store. We do this to empower both sales associates and customers alike on mobile devices as well as seamlessly interface with leading eCommerce, ERP, POS, EAS, CRM/Marketing Automation, Clienteling, Merchandising/Digital Merchandising, Big Data, and other software."
"The timing is good for this merger, as RFID has crossed the chasm and is becoming mainstream in apparel and footwear retailing," said Bill McBeath, Chief Research Officer at ChainLink Research. "Now retailers are eyeing how to get the next level of value from their investment, beyond simple inventory accuracy. Together, Mojix and CXignited have the accumulated depth of experience and richness of product portfolio to offer a comprehensive solution set for in-store experience and visibility, supply chain effectiveness, brand protection, and real-time granular intelligence in the store and across the chain."
Alain Fanet, CEO of CXignited stated, "Few mergers in our space have the ability to implement real enterprise-wide business value where one plus one really does equal three. This is one of them." Mr. Fanet added, "This solidifies our Blue Chip customer base by providing new capabilities to support our fast-growing business and our worldwide expansion. The performance of our cloud-based Pervasive Computing platform enables complex business decisions based on real-time traffic flows. This helps overcome a lot of retail's current challenges and can help tackle today's industry high-stakes. This is an exciting time as we bring our customers even more integrated operational business value along the manufactured consumer goods lifecycle. As a result of the merger, a new era for the global retailing industry with new operating and business models will finally be unleashed."
https://erpnews.com/v2/wp-content/uploads/2017/09/ana-resim-1.jpg
200
268
webmaster
https://erpnews.com/v2/wp-content/uploads/2018/10/[email protected]
webmaster
2017-09-27 00:00:00
2018-11-14 14:09:52
Mojix and CXignited Announce Merger