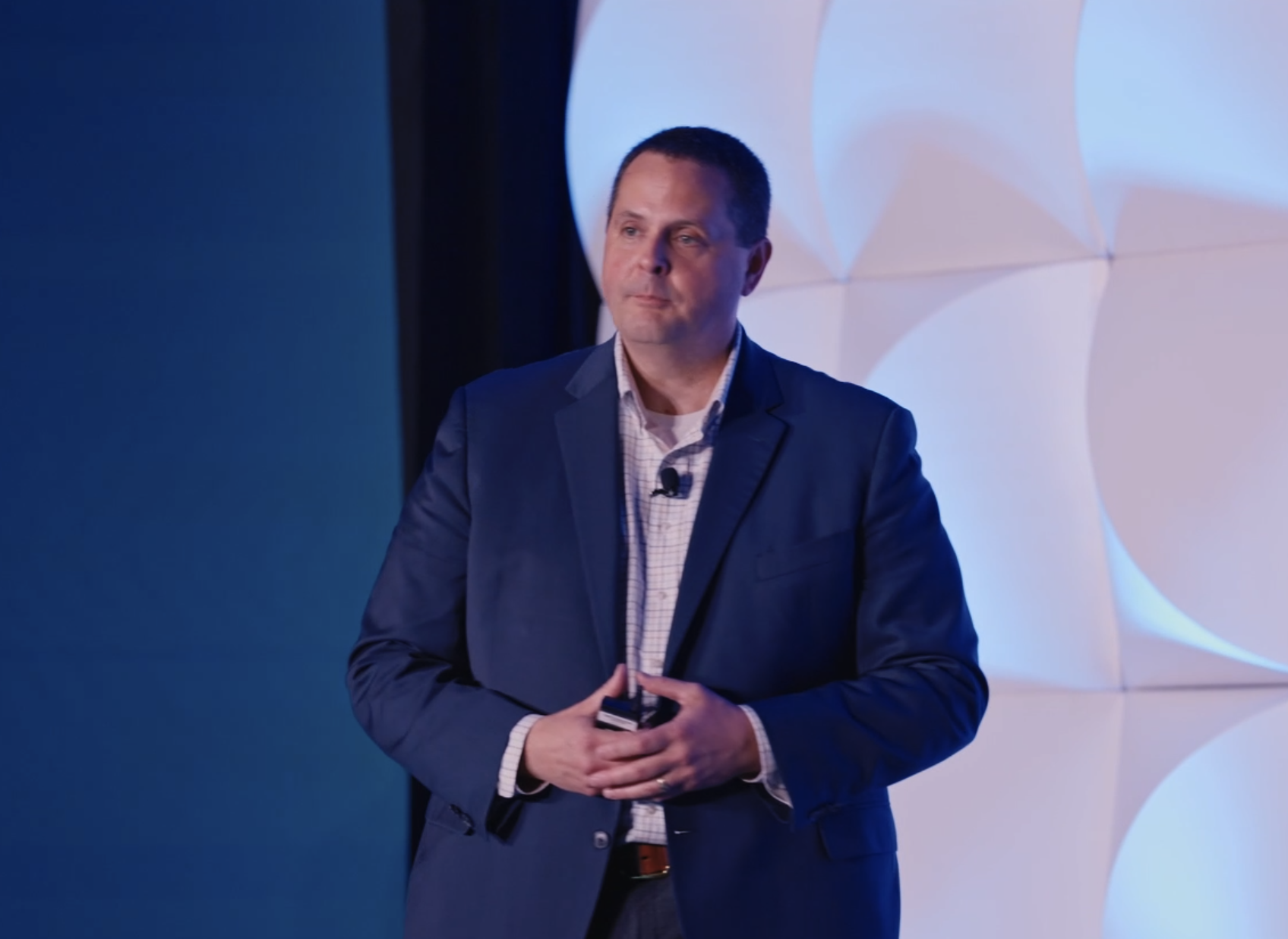 Interview with David Stephans, CEO of Rootstock Software
Interviewer: Bruce Richardson Chief Enterprise Strategist, Salesforce
Many in the ERP market have heard of Rootstock Software—a company offering a Cloud ERP that enables hundreds of manufacturers, distributors, and supply chain organizations to turbocharge their operations in today's dynamic, post-pandemic world. Ranked as a Leader in the Nucleus ERP Value Matrix, Rootstock has vertical expertise in discrete manufacturing, medical devices, and high-tech verticals.
Recently, the company welcomed a new majority investor, Gryphon Investors, and with this change, Rootstock also promoted David Stephans, formerly president of the company, to take the helm as CEO. With more than 25 years of manufacturing and technology experience and a proven track record of taking the customer experience to the next level, David has the right stuff to navigate the road ahead.
In fact, David is so committed he once made a round-the-world trip in just four days! This was before COVID in the hectic times of international business travel. On a Monday, he started his journey from his home base in Florida, landing at Rootstock's headquarters office in California. By Tuesday, he was in Sydney, Australia to meet with customers and colleagues, but then was called to an urgent Thursday meeting in London. Upon returning home on Friday, he had one thought: "What's next?"
To understand and learn more about the changes within Rootstock, Bruce Richardson, Chief Enterprise Strategist at Salesforce, set out to get to know what makes David tick, as well as to learn more about his vision and strategy for Rootstock.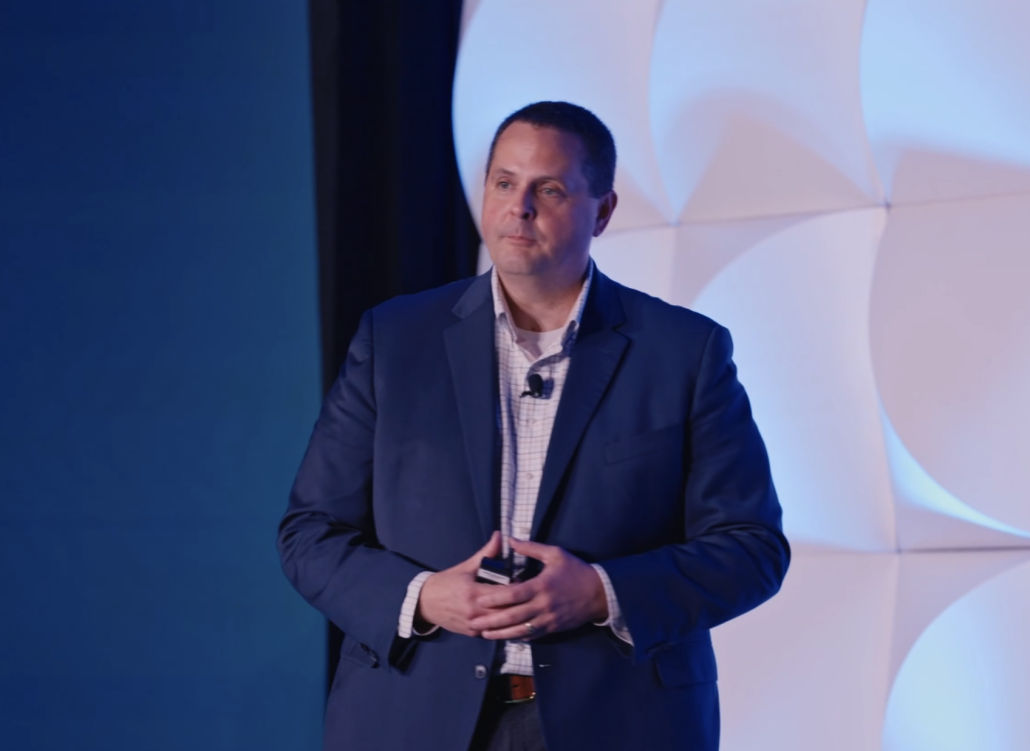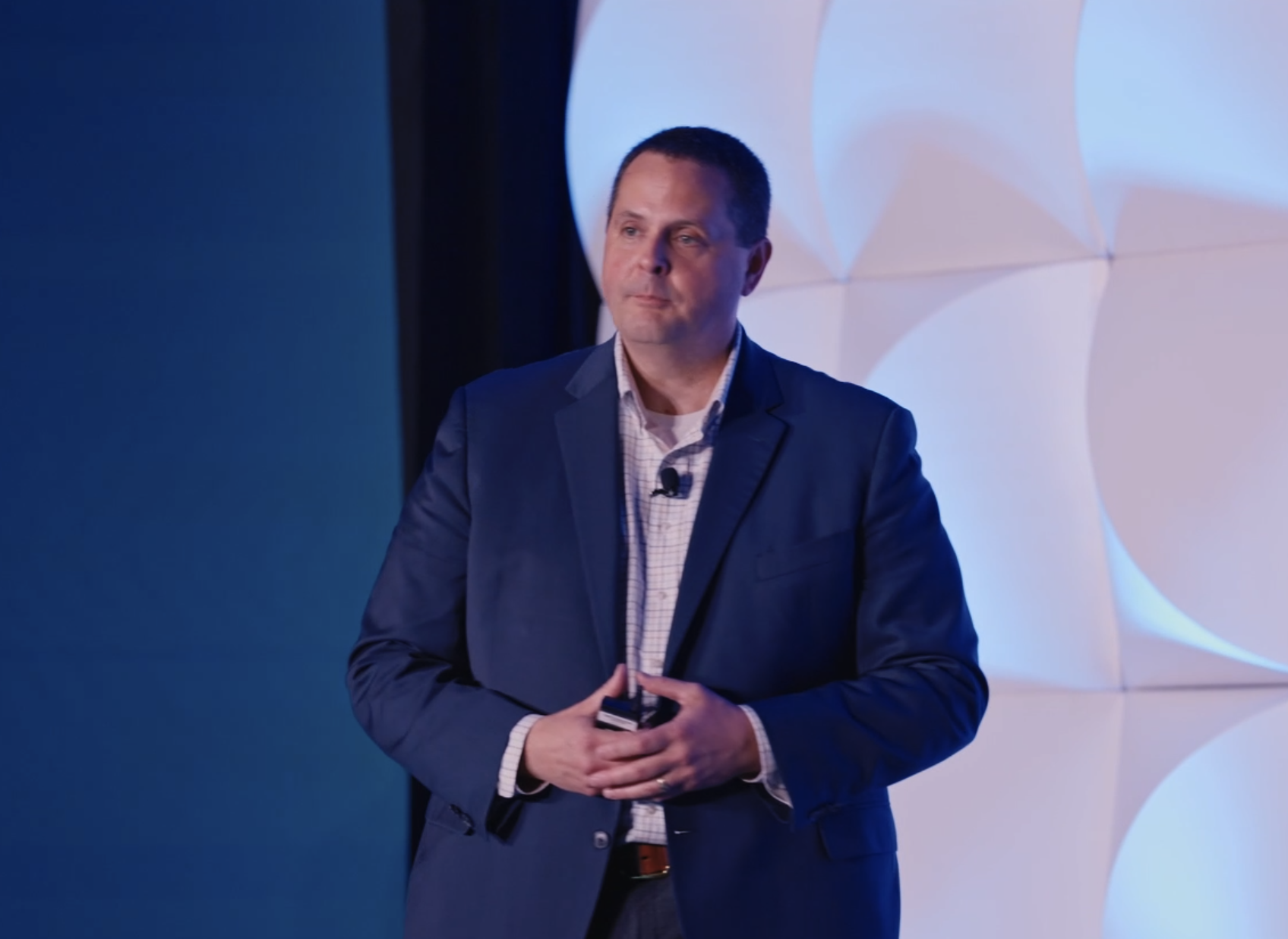 David, what are some of your top priorities for the next 12 months?
Our main priority is growth. We can focus on expansion because we've made all the right investments in our product and service models, so we know we're primed and scaled to deliver value to new prospects.
In terms of our ERP, there's a tremendous need among manufacturers, distributors, and supply chain organizations for solutions that will aid in their digital transformation journeys. We've met their needs during times of extreme change—including the pandemic, remote work, supply chain disruptions, inflation, and labor shortages—and we'll continue to help them navigate future challenges, particularly in light of today's geopolitical issues.
Through it all, customers have recognized the power of our ERP being built on this next-generation cloud platform, which of course, is Salesforce, especially when Rootstock is compared to legacy ERP solutions or lesser ERPs that might be offered as pseudo-cloud systems. They see the benefits of a single source of data and native connectivity with other solutions on the Salesforce Platform.
We also continually enhance our ERP so that customers have the latest capabilities. Earlier this year, we announced updates—from enabling a resilient supply chain and improving demand planning to further leveraging Salesforce Lightning, Einstein AI, and natural language processing (NLP) to enrich our user experience.
As a result of all these efforts, our cloud ERP continues to be ranked by industry analysts in the leader category—both in terms of its depth of functionality and the value our customers reap from our solution.
In the months ahead, you'll see announcements from Rootstock, including additions to our team and new initiatives that support this plan for growth.
Your promotion occurred on the same day that Rootstock announced it had a new majority investor—Gryphon Investors. Can you tell us more about Gryphon's interest in Rootstock?
Let me start with Rootstock's perspective—then we can go to Gryphon Investors' interest in our company.
When we went looking for an investment partner, we did our homework; we looked at a lot of companies and various options. In Gryphon, we found an organization that checked all the boxes. The firm has a software group, and we fit nicely within this portfolio as a unique offering. They're going to provide not just an infusion of capital but also specialized resources and operational expertise that will be crucial in getting us to that next level of growth and success.
But don't just take our word for it. Jon Cheek, Deal Partner and Head of Gryphon's Software Group, had this to say about their interest in Rootstock: "Global supply chain challenges over the last two years have highlighted the need for manufacturers and distributors to modernize the technology that controls their core business operations and processes. Rootstock's ERP platform provides best-in-class cloud software that improves the connectivity between companies and their customers, suppliers, and employees. We're pleased to partner with Salesforce and the Rootstock management team to address strong and increasing market demand for the company's solutions."
In May, I attended Rooted-in, your first in-person customer conference held in Austin. The event opened with Boston Dynamic's robotic dog walking into a very engaged audience. I had the chance to meet Chad Wright, Boston Dynamics' CIO. Are advanced technology companies like Chad's part of a new vertical focus for Rootstock?
It's interesting you should mention Chad Wright from Boston Dynamics and their robot, Spot. It was a pleasure having them at our inaugural Rooted-in Customer Conference—they got our conference off to an exciting start.
And yes, advanced technology companies are a focus for us, but it's not a new one. These days, there are many companies—and even divisions of larger enterprises—that are taking a digital-first strategy.
We've had success with these types of companies wanting an innovative approach, and going forward, we'll be leveraging our wins in areas like medical device manufacturing, cannabis, and high-tech industries. We have a strong foundation in these verticals—and we have the success stories to demonstrate the value we deliver.
And, as you well know, Salesforce has a tremendous focus on manufacturing, automotive, and energy—its MAE division. This team has been doubling down on growth, and we've operated as a strong partner to this group. In those scenarios, it doesn't matter what solutions Salesforce is bringing to the table—whether it's Manufacturing Cloud, CRM, or Service Cloud—we provide a perfect complement with robust back-office and operational capabilities.
Speaking of Rooted-in, I had lunch with some of your new Customer Success employees. They love working for Rootstock. Customer Success has also been a huge differentiator for Salesforce. Can you tell us more about your program?
Our Customer Success team has established standards of excellence in how they interact with our customers. Many of our team members—myself included—have worked in manufacturing, so we've been in our customers' shoes. If we don't know their experience first-hand, then we're meeting with them and listening to their needs.
You spoke to a couple of our Customer Success team members, so you know how passionate they are about helping customers get the most value from our solution. To achieve value quickly, our Professional Services team has honed our implementation process so that customers are up and running in an accelerated time frame. Customer Success gets involved from the start. They're showing customers the latest capabilities and how to configure the system, so they're empowered to meet their own needs.
In fact, a critical component of Customer Success is Enablement—this includes our Rootstock Online Community and our Learning Center. In particular, our Learning Center has grown by leaps and bounds with boot camps and various courses. It has become the cornerstone for product training, and we've integrated Enablement to work hand-in-hand with Customer Success, so there's seamless support for our customers throughout their journey—from sales, implementation, and ongoing innovation with our product.
And one more note on customers: There's been a groundswell of interest to start a users group. You previously brought up Chad Wright, CIO at Boston Dynamics. Around our customer conference, he stepped forward to help launch and chair this group. It's entirely customer-driven, so members are deciding on their objectives—but they have our complete support. I'm thrilled our customers want to come together, share success strategies, and unlock even greater value from the system.
I'm surprised that there are still a lot of companies running ERP on really old hardware. Any patterns in terms of a replacement market for legacy on-premises systems or other cloud-based systems?
Frankly, we're surprised by that as well. The pandemic laid bare the weakness of not having a cloud ERP as a business system of record. Anyone who didn't already have secure access to these systems for remote workers was challenged to continue operating through the shutdowns. But our customers—even those in the throes of implementation—didn't miss a beat. One of our customers deployed all over the world without having to host in-person meetings with us or any other vendors.
That's the power of the cloud, and because of it, more companies are moving to cloud ERP. As manufacturers take stock of their IT stack, they're beginning to realize that replacing one system at a time will be challenging. They need to digitally transform their whole enterprise, especially for companies in the mid-market who aren't equipped to run multiple IT replacement projects. Rather than struggle with which solution to switch out first, we're seeing companies choose a common platform approach, namely Salesforce. Once their teams are trained on the platform, adding the solutions that they need becomes much easier, and in the long run, much more cost-effective.
Rootstock has been offering its ERP software on the Salesforce platform for more than a decade. Is Cloud-based ERP now a given, or do you still have to answer questions about the cloud?
As I mentioned before, one of the unexpected benefits of the pandemic was it brought about the wide adoption of cloud-based systems to support a remote workforce. So, cloud-based ERP is a given. But not all cloud ERPs are equal. Many are just hosted versions of the same old software, and they haven't kept up with the latest cloud-based capabilities. If you take this cloud discussion to an end-to-end business level, a next-generation cloud platform is really where we see manufacturers looking for true digital transformation, which they also want to stand the test of time. A unified cloud platform can be as transformative to manufacturing operations as the cloud was to on-premises systems a decade ago.
That being said, we still get a lot of questions about the ROI and savings a cloud deployment can deliver. As a result, we worked with Nucleus Research to help us quantify the value of our cloud ERP on the Salesforce Platform. One of the chief benefits is native connectivity to other on-platform solutions, such as CRM or PLM—this means it doesn't require the traditional costs and complexities of traditional integration.
Through its research, Nucleus found that cloud solutions deliver over four times the ROI of on-premises deployments. The firm also specifically interviewed several of our customers and found that Rootstock accelerated typical ERP deployments by over six months, reduced IT overhead by 40 percent, and shortened the entire lead-to-cash journey by up to 75 percent. These are powerful findings specifically driven by our customer experience and a strong argument for cloud ERP.
David, how important is the international market for Rootstock?
The international market continues to be important to us. Whereas in the past, we took a pretty broad approach to international growth, now we'll take a more focused strategy in specific geographies. For instance, we're focused on Northern Europe—in countries where we've already had success and built a strong customer base. Japan is another area we're concentrating on, as it's the third-largest manufacturing market, and Salesforce has a strong presence there. There's a huge demand for modern cloud ERP in this country's manufacturing industry. We have momentum with our customer base, and we're seeing accelerated traction.
About Rootstock
Rootstock is ranked in the leading category of Cloud ERP solutions, and it helps manufacturers, distributors, and supply chain organizations digitally transform their operations. Since it's built on the Salesforce Platform, companies gain the benefit of an enterprise cloud environment and an ERP system that is intuitive, flexible, and digitally connected. Our team has in-depth expertise in manufacturing, and we're dedicated to customer success. We offer the training, product knowledge, and support customers need to configure Rootstock Cloud ERP to meet their needs. With this comprehensive offering, clients are empowered to deliver a superior customer experience, streamline and scale operations, and out-service the competition. As we continue to grow, stay tuned to our latest customers, career opportunities, and LinkedIn posts.
https://erpnews.com/v2/wp-content/uploads/2022/11/David-Stephans-on-Stage.png
1236
1696
Pinar
https://erpnews.com/v2/wp-content/uploads/2018/10/[email protected]
Pinar
2022-11-08 17:33:56
2022-11-09 08:07:58
Manufacturing ERP Success