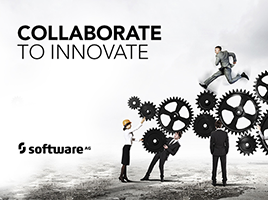 ERP News – worldwide – erpnews.com – This year manufacturers will begin to actively collaborate and cooperate—with partners, vendors and even each other—in order to innovate and become truly customer centric.
Manufacturers will better collaborate with their trading partners and will begin transitioning their supply chains to supply webs where partners are interdependent, co-innovative and collaborative with each other—on both a tactical and strategic nature—to create shared and distributed value.
There are millions of manufacturers worldwide—each with their own factories, production lines, warehouses and transportation networks. They are independent and yet interconnected and interdependent, like a spider's web. When something happens to one strand of the web, many other strands are affected.
For example, if an automobile parts manufacturer's production in Japan is disrupted by a natural disaster, the resulting reverberations are felt globally. This happened after the earthquake and tsunami in 2011; the shipping industry suffered, ports saw less business, car manufacturers saw delays in production and customers did not get their new cars when promised. The supply chain "broke" and it took many months to recover.
Lessons learned from that event galvanized manufacturers to create more flexible supply chains, and to look to partners collaborate more efficiently to make their supply chains more bullet proof. Synergies gained from collaboration help manufacturers to improve costs, flexibility and productivity.
Today manufacturers want to provide product and service innovations that support customer centricity, operational excellence as well as supply chain resiliency. Customer centricity puts the customer in control, making it imperative that manufacturers keep costs—and therefore prices—low while maintaining superior operational and supply chain efficiency. This will be based upon the incorporation of core process and capability standards that will govern innovation, visibility and resiliency.
In order to achieve this, manufacturers will need to gain a deeper strategic understanding of specific suppliers unique or standalone capabilities, in addition to capacity, along with a strategic comprehension of the capabilities that can be delivered by a group of partners.
Continuous collaboration throughout a supply chain is not necessarily an easy task to orchestrate, but the suite of benefits realized by a manufacturer from better products at better prices to more availability ensures that they will focus on this issue. The ability for a supplier to be viewed as a strategic partner almost guarantees enthusiastic participation in this type of endeavour.
https://erpnews.com/v2/wp-content/uploads/2016/03/sag_collaborate_to_innovate-268-1.png
200
268
webmaster
https://erpnews.com/v2/wp-content/uploads/2018/10/[email protected]
webmaster
2016-03-16 00:00:00
2018-11-14 14:16:06
Manufacturers will Collaborate to Innovate