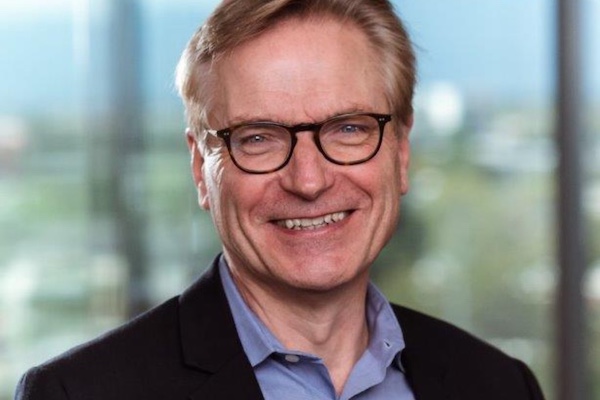 The pandemic has had different effects on every industry. However, perhaps HR units felt the most impact. Businesses that did not have ready knowledge to deal with a global crisis had to develop many methods to get rid of uncertainty. It is not easy to know yet how successful these methods are. However, we can make predictions about the future by asking the expert on the subject. As ERP News, we asked Paul Burrin, VP of Sage People, our questions about the subject, for our valuable readers. He answered for you too!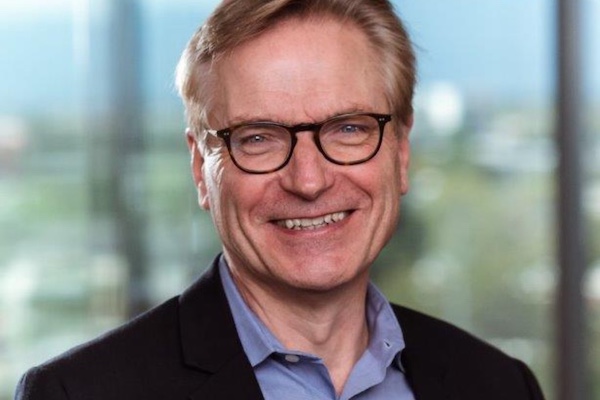 Could you tell us about yourself and your role in Sage?
I'm a work trends geek, fascinated by the way technology is shaping our lives and a Vice President at Sage focused on Sage People, a global cloud HR and People platform that helps organizations around the world to acquire, retain, manage and engage their workforce.
Sage has recently released the HR in 2030 report, which highlights expert perspectives on the future of HR. In the light of this report, could you evaluate the trends shaping the role of HR in businesses?
The pandemic has truly put a spotlight on HR in organizations. With no pre-existing playbook for dealing with a global crisis, businesses turned to People leaders to help steer them through the uncertainty – and these leaders successfully took up the mantle. Today, as we work to emerge from the heights of the COVID pandemic, the HR function continues to evolve as it is called on to help lead three megatrends:
New ways of working – this includes hybrid working, wellbeing, sustainable performance, and hybrid workforce experiences
Competing for talent – focused on skills-based hiring, retention of top talent, employer branding, culture, and DEI programs
Business transformation — including digital acceleration, AI, experimentation, agility, and resilience
The past two years have radically changed the way we do business. How does Sage People boost HR productivity as flexible and hybrid working becomes part of our lives?
Workers want more. Employees now have expectations that extend well beyond simply pay and compensation. Flexible and hybrid working styles, which flew to the top of the agenda as a result of the global pandemic, are pivotal to this and will continue to be so further into the future. Even before the recent crisis, 92% of millennials said flexible working was a top priority when job hunting, and 70% of employees felt that flexible working made a job more attractive. Yet only 20% of advertised jobs were offering flexibility. Sage People's cloud software system is highly configurable and extensible, empowering mid-size organizations to effectively respond to these changing priorities on flexible and hybrid working. It is designed to foster a stronger connection between the company and employees to stay on top of changing requirements and priorities.
It is very important for today's businesses that HR departments have a more agile structure. How does Sage People contribute to the agility of HR departments?
If we've learned anything from the pandemic, it's that agility is key. Yet, just one year before the global pandemic, our research found that only 29% of HR leaders said they were organized for speed, adaptability, and agility. Today, and in the coming years, HR and People teams need to continue driving agility to create a truly adaptive, responsive, and resilient workforce that is fit to meet any unforeseen challenges in the future. Sage People can be modified quickly to support changing business needs by adding custom fields, capturing and reporting on changing employee sentiment, creating new dashboards and analytics to help make informed business decisions around emerging issues such as employee concerns regarding returning to work, while modifying business rules and changing workflows to both tests and support new ways of doing things.
Diversity, equity, and inclusion (DEI) are of critical importance not only for HR departments but also for the whole business world. How does Sage People integrate DEI into everyday operations?
To support diversity and inclusion in the long run, it must be integrated into all HR and organizational processes until it becomes the norm. Currently, we still have a long way to go in most organizations. The DEI strategies of companies are today being put to the test – and rightly so. As many as 70% of job seekers say they want to work for a company that demonstrates a commitment to diversity and inclusion. Those that haven't put a robust and efficient DEI policy in place or don't act upon it, will struggle to survive in 2030.
Sage People's analytics software offers HR leaders tools with which to identify how big the problem currently is within their organizations today and put in place standardized processes, measures, and targets to make real change for the future. This means analyzing your data, not just by how many women or people of color you have, for example, but what jobs they do, how much they are paid, what opportunities for progression they have. Then having difficult conversations internally, being transparent, sharing your findings, and creating alignment of incentives and opportunities to create and monitor meaningful change.
A strong ERP strategy is the most important key to a successful ERP project today. What is the role of the HR management process in a successful ERP strategy?
A strong ERP system offers a rare opportunity to transform a company by increasing efficiency, enabling new capabilities, and improving business performance. HR management within a successful ERP strategy should be focused on having instant and complete visibility into your workforce data so that it's possible to make better business decisions, with smart analytics and actionable insights. With those insights, HR can then streamline its process, automate key tasks, and create a single global policy for your organization, while also remaining compliant with local in-country regulations. It should also enable organizations to experiment and test alternative ways of solving problems using agile approaches which allow for incremental and iterative improvements to be made quickly. This enables organizations to be flexible while maintaining critical business velocity and momentum in a fast-changing economy.
Can you evaluate the year 2021 for Sage People? Did you reach your goals?
2021 was a very strong year for Sage People. One of our most important achievements was continuing to support our customers in their drive to successfully manage accelerated change, uncertainty, and ambiguity in a turbulent economy. We were able to ensure our colleagues' wellbeing while remaining focused on our customers and driving productivity. We further helped customers by launching Sage People U.S. Benefits through a partnership and integration with PlanSource, a leader in cloud-based benefits in this region. This new capability enables mid-size organizations to better manage their wellness programs by automating their end-to-end benefits administration – from annual enrollment and monthly billing to seamless integration with benefits carriers, payroll, and other third parties, as part of a broader wellbeing strategy. We were also able to help customers exploit our highly configurable and extensible functionality to tackle new challenges in the workplace such as office reopening, vaccine management and hybrid working.
https://erpnews.com/v2/wp-content/uploads/2022/01/Paul-Burrin-Sage95.jpg
400
600
katie
https://erpnews.com/v2/wp-content/uploads/2018/10/[email protected]
katie
2022-01-25 14:10:44
2022-01-25 14:10:47
Make Real Change for the Future