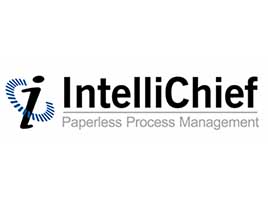 Tampa, FL, May 22, 2017 (GLOBE NEWSWIRE) — IntelliChief, LLC, a provider of automated document management and workflow enterprise content management (ECM) solutions, announces IntelliChief ECM enables connecting business systems without coding, through the latest release of IntelliChief Integration Link. The program allows users to access and index documents in ECM directly from the screens of any enterprise resource planning (ERP) or line of business systems their company utilizes. This allows integration and information validation amongst each application's databases, while automating document management and business processes workflow, accessible directly from their familiar ERP and business system screens.
Through the program's Integration Link Designer, any application can be image-enabled, providing cross-platform usage of all information stored in each system, creating a convenient, automated document management environment. The application further leverages a company's investment in technology already owned, throughout each location and department.
With premises or Cloud-based, production or custom systems, Integration Link allows users to access documents in ECM universally through IntelliChief Mobile. Costly programming and time-consuming customizations are avoided. There's no affect to future ERP or business application system updates with this methodology of actively connecting business systems without coding.
Areas of use include Accounting (both Accounts Payable and Accounts Receivable), Finance, Purchasing, Customer Service, Human Resources, IT, Legal, Logistics/Distribution, Operations and other paper and process-intensive departments, supporting time and cost savings throughout organizations.
IntelliChief ECM provides a smooth, automated transition from costly manual document management and workflow functions. Its industry-awarded automated capture, document management, workflow and real-time analytic visibility enables users to capture documentation in any format, index contents and validate with data in their enterprise resource planning system (ERP) and line of business applications, for lifecycle-managing all related documentation, facilitating optimized interdepartmental processes workflow automation and cash flow optimization.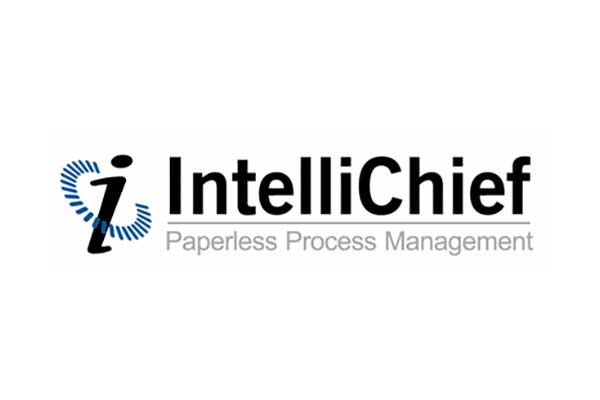 Source: Nasdaq GlobeNewswire
https://erpnews.com/v2/wp-content/uploads/2017/05/IntelliChief-ECM-268x200-1.jpg
200
268
webmaster
https://erpnews.com/v2/wp-content/uploads/2018/10/[email protected]
webmaster
2017-05-23 00:00:00
2018-11-14 14:10:13
IntelliChief ECM Enables Connecting Business Systems Without Coding