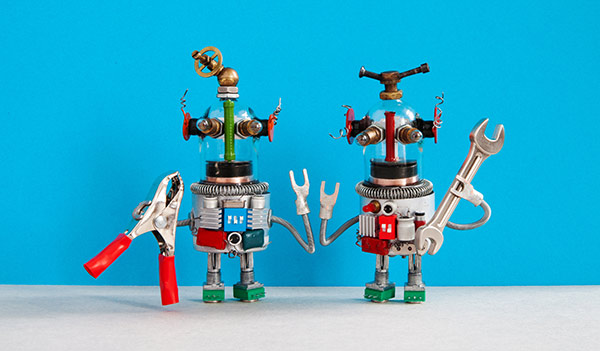 The IoT platform is at the center of the Industry 4.0 movement, which refers to a new phase in the Industrial Revolution that focuses heavily on real-time data, embedded sensors, connectivity, automation, and machine learning. Industry 4.0, sometimes referred to as smart manufacturing, is where physical production processes and operations are combined with digital technology, smart computing and big data to create a more opportunistic system for companies that focus on manufacturing and supply chain management.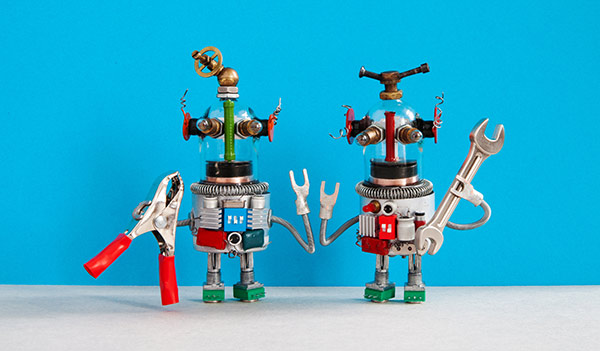 But if you want to take advantage of Industry 4.0, you need an IoT platform that can gather, manage, and analyze the raw data generated by the connected devices spread throughout the enterprise.
The IoT Platform Keeps the Data Moving
In early IoT projects, businesses often needed to implement dedicated applications to get value from connected devices. For example, consider smart lighting systems, which were often among the low-hanging fruit that companies turned to for IoT pilot projects. To take advantage of the connected lighting technology, organizations had two options: Use a dedicated mobile app exclusively to handle the lighting-related connected devices or write a custom application that allows you to control the smart lights through your other building management systems.
For a small-scale pilot project, these kinds of hurdles are manageable. But what happens when you embrace the IoT and are using connected devices across a wide range of systems and workflows? You can't constantly create custom integrations between IoT devices and existing software. You can't ask your employees to jump between multiple apps depending on what kind of data they need. These pressures undermine the potential value of the IoT. This is where IoT platforms step in to manage everything from connectivity to data integration from a central place, letting you get information where it needs to go in a user-friendly way.
What IoT Platforms Do
Industrial IoT strategies are built around the idea of taking data from a wide range of connected devices and using that information in both immediate operational tasks and for strategic planning. Achieving this end involves:
● Configuring network workflows to ensure IoT data moves efficiently to the relevant servers and endpoints where it needs to be aggregated.
● Providing initial data analysis to organize raw information from IoT devices.
● Serving as a centralized repository for all of the devices in the IoT network to support setup and management of the endpoints.
● Integrating data delivered across various network protocols.
● Measure Key Performance Indicators that matter: the system allows you to define and track KPIs that are relevant to your plant operations. These include measuring Performance indicators like Overall Equipment Effectiveness (OEE), Capacity Utilization (CU) and Machine Downtime analysis, analyzing key Machine, Process and Quality parameters and establishing Product Genealogy and Part Traceability and identifying conditions that affect machine and asset performance
● Integrate Manufacturing Intelligence into your business applications: robust set of connectors to integrate your business systems like ERP, CRM and Enterprise Planning and Scheduling systems for better decision making and execution.
IoT platforms provide the foundational connectivity and visibility needed to create and manage a robust network of connected devices. From there, the platform also lays the groundwork for getting data to the relevant applications and users in an intuitive way, simplifying everyday use of IoT systems and the automated workflows they enable. However, taking advantage of these capabilities in the context of an Industry 4.0 environment depends on deep interconnectivity, something that is only possible when the IoT platform can interact with data and application ecosystems outside of its direct realm of control. This is where having an IoT platform that functions within a larger enterprise resource planning ecosystem becomes invaluable.
How IoT Platforms Fit Into an ERP
The demands of the digital enterprise have fueled a slight shift in how businesses use ERP software. The longstanding tradition of the ERP system as a monolithic repository of data that serves as a highly static centerpiece of the IT ecosystem is starting to slip away. Instead, ERP solutions are increasingly functioning as the central connectivity fabric of the enterprise, providing seamless integration across lines of business. The result is a situation in which:
● Diverse apps can access a single source of data truth in the ERP.
● Organizations can use APIs to deliver app functionality across multiple systems.
● Distinct software solutions can communicate with one another, using the ERP platform as a middleware to house data and translate information from various formats so each app can use the data as it needs.
● State-of-the-art capabilities like machine learning and software-based automation can be employed at the ERP system level, where the large amounts of data available make it easier to create effective workflows that align with everyday operational needs.
The ERP system has transformed from a static foundation for operations to a flexible, adaptable system that serves as the central hub where a variety of applications and platforms intersect in a cohesive, organized way. This functionality is essential in the IoT world, as the ERP setup serves as one place where devices and data can be managed and then distributed to relevant destinations. When an IoT platform is built into modern ERP solutions, businesses can use the software to deepen the penetration of IoT data and automation capabilities, delivering more value from the technology.
On its own, an IoT platform lets you manage the devices and data connectivity needs of your connected devices. The platform gives you the device management required so you aren't overwhelmed by system management overhead. It also helps you make use of data by managing IoT-related network traffic across multiple protocols. When your IoT platform is integrated into your ERP platform, this connectivity is taken to another level by letting your IT solutions interact with IoT data in a streamlined, centralized way.
Putting the IoT to Work With an ERP Platform
Imagine you have a group of IoT devices monitoring your equipment. The sensors are designed to report on key performance data and environmental conditions so your maintenance teams can operate more efficiently. This kind of project is a matter of deploying the devices and configuring the network to transmit data to your computerized maintenance management system. But if you stop there, you limit the value of your IoT project. You can also use that sensor data to:
● Track your maintenance needs over time to forecast operational costs, equipment life cycle timelines, long-term warranty needs, and value delivered by machines.
● Monitor production use statistics for each machine to better optimize work order scheduling across departments.
● Deepen your knowledge of the relationship between environmental conditions in production settings and wear-and-tear on machines.
On its own, the IoT project solves immediate operational challenges. When that IoT data can be organized and reported to various stakeholders across the business, the information becomes strategically valuable. When your IoT platform is built into a larger ERP ecosystem , you can use APIs and integrated workflows to bring IoT data to various stakeholders each using different apps to get the job done. The IoT platform provides the centralized management you need to simplify your IoT project, and abas can offer the kind of flexible ERP system you need to maximize value potential.
https://erpnews.com/v2/wp-content/uploads/2019/11/Platform.jpg
351
600
katie
https://erpnews.com/v2/wp-content/uploads/2018/10/[email protected]
katie
2019-11-07 12:10:57
2019-11-07 12:10:58
How to Choose the Right IoT Platform for Your Company