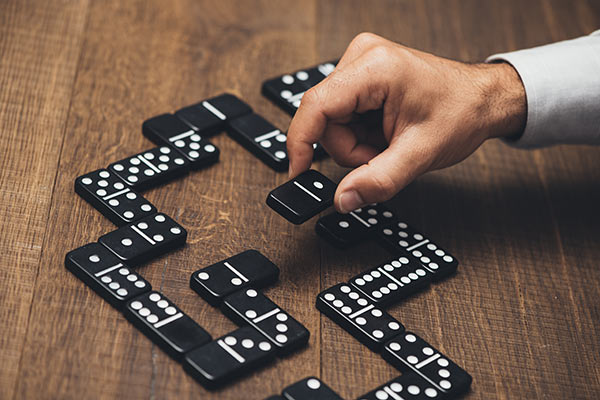 The breakneck speed at which technology has evolved over the past few decades has brought us ground-breaking tools, made organizations more efficient, and opened up the entire world for business.
The flipside of this rapid innovation, however, is that it's left the talent pool struggling to keep pace. Every technological innovation, emerging software trend, or new product sparks a need for skilled professionals to operate it. And when the needs of the market change so quickly, those working in IT can find themselves scrambling to keep their skills up to date.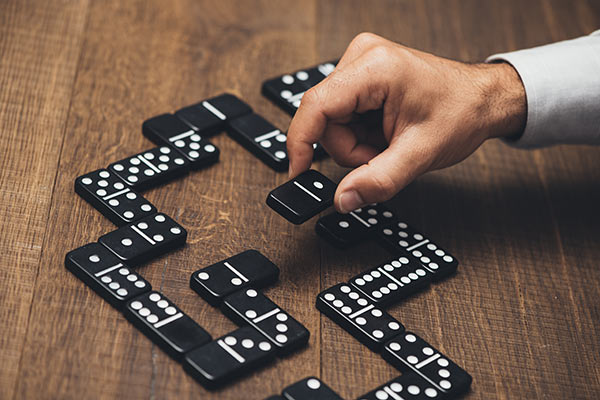 The rise of technologies like mobile, big data, machine learning, and the IoT has created innumerable opportunities for businesses to optimize and transform the way they function and deliver. Yet the growth in demand far outstrips the increase in the number of experienced candidates available to help seize on these opportunities. Thanks to the birth of the cloud and its 'as a service' model, revolutionary tech have become more accessible, increasing the strain on the talent pool as more employers come to fish from the same pond.
This chasm between supply and demand has created a concerning skills gap across many areas of the tech sector—only 60% of open tech positions in the United States in early 2019 were filled—and ERP is no exception.
But there are two factors in particular that are further exacerbating the talent shortage issue in the ERP world. Firstly, according to Gartner, the skills gap is being intensified as experts who've long worked with ERP systems begin to retire.
And then there's the push from many major ERP vendors to switch customers to a new, cloud-based model. Longstanding users are facing a countdown as support end dates creep ever-closer; this deadline will force them to seek entirely new sets of skills so that they can implement, administer and develop their platforms, and places even more strain on the ERP candidate pool.
NetSuite and the tech skills gap
As the leading cloud-based mid-market ERP software vendor in the world, and with tens of thousands of customers, NetSuite is bound to feel the pinch of the tech skills gap as more organizations seek to roll out modern ERP platforms.
Since its acquisition by Oracle, NetSuite has doubled down on developing its products and expanding its services, continuously evolving and creating new career pathways and job roles in the process. And like many similar ecosystems, there often isn't enough new blood to go around.
Earlier this year, we conducted a survey of NetSuite professionals around the globe—just 2% of respondents were in entry-level positions, suggesting that the flow of talent into the NetSuite ecosystem is not quite where it needs to be to ensure a sustainable pipeline that will be able to meet demand. And as the clock runs out on many legacy ERP systems, there's likely to be a spike in the number of customers migrating to NetSuite, squeezing the talent pool further.
Faced with a limited network of candidates, businesses will find it increasingly challenging to hire skilled professionals they need to implement, develop, and optimize their NetSuite platforms. The competition will drive up salaries, pricing out many smaller companies that might otherwise truly benefit from the cloud ERP model. Systems may sit idle, or adoption could fall.
It's clear that traditional education institutions aren't agile enough to adapt to the fast-changing demands of the tech job market, it falls to business and IT leaders to hone in on critical and make a plan to offset them.
Getting ahead of the ERP talent shortage
Diversify your workforce
Just a quarter of the NetSuite professionals who took part in our survey were women. This is pretty much in line with the proportion of female professionals in the broader tech sector, but that doesn't mean that the NetSuite community shouldn't be actively trying to attract more women to make up this shortfall.
Getting more women into the ERP space requires long-term solutions, but you can start making your roles more appealing to female professionals today. Mix up your hiring process; make sure you're getting your job ad in front of the widest audience possible. Connect with communities and organizations that support women in tech. Address unconscious bias in your job ads. Ensure you're offering equal pay for equal work and that your company culture is one that female tech professionals actually want to be part of.
Upskill your teams
The cloud ERP model requires different skills than many of its predecessors. With much of the infrastructure now taken care of at the vendors' end, the need for intricate technical knowledge has reduced somewhat. That opens the door for people without an IT background to upskill into ERP roles.
Do you have users that are passionate about NetSuite and have a keenness to learn? Why not support them in upskilling and taking on a more focused, technical NetSuite role within your team? Create a career plan, give them time to do training, pay for certifications: the answer to the ERP talent crunch might already be under your roof.
Cross-train from other ecosystems
Almost half of the professionals surveyed told us that they'd cross-trained into the NetSuite space, having worked with a competitor product before moving on. It's worth noting that as ERP systems continue to evolve, not all professionals who've worked with older systems are retiring; many will be looking to shift their focus on more current products, so make sure your upskilling efforts have scope to retrain those with experience in the ERP space, even if they haven't been hands-on with NetSuite.
By Zoë Morris

https://erpnews.com/v2/wp-content/uploads/2020/05/skills.jpg
400
600
katie
https://erpnews.com/v2/wp-content/uploads/2018/10/[email protected]
katie
2020-05-06 10:33:53
2020-05-07 09:27:07
How the Global Skills Gap will Impact the NetSuite Ecosystem