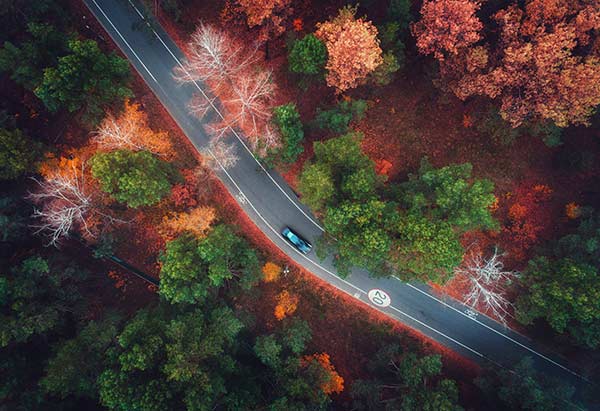 Having achieved success with IFS applications, Shawcor 's success story can inspire many organizations. Here are the details of this success: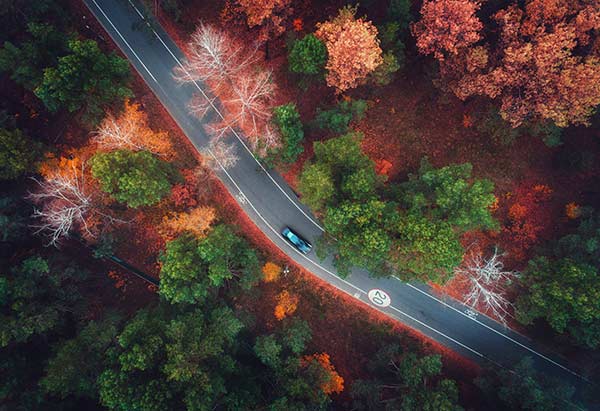 "I'm in Malaysia, we just went live with IFS Applications 10."
These were some of the first words I exchanged with Pawel when I recently caught up with him over the phone. A few minutes farther into the conversation, I had not only learned that Shawcor, the global energy services company, had successfully deployed IFS Applications 10 in Malaysia, Abu Dhabi, Norway, the US, and Mexico, but that Pawel, in his role as Shawcor's IT Development Manager, might just be the very epitome of a Challenger Champion.
It was a real treat to speak with Pawel, whose enthusiasm for engineering value for his colleagues was truly contagious. I have tried to do our conversation justice below, but if you feel some parts may have been lost in translation, you will be able to meet Pawel at IFS World Conference 2019 in Boston.
WHAT DO YOU DO AT SHAWCOR?
I joined Shawcor from Infosys as IFS Solution Architect about two years ago. After working hands-on with the system for about one year, I was promoted to my current role as IT Development Manager.
As IT Development Manager, I'm responsible for identifying new trends and opportunities to use technology to improve how we run the business and to implement these new solutions.
WHAT THREE WORDS BEST DESCRIBE YOU?
This is a difficult question to answer, but I think the three words would be skeptical, adaptable, and curious.
I chose skeptical because I never believe that an idea or a solution to a problem is the best just because everyone says so. In business and elsewhere, I believe that seeking consensus is generally a good thing, but only if all options are on the table. When I am faced with a problem that needs solving, I make it my business to go that extra mile to make sure all aspects have been considered.
I think adaptability is a must-have in today's world. Technology is changing at a blistering speed, which makes the ability to act on fast-moving market trends and successfully adopt emerging technologies key differentiators.
Curiosity is what drives me. I love to learn new things and to really get to the bottom of their inner workings. Looking at the current IT trends, I think it's safe to say that some are, and will stay, buzz words. Others will have a profound impact on how business is done. The important thing for me, and this goes for anyone working in IT, is never to stop being curious about how things work.
HOW DO YOU USE IFS TO RUN YOUR BUSINESS?
To support all aspects of our business, we have designed what we call the Digital Enablement Platform, or DEP. IFS Applications is at the hub of the DEP and is the central system of record for all core business processes, including finance, manufacturing and distribution. Surrounding the core functionality, we are running a few best-of-breed micro-services for things like pipe inspection and pipe coating. Thanks to the flexibility of the IFS platform, end users can't actually see any seams between the core ERP system and the micro-services. To them, it's one holistic user experience.
At Shawcor we absolutely love that IFS is investing heavily in open architecture and responsive clients such as REST APIs and the IFS Aurena user experience. This future proofs our platform and brings the functionality into the hands of the user, on whatever device they prefer.
With IFS Applications at the core and leveraging the open architecture of version 10 as well as IFS Web Services, IFS Connect, and REST APIs, we have a robust platform that, together with our low-code development and micro-services platforms, empowers Shawcor with super-fast development of business-specific solutions including customer-facing web portals, online and offline mobile apps, to name a few. This means that we are always able to extend the capabilities of our solution, without modifying a single line of code in the IFS platform.
WE THINK OF CHALLENGERS AS PEOPLE WHO ARE WILLING TO DO THINGS DIFFERENTLY IN ORDER TO GET AHEAD, BUT WHAT DOES BEING A CHALLENGER MEAN TO YOU?
To me, a challenger is someone who never accepts the status quo and challenges the way existing solutions and processes work, always looking for a way to improve and innovate. All processes and platforms can be improved, even if they seem to be perfectly optimized.
CAN YOU SHARE AN EXAMPLE OF WHEN YOUR CHALLENGER MINDSET HAS MADE A DIFFERENCE?
A concrete example is the DEP that I mentioned earlier. Shawcor's entire digital enablement platform came about because we challenged the norm and asked how things can be improved. It is very easy to be complacent with the adage "if it's not broken, don't try to fix it", but when we had overcome that mentality, I immediately saw that we could very easily integrate and unify our stand-alone processes on one central platform. It took some convincing, but in the end, we made the move to IFS Applications 10 and I don't think anyone has looked back.
WHAT DID YOU THINK THE FIRST TIME YOU HEARD ABOUT THE IFS CHALLENGER CONCEPT?
I liked the idea from the moment I heard about it. I am very eager to meet and learn from other IFS customers who also believe in constant innovation. I think it's a great initiative that lets us create a network for doing even more cool stuff, together.
YOU'RE A BUSY PERSON. WHY IS IT IMPORTANT FOR YOU TO TAKE THE TIME TO TELL YOUR STORY? WHAT DO YOU HOPE OTHERS TAKE AWAY FROM IT?
The main reason for wanting to share my experiences was to get feedback from people outside the company, who have a fresh perspective. By showcasing our platform to a broad audience of independent observers, I can get invaluable feedback and pointers on how to improve the solution even more.
I also hope that the Shawcor story can inspire other people and show them how easily IFS Applications can be extended and configured. It could potentially generate a wave of new capabilities surrounding the IFS core platform.
WHY DO YOU THINK YOU WERE NOMINATED AS A CHALLENGER?
I'd like to think that my story shows that even initially small ideas can improve not only how the business is run, but also peoples' lives.
I think there is enormous value in giving employees tools that help them do things easier and faster. By giving them the flexibility to work on any device from any location, I think we are promoting a better work-life balance.
IF YOU COULD NAME ONE PERSON, LIVING OR DEAD, WHO DO YOU THINK BEST EMBODIES THE CONCEPT OF A CHALLENGER AND WHY?
In my opinion, Microsoft CEO Satya Nadella is a perfect example of a challenger. I think what he did with the Microsoft Office suite is truly inspiring.
He inherited Office—a product deemed to be the goose that lays the golden eggs and that should not be touched. He challenged the status quo and moved the entire Office suite to the cloud and opened it to Mac and iOS, resulting in a skyrocketing Microsoft share price, which had been flat for a decade.
https://erpnews.com/v2/wp-content/uploads/2019/06/shawkor.jpg
411
600
katie
https://erpnews.com/v2/wp-content/uploads/2018/10/[email protected]
katie
2019-06-27 13:37:24
2019-06-27 13:37:25
How Skepticism Helps Pawel Ceglarz Bring Value to IFS Customer Shawcor