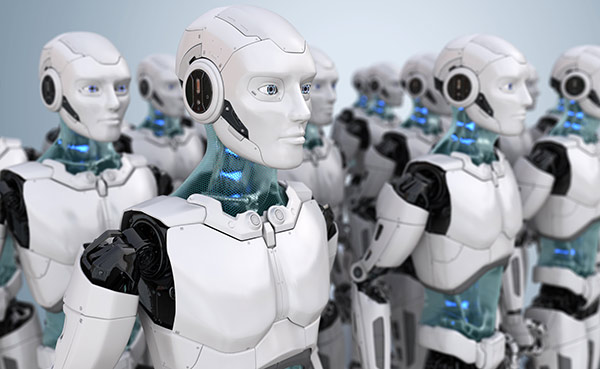 Although AI (Artificial Intelligence) is still in its early stages for ERP software, the demand for the technology is rising each day.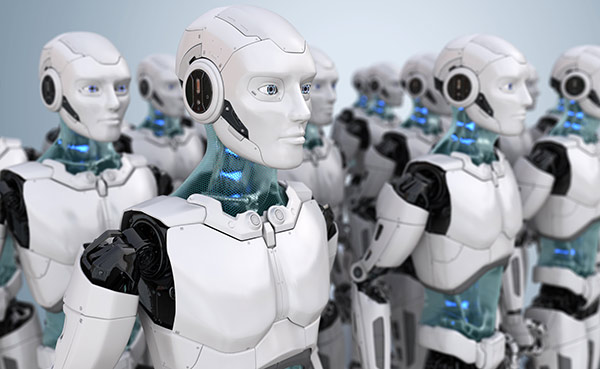 What is next?
During the 1990s, ERP was the emerging trend and companies were looking to utilize the new functionality and opportunities this trend brought. Many customers moved from manual systems and spreadsheets to ERP software with the main aim of improving efficiency. Today, ERP is a very common term within the industry and most companies who have adopted ERP software in their organizations are asking the question 'what is next?'
AI is an emerging trend but understanding terms like Big Data and the Internet of Things (IoT) which are causing digital disruption can create a misperception in the market. Today, more than before, companies need to understand how AI fits into ERP software as well as the benefits it can provide.
AI in ERP software
To understand AI in ERP software, it is important to touch on some aspects which can lead to improved efficiency. Moving from a paper-based system to an ERP system can help organizations streamline their business processes. Once business processes are streamlined, and the data is ready, incorporating AI can lead to truly optimized efficiency levels.
Repetitive tasks which are still required by the ERP system can now be done by AI, allowing employees to focus on value added tasks as well as tasks which involve creative thinking.
Companies have also looked toward their ERP systems to optimize the time employees spend on analyzing data and decision making. By bringing AI into the ERP system, the ERP system can assist with analyzing financial figures, picking up discrepancies and helping with quicker month-end routines. AI can also assist by suggesting sales items for customers based on historical purchases or customer behaviour, therefore, increasing revenue.
Many companies are beginning to use AI with their ERP system to assist with scheduling – a task which takes managers many hours within the service industry. For example, an ERP user might have multiple resources working on various projects and if an employee (or two) is off sick, rescheduling can be a very time-consuming task. By having AI make suggestions relating to resource scheduling, the managers can focus on other aspects of these projects with no loss of productivity.
AI for SME's
Gartner predicts that 80% of emerging technologies will have AI components by 2021. Therefore, companies of all sizes should be ready for new technology.
Although AI has had a very big drive within large organizations, the value it brings to SME's (small and medium enterprises) should not be overlooked. For larger enterprises, having an AI price suggestion can lead to increased sales and a slightly higher profitability, however, for an SME, this type of information can be the difference between surviving in the market and having a competitor take over the sector.
For AI to be most effective it is essential to have the necessary data or infrastructure available and established through business processes.
Companies can often take on an AI approach without fully understanding their business processes, therefore, missing opportunities to fully utilize the advantages that AI can provide. Understanding the bottlenecks or problem areas where managers spend a lot of time is very hard when there is no ERP system providing transparency to management. Companies of all sizes should be keeping track of the market and seeing what ERP software companies are doing with AI.
HansaWorld's Standard ERP recently received an International Silver Stevie Award in the 2019 category for Artificial Intelligence/Machine Learning Solution.
Standard ERP's AI Virtual Assistant Anna is not only able to perform system operations with voice commands such as running reports, performing searches and assisting with informed decision making, but is also able to answer questions asked by customers such as 'has this invoice been paid?', or, 'has my order been shipped?'. Anna is also able to provide customers with stock level updates based on orders received.
Where is the market now?
Although early adoption of an ERP system does have significant advantages for companies looking to benefit from AI, it is not too late if you have not yet made the move. ERP software and AI will continue to move from strength to strength and looking for an ERP vendor who has a future safe approach should be the main priority on any companies agenda.
About HansaWorld
HansaWorld is a multinational software development company specializing in accounting software, ERP and CRM solutions. Founded in 1988, HansaWorld offers a range of versatile business management software solutions in 110 countries and translated to over 25 international languages. With HansaWorld's innovative technology, servers can be hosted in the cloud or on-premises; this allows for a hybrid cloud environment as well.
https://erpnews.com/v2/wp-content/uploads/2019/09/ERP-Software.jpg
369
600
katie
https://erpnews.com/v2/wp-content/uploads/2018/10/[email protected]
katie
2019-09-13 09:08:40
2019-09-13 17:30:21
How AI is Shaping the Future of ERP Software