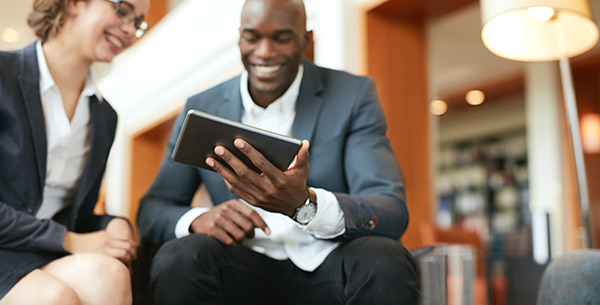 Event space rentals, planning, and catering are critical to maximizing hotel revenue, but they are often managed by hotel sales and operations working in silos, creating inefficiencies and missed opportunities. With OPERA Sales and Event Management in the cloud, Oracle Hospitality is helping properties increase their event revenue by optimizing inventory, bookings, streamlining logistics and delighting hosts with standout execution.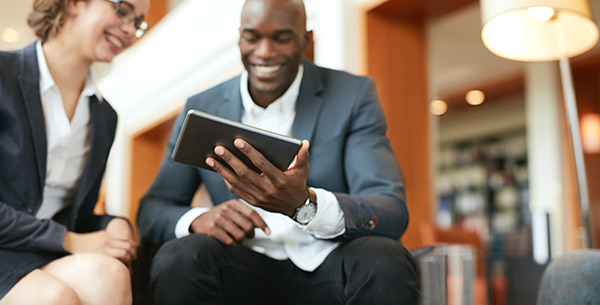 Oracle Hospitality OPERA Sales and Event Management Cloud Service (Oracle Hospitality OSEM) is a feature-rich sales and catering management application. Integrated with Oracle Hospitality OPERA Cloud Service, the offering is compliant across more than 200 countries and built on the Oracle Gen 2 Cloud for organizations committed to assuring high performance, security, reliability, and availability for their most important business applications. With it, hotels across the globe are able to easily streamline operations, increase communication and cooperation across departments, and respond faster to customers.
"Whether they're booking a corporate function or planning a personal occasion, today's meeting planners and guests expect the same seamless experience and speed of service from hotel sales teams that they've come to expect in every other aspect of their lives," said Laura Calin, vice president of strategy, Oracle Hospitality. "Shifting sales and event management to the cloud gives hotel sales staff the agility and visibility to provide a better experience for customers while simplifying time-consuming back-office processes."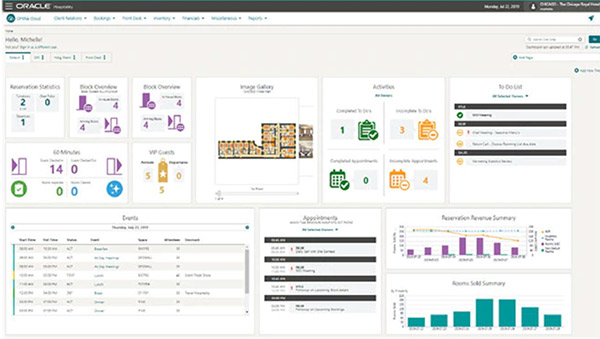 With Oracle Hospitality OSEM in the cloud, hotels have a single view of all event booking details and revenue across rooms and event spaces for easier audit and analysis. With this, they can eliminate extra time spent on duplicate data entries into the property management system and allow hotels to realize operational efficiencies through increased productivity. It also allows for external API integrations to help hoteliers complete e-proposals and countless other applications.
Hotel events and catering managers also have the freedom to do business from anywhere at any time. They can take Oracle Hospitality OSEM with them to offsite customer visits or roam the property with prospects and event hosts during site inspections. They are also able to easily share available space options and setups, as well as check available inventory, create a room block and make changes to or complete bookings, all while on the go.
Hotels such as the Inn at Serenbe, Banff Park Lodge and The University Plaza Waterfront Hotel are among some of the early adopters already using Oracle Hospitality OSEM to better serve guests and groups.
Banff Park Lodge Breaks Free from Mundane Tasks to Secure More Bookings
Surrounded by the natural beauty of the Canadian Rockies, Banff Park Lodge Resort Hotel and Conference Centre is an international destination offering 19,000 square feet of conference space with 18 different room combinations ranging from boardrooms to ballrooms. After going live with OPERA Cloud, Banff Park added Oracle Hospitality OSEM in December 2019 to minimize administrative and manual work, allowing sales staff to break free from data entry and get out from behind their desks to serve clients and secure more bookings.
"Now that we are living, our sales and events teams are no longer tasked with having to spend hours a day on manual data entry. And because OSEM is cloud-based, we can access and more broadly share the Banff Park Lodge property anywhere via a mobile device," said David Spence, director of sales and marketing at Banff Park Lodge. "The future is truly exciting as we are now running on a secure platform that will never just sit on a shelf. With automatic updates via the cloud, we are able to continuously evolve to meet the changing needs of our clients and guests."
Single Source of Information Streamlines Operations at University Plaza Waterfront Hotel
With panoramic views of the city and the California Delta, The University Plaza Waterfront Hotel offers its guests luxurious accommodations with 15,000 square feet of meeting space, all conveniently located in the heart of the historic district of downtown Stockton. Being forced to move off its multiple legacy systems in under 90 days, University Plaza Waterfront turned to Oracle Hospitality to rapidly migrate to OPERA Cloud and Oracle Hospitality OSEM. After a successful implementation, the property was up and running in December 2019. The move is already paying dividends by giving front desk and sales staff access to the same real-time information from one system.
"Previously we were tied to four separate systems that didn't speak to each other. It was a nightmare for staff to try to access real-time information because it just didn't exist. Our front desk staff had no visibility into what was going on with events and vice versa," said Rhona Miles, general manager, The University Plaza Waterfront Hotel. "Now that we are live on one, central system in the cloud our entire staff has visibility into everything from sales to front desk to reservations and housekeeping."
https://erpnews.com/v2/wp-content/uploads/2020/03/event.jpg
305
600
katie
https://erpnews.com/v2/wp-content/uploads/2018/10/[email protected]
katie
2020-03-05 11:49:25
2020-03-05 11:49:25
Hotels Maximize Event Revenue Potential with Oracle