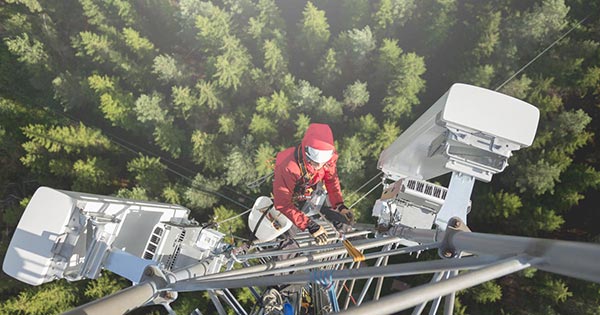 IFS started in the energy industry. Our five company founders famously pitched a tent outside the entrance to Barsebäck power station, and since then our solutions have consistently delivered value to organizations in the energy and utility sector.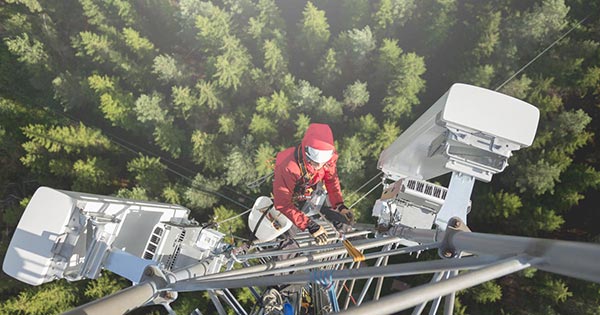 Across Power Generation and Transmission & Distribution, as well as Water Supply & Treatment, our solution focus maps to the core business-critical use processes in these industries.
So if you're planning a project, or just researching vendors, here are ten key points I make when discussing IFS – the company and our solutions – with customers and industry analysts in the Energy & Utilities space.
1. An integrated Enterprise Platform
The first point I always make is that IFS meets the functionality depth of best of breed players in projects, asset management, and field service – while at the same time offering the enterprise capabilities in the same product. This means we can speak to your CFO, projects teams, asset managers and field service organization and describe with real credibility where and how this delivers value to their function. 
2. Focus on ERP EAM and Service Management solutions
At IFS we focus on three solutions: ERP, EAM and Service Management. These support the activities that really matter in Energy and Utilities: whether it's the scheduling of field technicians or if it's planning the best time to invest in new network infrastructure, it's a key focus for us in our product design. 
3. Deep Service functionality
In this sector, often the only human contact your customers have with your organization is when a service engineer visits. This means the entire service engagement – from appointment booking to fault resolution – is critical. We offer market-leading functionality from Customer Engagement to Workforce Scheduling and Planning to ensure you are able to delight your customers.
4. Consistent and Intuitive User Experience
This matters for two reasons – happy users that love to use the system record better quality data enabling your organization's leadership to make better strategic decisions; and a consistent user interface – regardless of whether your team are requesting annual leave or completing a work order – reduces your training overhead and increases the speed at which new tools are adopted.
5. Transparent roadmap and statement of direction
When you select a software product, you're choosing a strategic partner as much as a new business application. That's why IFS is upfront about our product plans, publishing our roadmap, vision statement and statement of directions. Hear from Christian, our Chief Product Officer interviewed at the IFS World Conference by The Cube.  
6. APIs and open architecture enable the adoption and integration of disruptive tech
What will make transformational technologies like IoT and AI valuable is the simple application program interface. How effectively can these tools be integrated with the core business systems?
APIs are at the core of our architecture: instead of one monolithic block of code, our product is built from thousands of small software components joined together by APIs. This means changes can be made without disrupting the whole. Our long-time commitment to this is why we joined the Open API initiative.
What does this mean in Energy & Utilities? Take a look at Alling, a telecom network infrastructure company, which uses IFS and augmented reality to support their field technicians. 
7. Industry Expertise
At IFS, we focus on five industries. This means that our solutions fit, but also that our team is knowledgeable and experienced. They understand what success looks like in your sector and the barriers you need to overcome. You can find examples of this expertise in our annual "predictions" blog series.
8. Committed to Value
I mention value above, but at IFS this is more than just a buzzword.
We are committed to ensuring that our customers extract real, quantifiable value from their use of IFS solutions. Last year, an independent analyst firm, IDC, found that IFS users benefit from an 18% productivity gain due to their ability to work faster, seamlessly and efficiently. That's just one example – take a look at the industry summary of the research here.
And we know the journey our customers go on to achieve these kinds of returns. In 2019, we moved from seven disparate instances of IFS onto a single instance of IFS Applications 10 – walking six months in our customers' shoes. I love using the very latest version of our product (kept Evergreen through deployment in the IFS Managed Cloud) and feel immense pride when logging in each day.
9. Choice – what you buy, how you buy it, and where you deploy it
What's right for one customer in one industry may not be right for another in a different industry. We do, however, believe in choice. Bringing a compelling alternative to the legacy mega-vendors, we offer choice in implementation partner, the choice between cloud or on-premises and choice of technology specification. 
10. CSR credentials
And finally, we take our impact on our stakeholder communities very seriously. The IFS Foundation was set up to break the poverty cycle in Sri Lanka and employees actively engage in local initiatives to contribute. And of course, we track this through IFS!
https://erpnews.com/v2/wp-content/uploads/2020/03/energy.jpg
315
600
katie
https://erpnews.com/v2/wp-content/uploads/2018/10/[email protected]
katie
2020-03-06 09:06:48
2020-03-06 09:06:49
10 Reasons Why Energy and Utilities Companies Choose IFS