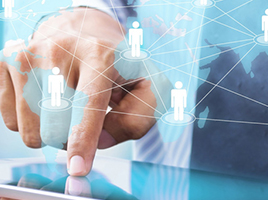 Top Image Systems Ltd. , a global innovator of intelligent content processing solutions, announced today that, following an extensive due diligence and evaluation process, a multinational energy company has selected Top Image Systems to upgrade its existing accounts payable solution to eFLOW AP for SAP. Embarking on a project that will span over two years, the company plans to modernize its corporate accounts payable operations through the implementation of eFLOW AP for SAP.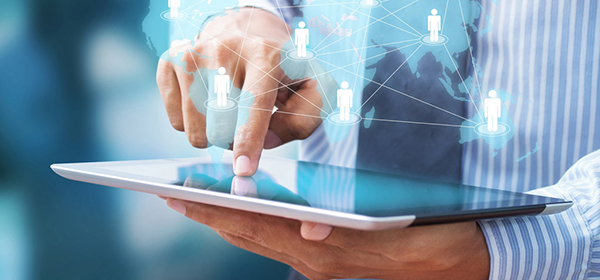 Top Image Systems' eFLOW AP automation solution sets a new standard for how invoice processing solutions are deployed within the SAP ecosystem. The seamless integration of the solution with SAP extends the value of customers' ERP investments by delivering greater workflow flexibility, streamlined exception resolution and enhanced visibility into accounts payable data, all within SAP. eFLOW AP for SAP provides end-to-end functionality that includes extraction, validation and matching of data from invoices using machine learning, automated posting, automated data completion and invoice validation, configurable workflows, mobile review, invoice submission and real-time self-service invoice and payment status.
"Accounts payable automation has become a strategic investment for our company," commented Brendan Reidy, CEO of Top Image Systems. "This transaction re-enforces the value that eFLOW AP for SAP delivers for our customers. The user experience provided by our solution enables better cash flow visibility, improved spend management, fewer exceptions, higher accuracy and rapid reconciliation, giving finance teams the tools they need to gain better visibility into their businesses."
Top Image Systems Caution Concerning Forward-Looking Statements
Certain matters discussed in this news release are forward-looking statements within the meaning of the Private Securities Litigation Reform Act of 1995. Forward-looking statements involve known and unknown risks, uncertainties and other factors that may cause our actual results to be materially different from any future results expressed or implied in those forward looking statements. Words such as "will," "expects," "anticipates," "estimates," and words and terms of similar substance in connection with any discussion of future operating or financial performance identify forward-looking statements. These statements are based on management's current expectations or beliefs and are subject to a number of risks and uncertainties that could cause actual results to differ materially including, but not limited to, risks in product development, approval and introduction plans and schedules, rapid technological change, customer acceptance of new products, the impact of competitive products and pricing, the lengthy sales cycle, proprietary rights of TIS and its competitors, risk of operations in Israel, government regulation, litigation, general economic conditions and other risk factors detailed in the Company's most recent annual report on Form 20-F and other subsequent filings with the United States Securities and Exchange Commission. We are under no obligation to, and expressly disclaim any obligation to, update or alter our forward-looking statements, whether as a result of new information, future events or otherwise.
https://erpnews.com/v2/wp-content/uploads/2018/03/eFollow-268-1.jpg
200
268
webmaster
https://erpnews.com/v2/wp-content/uploads/2018/10/[email protected]
webmaster
2018-03-12 00:00:00
2018-11-14 14:08:37
Global Energy Company Selects TIS eFLOW® AP for SAP