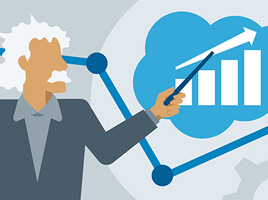 FinancialForce, a leading customer-centric ERP and Professional Service Automation (PSA) cloud solution native to the Salesforce Platform, announced it has expanded its partnership with Salesforce to offer customizable, advanced analytics for PSA applications and Financial Management applications using Salesforce Einstein Analytics.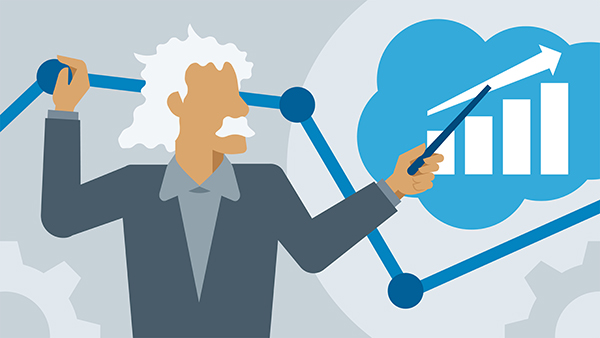 Advanced PSA Analytics Powered by Einstein Analytics
In today's customer-centric services economy, organizations are challenged to interpret the overwhelming amount of captured customer and financial data, and adapt to changing market and customer demands at speed.  To help tackle these challenges, FinancialForce now offers embedded reporting and analytics across its applications portfolio using Einstein Analytics.
Service professionals can now forecast and run their businesses with greater confidence and predictability with FinancialForce PSA Analytics powered by Einstein Analytics.  FinancialForce PSA Analytics delivers real-time visibility into key KPI's used by services – Billings, Backlog, Utilization & Milestones – for improved forecasting and actionable insight. The combination of real-time Billing and Backlog with project and resource data offers a 360 degree business view using Einstein Analytics.
"We are honored to be among the first Salesforce ISVs to extend the raw power of Einstein Analytics into our applications," said Dan Brown, Chief Development Officer for FinancialForce. "FinancialForce is dedicated to helping our customers grow and succeed in the services economy with relevant, contextual reporting and analytics made available when decisions need to be made.  This investment builds upon our recent Spring 2018 release where we launched the first phase of our next-generation financial reporting leveraging Salesforce's advanced analytics platform. We will continue to unlock levels of business insight that uniquely blend sales, orders, service delivery, and financial data across the opportunity-to-revenue lifecycle as evidenced with the announcements of our Financial Management and PSA Einstein Analytics applications."
Next Generation Financial Reporting with Einstein Analytics
Customers who license the FinancialForce Accounting (FFA) solution will also receive next-generation FinancialForce Financial Reporting powered by Einstein Analytics. This includes the FinancialForce Accounting dataset which offers dozens of lenses for all financial statement use cases.  This marks a monumental step in driving towards the FinancialForce vision of combining a Financial Reporting solution with the most sophisticated analytics solution, Einstein Analytics, into a single solution for customers.
FinancialForce Financial Reporting powered by Einstein Analytics offers FinancialForce Accounting users increased performance, and scalability up to tens of million of rows of detailed accounting transactions without any loss of context.  Financial professionals can quickly slice and dice large amounts of data, with complete drill-down ability into an individual transaction or invoice without leaving the FinancialForce application. Insight into root causes for change in performance, such as a sudden spike or drop in revenue driven by a top customer, can be answered with just a few clicks.
"Traditionally, customers have had to look for additional BI applications outside their ERP solutions, typically with CSV files to upload, and cumbersome datacubes to maintain and manipulate," said Raphael Bres, vice president, Product for FinancialForce Financial Management solutions.  "Analytics and financial reporting are often separated, resulting in different data repositories, vendors and tools, security, and requiring tedious integrations and manual data reconciliation. FinancialForce Financial Reporting powered by Salesforce's advanced Einstein Analytics revolutionizes the way Analytics and Financial Reporting should be combined for easier, more accurate and insightful data at the lowest TCO."
FinancialForce PSA Analytics will be offered in preview availability as part of the Summer 2018 product release, with general availability anticipated in the Fall. FinancialForce Financial Reporting powered by Einstein is available using FinancialForce XL Plus for data presentment; with an added Einstein UI and reporting front-end planned for the Fall 2018 release of FinancialForce Accounting.
 Source: Nasdaq GlobeNewswire
https://erpnews.com/v2/wp-content/uploads/2018/06/Einstein-ERP-600-1.jpg
200
268
webmaster
https://erpnews.com/v2/wp-content/uploads/2018/10/[email protected]
webmaster
2018-07-04 00:00:00
2018-11-14 14:07:46
FinancialForce Announces Advanced PSA Analytics and Next-generation Financial Reporting with Salesforce Einstein Analytics