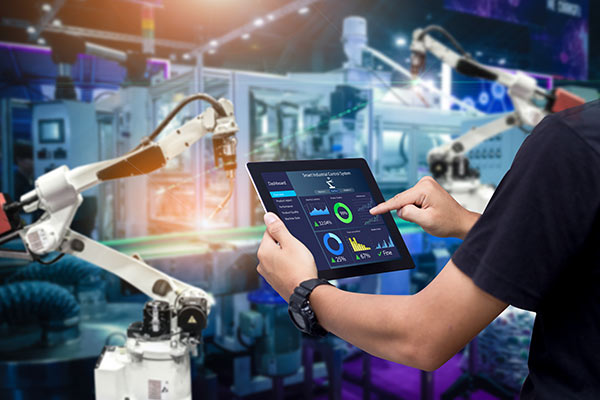 Do You Need to Digitally Transform Your Manufacturing Business?
Digitally transforming your company — that is, adopting new digital technologies in all areas of your business to change how your business operates — is going to be a necessity in 2020 and beyond. Much like the last decade, we are going to see an ever-progressing march towards new digital technologies over the next years, and businesses, especially manufacturers, are going to need to keep up in order to remain competitive.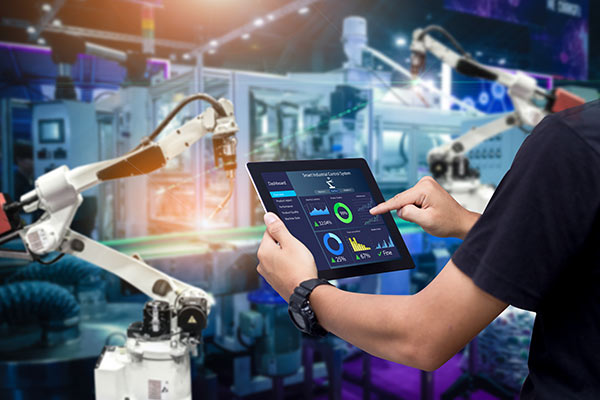 But why, you may be asking yourself. Your manufacturing business is doing well, and you have systems and processes that have been in place for years — systems and processes that serve you well.
This is a valid question. A much missing piece in a lot of the talk about digital transformation is the 'why'. Why should you adopt new technologies? Just for the sake of acquiring them?
If you Google 'digital transformation' you will find many listicles and jargon-heavy articles telling you that it needs to be done. From reading these you can gleam that new digital technology will probably make you more agile, but they can also be huge disruptors to your business, taking up precious time you don't have to implement them and get your staff on board with using them.
Create Better Customer Experiences Through Digital Transformation
What is really at the core of digital transformation is adopting technologies that will make it easier for you to serve your customers, and make it easier to give your customers the experiences and value they want.
'Creating good customer experiences' isn't just a buzzword that your marketing department throws around at you — creating good customer experiences is at the core of your manufacturing business, whether you know it or not. Your repeat customers return to you over and over again, because you build a quality product, you deliver your products on time, and because you are easy to do business with. In other words, you deliver value to your customers and give them outstanding customer experiences.
Digital transformation is all about driving these concepts forward, giving you better tools and technologies to provide even more value to your customers and to give them even better customer experiences.
Cloud ERPS: Enabling Your Digital Transformation
But what does this have to do with the cloud, you may be asking?
As a manufacturer, you already know the value of a good ERP system. A good ERP system helps you move jobs quickly, efficiently, and effectively through your shop, letting you deliver a quality product on schedule.
A cloud ERP system will simply help you to build on this, making you an even more efficient and more productive organization.
Benefits of Cloud ERPs
A cloud ERP system will speed up the rate at which you do business, providing you with tools that will help you serve your customers better. With a cloud-based ERP system, you and your staff can instantly access everything you need to do business from anywhere, on any device, as long as you have a secure internet connection. This will make it easier for your employees to do their jobs, easier for you to build customer relationships, and easier for you to deliver exceptional customer experiences. A cloud-based ERP system gives you all of the advantages of an ERP — but in an easier to access, and quicker to use the system.
Other advantages of cloud ERP systems are:
Mobile technology allows for better collaboration
A cloud ERP system makes you more adaptable and makes it easier for your staff to collaborate because the system can be accessed by any staff member, from anywhere — meaning no more miscommunications between shop floor employees and front office staff.
Better data security
Cloud ERPs provide very secure hosting environments that are always being updated with the latest security measures. As well, if your employees are working on the go, they can save all of their important data and spreadsheets to the cloud, instead of their own personal devices, meaning more document security.
Lower your IT costs
Using the cloud to host your ERP system means that you will not need to invest in expensive on-premise technology that requires you have to have IT, staff, manage, save you money over the term of the ERP system.
Better business intelligence
You and your staff can easily access business data remotely from anywhere, letting your employees rely on accurate real-time data to make better decisions. Not only will this improve decisions made by the executive team, but it can also be a game-changer for your sales staff, allowing them to create better quotes and estimates.
Prepare for the future
Future-proof your business by moving to the cloud to ensure that you will be ready for new technologies. Cloud-based technologies are also more scalable, meaning you will be able to adapt and grow your business with ease.
Find the Right ERP System for You
Now that you are sold on the benefits of cloud-based ERP systems, and ready to start digitally transforming your manufacturing business, the good news is that you don't need to pick an ERP system that isn't right for you.
Almost all ERP systems now offer a cloud-based deployment option, meaning that you can still pick the right ERP system for you, one that is built for manufacturers like yourself. Genius ERP, built by manufacturing industry experts to include all of the functionalities that a custom manufacturer needs to successfully run their business offers a cloud-based ERP system. This means that you can take advantage of all the industry-specific features you need to run your busy manufacturing business — only faster, and from anywhere, allowing you to become an even more efficient and productive manufacturing business.
What is the Role of Cloud ERP in Digital Transformation?
Cloud ERP enables digital transformation, by letting you take advantage of all the benefits of an ERP system anytime and from anywhere. Digital transformation is all about creating more value and better experiences for your customers through digital technology. Cloud ERP systems do just that — helping you to become more efficient and more productive, to better serve your customers.
https://erpnews.com/v2/wp-content/uploads/2020/03/Manufacturing-Business.jpg
400
600
katie
https://erpnews.com/v2/wp-content/uploads/2018/10/[email protected]
katie
2020-03-02 15:11:35
2020-03-02 15:12:05
Should Your Manufacturing Business Move to a Cloud ERP?