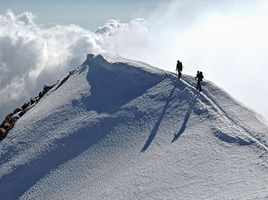 Previously, we discussed the impact the Internet of Things can have on a service organization. Our final buzzword is key to helping your organization grow.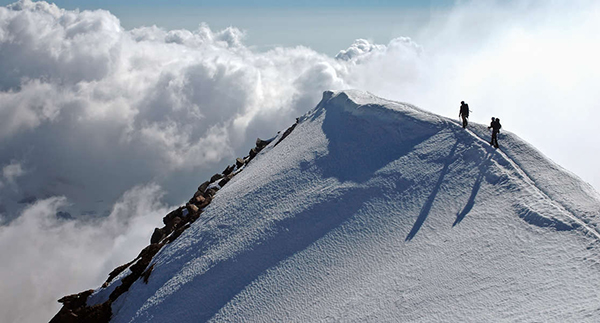 Cloud enables an organization to grow and scale, respond to cyclical service patterns and move to a more secure, safer environment. Cloud will also help your organization adopt key service trends such as IoT and augmented reality, expand your knowledge base, simplify management of resources available to technicians and help you take advantage of the latest versions of software.
Progressive IT organizations have already figured out that moving to the cloud reduces downtime, lowers IT spend, and predicts or eliminates outages. It frees your organization's resources from basic tasks such as backups, patch installations and software updates and lets your IT department focus on innovation and technology shifts to support business growth. Let's look at some key features cloud brings to service organizations:
SECURITY
With low unemployment rates and an aging workforce most service organizations have more job openings than anyone wants to acknowledge, and this can have a serious impact on the time allocated by your IT team to keep software current. Moving to the cloud can mean access to automatic updates for your IT and may be included in your service fee. Depending on your cloud computing service provider, your system will regularly be updated with the latest technology and security patching. This could include up-to-date versions of software, as well as upgrades to servers and computer processing power.
SCALABILITY
One of the big benefits of cloud is that your business can quickly scale operations and storage space up or down, and provide flexibility as your business needs change. Rather than purchasing and installing expensive upgrades yourself, your cloud computer service provider can handle this for you. Using the cloud frees up time so you can get on with running your business.
BUSINESS CONTINUITY
A day doesn't pass when you don't hear about a hurricane, tornado, power outage due to heat or a simple mistake like a backhoe on a construction site cutting a key line and effecting businesses. Does your disaster recovery plan have you covered, can you seamlessly bring your business back online? Does your current backup plan rely on a copy of your files being stored off-site, someone traveling to that offsite location or waiting for a courier to deliver the backup? What happens if the hardware is damaged? In today's world you cannot afford to allow your business to go offline, the world demands 24×7 continuous business continuity and cloud delivers just that.
COST
Rather than purchasing and installing hardware, cloud provides the ability to take advantage of economies of scale by pooling resources. Cloud providers such as Microsoft Azure Cloud can achieve economies of scale by buying hardware in bulk which saves costs.
Cloud datacenters can take advantage of local renewable energy too! For example, Microsoft's datacenter in Quincy, Washington is near a hydroelectric facility with many centers only paying a quarter of the average cost of electricity in the US. In so many ways, cloud can reduce cost and save money.
COLLABORATION
Collaboration is vital to service. You create a document, you pass it to colleagues for review and comment. They then each open a copy and start making changes and send back varying versions. Whose changes do you keep? Once you accept some changes you share another review and the process begins again…
Cloud provides better collaboration capabilities by allowing a single source to be edited. This can involve service work orders or an installation job, or collaboration from a visual standpoint where people in different locations can share the same images, videos and presentations. Collaboration is key to delivering a seamless customer experience and cloud is the enabler.
Cloud continues influence how the business world will evolve and is a key technology for a successful service model, making cloud one of the most important buzzwords for 2018. Learn more about IFS cloud offerings by visiting IFSworld.com.
WHAT'S NEXT?
My next blog brings it all together as we take a look at 2018's service buzzwords and put everything into perspective for your service organization.
https://erpnews.com/v2/wp-content/uploads/2018/09/service-268-1.jpg
200
268
webmaster
https://erpnews.com/v2/wp-content/uploads/2018/10/[email protected]
webmaster
2018-09-24 00:00:00
2018-11-14 14:07:31
Field Service Buzzwords: 'Cloud'