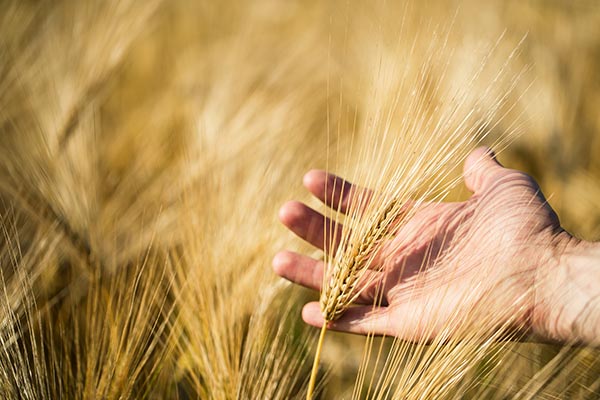 Technology continues to take effect quickly in every sector. Considering the density of the world's population, the use of this technology by the agricultural industry is a very good news. How does ERP software feed the world? Here is the answer;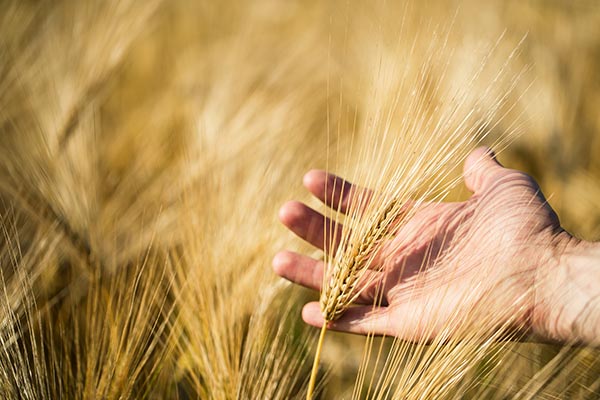 According to the United Nations, the world's human population will reach 9.7 billion by 2050.
To feed that many people, annual cereal production must rise from 2.1-billion tonnes to 3-billion tonnes, while meat production, spurred on by rising income levels in developing countries, needs to increase by more than 200-million tonnes. Working against us in this race-against-time are factors such as climate change, the demand for bio-fuels, and the world's shrinking supply of arable land.
The good news is that agriculture – including farmers and equipment manufacturers – is currently in the midst of a technology-adoption wave, sometimes referred to as Agriculture 3.0.
As one might expect, Agriculture 3.0 is driven by data. The coming of "Agriculture 3.0" was prefigured by John Deere's decision, in the early 2000's, to place GPS guidance systems in their farm equipment.
This, by itself, created enormous changes in agriculture, enabling techniques such as automated steering, yield mapping, and variable application rates for fertilizer, chemicals and seed. Today, some 60% to 70% of the crops in North America are farmed using GPS-enabled equipment.
Having found their place on the technology curve, farmers are now leveraging data, and data-driven technology, to run their farms by the principles of "precision agriculture". The end result of precision agriculture is to produce more output (high-quality products) with less input (water, fuel, labour, etc). As innovation reshapes the agricultural sector, its potential becomes increasingly apparent: increased profits for the farmer, lower cost of food for the consumer, and well-fed populations for the future.
Agricultural Equipment – Cutting Through Complexity
The global farm equipment market is valued at ~$159 billion, expected to grow at a 9.6% CAGR to reach ~$302 billion by 2022. Much of that growth will come from developing countries, such as China, India and Brazil. As the global demand for food increases, so will the need for more efficient farming equipment, which, in turn, will increase agricultural profits and create further opportunities for equipment sales.
Equipment manufacturers operate in a very competitive market. To succeed, they must be highly responsive to the fortunes and requirements of the agricultural community. For farmers, buying the right equipment, with the right features, at the right price, can make the difference between profit and loss. Business solutions that decrease the complexity of the farmer's decision-making process can pay off for the manufacturer in sales, reputation, and customer loyalty.
It goes without saying that equipment brands can be strengthened by making highly-configurable products extremely simple to understand and order. Increasingly, equipment manufacturers are turning to solutions such as Infor's CPQ (Configure Price Quote). CPQ provides customers with an online, visual protocol for ordering exactly the equipment needed, with all the bells, whistles, and modifications required. For manufacturers, especially those who sell through multiple dealerships, a standardized, easy-to-use sales tool such as CPQ can eliminate confusion and error, boost sales performance, and give sales channels a powerful tool for increasing profit margins.
In addition, CPQ allows manufacturers to easily integrate innovation and special features, and to market their goods in areas of the world with variable farm conditions. By reducing complexity on both sides of the equation, business solutions such as CPQ provide agricultural equipment manufacturers with a marked competitive edge.
Managing Agricultural Data
Both in the field, and in the factory, robotics, data analysis, automation, and many other "Industry 4.0" technologies are rapidly being adapted to agriculture. The Internet of Things, for example, is quickly stretching its reach into farmers' fields. Crucial data such as the water content of soil, the nitrogen content of liquid manure, and the presence of weeds, pests and disease, are now being captured by real-time sensors. Sensors are showing up in unlikely places, such as inside cow stomachs, and even in cow bells, to monitor and help prevent herd illness and lameness, and to indicate the onset of oestrus.
With more data, however, comes the need for better IT systems. As recently as ten years ago, researchers were noting that traditional ERP was viewed as limited – and even a liability – in regard to the agriculture industry. In fact, traditional ERP was rarely designed to address the specific needs of the farmer. In consequence, it lacked the flexibility required for an industry that can thrive or fail based on the whims of nature, or on the whims of a marketplace characterized by uncertainty.
Today's ERP, componentized and web-based, is made with flexibility at the forefront of its requirements. Many ERP offerings, such as Infor CSI (Syteline), have embraced the needs of the agricultural community with highly-relevant, sector-specific functionality. Cloud-based ERP, as an e-agriculture platform, is increasingly important in the effort to turn a profit and feed the world's population.
Managing Specialized Processes
One of the problems with implementing traditional ERP in the agricultural arena was the fact that farming has specialized business process requirements, some of which are very different from the typical manufacturing scenario. For example, grain growers often sell to purchasers who won't finalize a price until the shipment has been delivered and graded for quality. Traditional ERP usually required a manual workaround that allowed the purchaser to generate an invoice for the supplier. Problem solved? Not at all. Manual workarounds are subject to human error, and open the door to uncertainty. So much for the vaunted Single Source of Truth! This was clearly a problem for systems that promised an automated and accurate record of profit and costs.
Modern ERP, such as Infor CSI (Syteline), is made with sector-specific requirements in mind. That includes processes such as post-delivery invoicing, and the ability to run complex, multi-factorial calculations that cover every aspect of modern agriculture.
Conclusion
It's difficult to sum up an industry as complex as agriculture in a single blog post, especially when you include equipment manufacturers under the same umbrella.
It can be said with certainty, however, that ERP and agriculture, once barely compatible, now enjoy a robust, productive and profitable relationship.
Equipment manufacturers, responsible for disseminating advances in technology to the agricultural arena, are using soutions such as CPQ to help their customers adapt to the new realities of farming. As the decades unfold, agriculture, manufacturing and ERP will work hand-in-hand, to increase the efficiency and profitability of agriculture-based enterprises, and to feed the future populations of the world.
https://erpnews.com/v2/wp-content/uploads/2019/05/ERP-3.jpg
400
600
katie
https://erpnews.com/v2/wp-content/uploads/2018/10/[email protected]
katie
2019-05-24 12:03:10
2019-05-24 12:14:32
Feeding the World with ERP