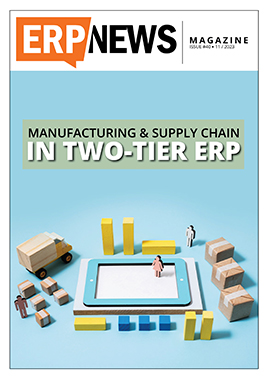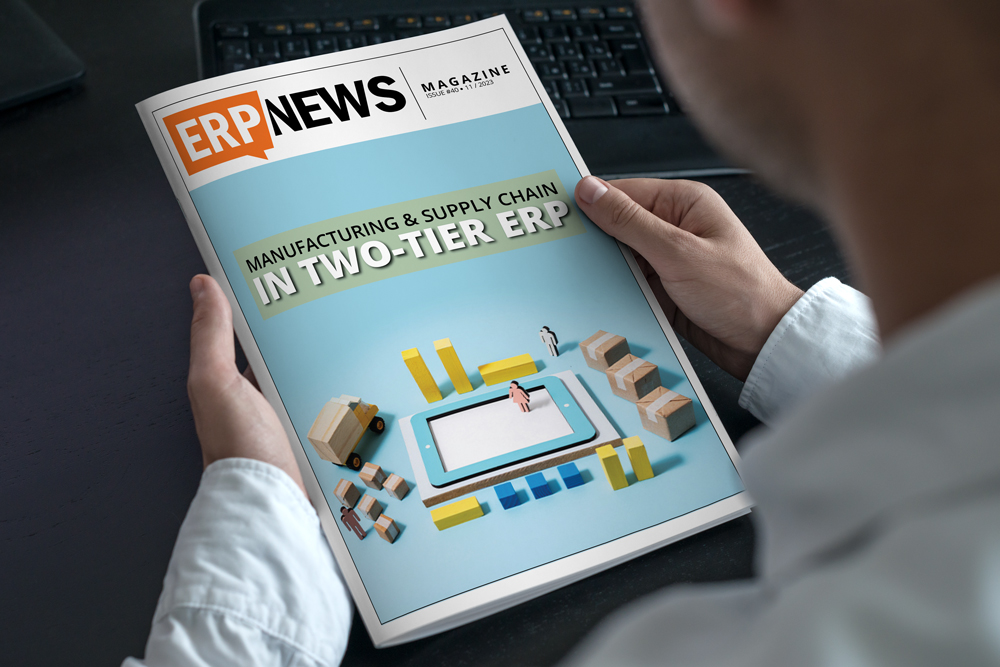 ERP News Magazine November 2023 – Issue #40 – Download Here (PDF)
As we embark on a new journey through the pages of this month's issue, I am delighted to bring you a wealth of insights into the ever-evolving world of manufacturing and supply chain management, with a special focus on the role of Two-Tier ERP software. This issue is a testament to our commitment to keeping you informed about the latest developments in the industry, and I am excited to share the valuable content we've curated for you.
In this issue, we've had the privilege of engaging in enlightening conversations with industry leaders, each offering a unique perspective on some of the most pressing issues in today's business landscape.
Our first interview is with Sanket Akerkar, Chief Revenue Officer of Acumatica. In an era defined by the remote work economy, Sanket shares his insights on how businesses are adapting to this transformative shift. The remote work model has become integral to the fabric of many organizations, and Sanket's thoughts shed light on the strategies that companies are employing to thrive in this new environment.
Kausik Chaudhuri, Chief Innovation Officer at Lemongrass Consulting, emphasizes the importance of not viewing AI as a one-size-fits-all solution. In our conversation, Kausik rightly points out that AI is a powerful tool, but organizations often fall into the trap of applying it blindly, hoping for the best. His perspectives challenge us to think critically about the true potential of AI and the need for thoughtful, strategic deployment.
Additionally, we've explored the exciting launch of SYSPRO 8 in 2023, and had the privilege of speaking with Paulo de Matos, Chief Product Officer of SYSPRO. Paulo takes us through the innovative features and enhancements that SYSPRO is introducing, shaping the future of manufacturing and supply chain management. SYSPRO's commitment to excellence and innovation is evident in this discussion, and it's a testament to the forward-thinking approach of the industry.
This month's issue encapsulates the dynamism of the manufacturing and supply chain sector, where technology, innovation, and adaptability are the key drivers of success. It is our hope that the insights shared in these interviews and the content within these pages will inspire you, our valued readers, to navigate this ever-changing landscape with confidence and informed decision-making.
As we dive into this issue, I encourage you to absorb the wisdom of our esteemed interviewees, explore the articles penned by our experts, and engage with the thought-provoking content that awaits you. We are dedicated to bringing you the latest trends, breakthroughs, and perspectives that matter.
Thank you for being part of our journey. Enjoy this month's issue, and may it equip you with the knowledge and inspiration to flourish in the world of manufacturing and supply chain, guided by the wisdom of our remarkable interviewees and the expertise of our contributors.
Wishing you an enlightening and rewarding reading experience.
https://erpnews.com/v2/wp-content/uploads/2023/11/ERPNEWS-40268x379-1.jpg
379
268
harun
https://erpnews.com/v2/wp-content/uploads/2018/10/[email protected]
harun
2023-11-02 14:40:22
2023-11-02 14:40:23
ERP News Magazine November 2023 - Issue #40