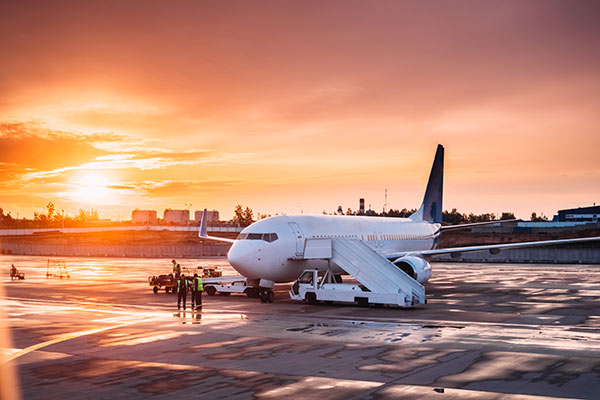 The aerospace & defense industry has been very effective in adopting digital twin technology. Thanks to technologies such as IoT and big data, there are changes in the commercial aviation sector. Here is the IFS's views on the subject;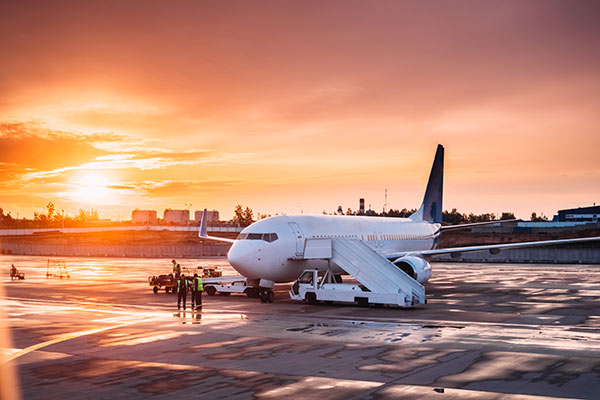 Interest in digital twin technology is at an all-time high and the aerospace & defense industry is a forerunner in its adoption. This especially applies to the commercial aviation segment, where a digital twin of a whole fleet of assets can now be created thanks to technologies such as IoT and big data, advanced analytics and mobile accessibility. Looking further ahead, we can see opportunities where a digital twin of the whole fleet can become part of a digital twin of an entire business or organization, with process flows visualized and bottlenecks flagged in real-time.
DIGITAL TWINS IN AVIATION: REAL USE CASES
The virtual replication of physical airplane parts and the simulation of their performance over airframe lifecycles holds significant value. Boeing, for instance, achieved up to a 40% improvement in first-time quality of the parts and systems it uses to manufacture commercial and military airplanes, while GE Aviation brought 15 years' worth of data to life as a result of digital twin technology. IFS customer TEST-FUCHS is already seeing the real benefits. It has a dedicated digital twin approach for ground support assets and test equipment. This gives them a deep view of the data that has built up throughout each asset's lifecycle. This enables the company to build an enterprise-wide picture of their business processes to put the digital twin strategy into action.
Here's my checklist of how independent MROs can leverage digital twins to benefit themselves and their customers:
1. IMPROVED SAFETY
Using serialized asset digital twins in conjunction with real-time/near real-time monitoring and predictive analytics can help detect a defect earlier, through prior insight into the component's condition. The net result is that part safety is increased, making aircraft and airlines safer.
2. TRANSFORM MRO MAINTENANCE MODELS
Digital twins offer the opportunity to introduce lifecycle support contracts, that reduce maintenance visits and costs with individual serialized asset inspection and service schedules. By taking the pressure of asset maintenance management, MROs allow airlines to focus on their core business of flying passengers and can also redefine service contract terms for the specific assets being maintained, based on their digital twin history and performance.
3. ASSET LIFE EXTENSIONS
Digital twins enable MROs to improve their understanding of supported assets while in service. They can use predictive maintenance techniques to maximize their availability and time on-wing or overlay health monitoring data with a digital asset twin to trend performance and reliability on a serial number basis. This provides unparalleled insight into the assets they support over time and MROs can learn from the additional asset information built into the digital twin.
4. COMPREHENSIVE SUPPLY CHAIN INTEGRITY
Digital twins enable supply chain managers to better control their stocks. By knowing in advance which component will fail, supply chain managers can have parts and material ready and available to replace failed components or use them as part of the repair process.
ENTERPRISE SOFTWARE HELPS MROS REALIZE DIGITAL TWIN POTENTIAL
Ultimately, agile and flexible enterprise software is essential for MROs to truly realize the potential of digital twin technology. Why? Because an effective digital twin strategy requires the support of software geared toward data-driven decision-making. Much of the data required for digital twin technology sits within supporting business applications—assets are mapped within enterprise software such as historical maintenance data, work orders and original engineering and design data. In some cases, supporting enterprise applications act as a digital twin of certain processes, while in others the enterprise software could be the source of the digital twin.
MROs may be well placed to prosper from the cost benefits and service offerings that an effective digital twin strategy offers, but the key enabler is enterprise software that can properly facilitate this technology. Without this, these benefits won't ever be realized.
Get 2019 ERP Pricing: 45 different ERP systems profiled including Epicor, Microsoft, SAP and more. Click to download your free guide.
https://erpnews.com/v2/wp-content/uploads/2019/04/digital-twin-technology.jpg
400
600
katie
https://erpnews.com/v2/wp-content/uploads/2018/10/[email protected]3.png
katie
2019-04-04 08:48:58
2019-04-04 08:48:58
Digital Twin Technology in Commercial Aviation – How MROs Can Reap the Rewards