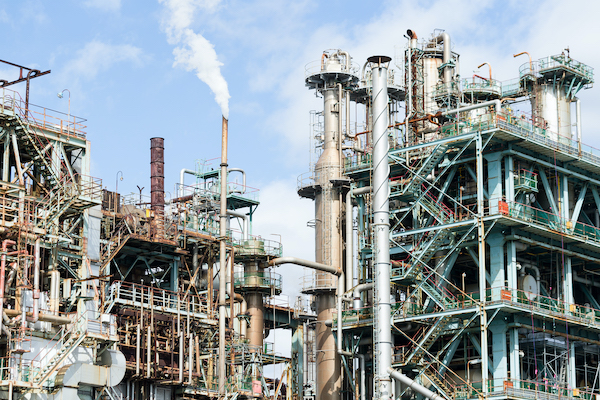 Chemical handling is a complex and fast-moving process. It involves handling hazardous materials, cleaning them, and disposing of them. The safety of workers and other people around them is of utmost importance. So, it's important that chemical handling operations are carried out safely. This can be achieved through proper training, equipment, and procedures to ensure that all operations are done safely. The industry is growing at 3.0% in 2022 and many new workers are expected to join post-pandemic.
In order to avoid accidents, it is important to be aware of the safety rules and guidelines. This article aims at providing the necessary information on chemical handling safety tips that should be followed by all those who handle chemicals.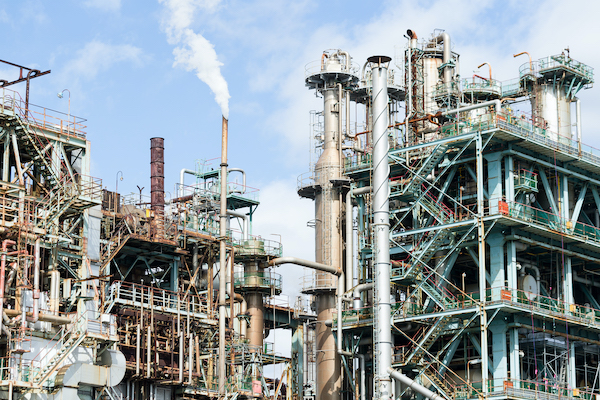 Three Effective Tips To Improve Chemical Handling Safety For Novice Staff Members
A lot of people are afraid of these hazardous chemicals, and they do not want to handle them even if they may be necessary for their job. A large number of these accidents can be prevented if workers take proper precautions during handling chemicals safely and securely.
We need to take precautions when handling these chemicals so that we do not get hurt or even killed. However, at the same time, we should not be too cautious about our safety either because this will increase our workload and make us less productive.
In this section, we will have a look at the tips that can increase your premises safety level to a significant aspect without much investment of time and money:
Implement A Hazard Communication Standard For Chemical Handling
Hazard communication is a complex topic. It is not easy to get it right, especially for novices.
The chemical industry has been facing many problems since the beginning of the 20th century. The discovery of new chemicals has led to many accidents and health hazards in the industry and society at large.
The introduction of new chemicals into the market has resulted in a lot of accidents, so-called "chemical emergencies". These emergencies are caused by the improper handling and storage of hazardous substances that have now been introduced into the market.
Writing about these emergencies in a documented form, i.e., hazard communication standard, is very important for all industries, as it provides them with useful information about how to avoid similar incidents in the future. The documentation should include full data regarding hazardous chemicals and the emergencies possible, how they can be prevented and how they can be handled safely. They should also consider the latest research undertaken for improving chemical handling safety.
Hazard communication standard also includes a set of rules that are designed to prevent people from being exposed to hazardous substances.
Always Use PPE During Chemical Handling
Chemical handling is a process in which substances are mixed and transferred between different containers. All this happens under high pressure and temperature conditions, so it's very important that the chemical handling equipment works properly.
One of the key points to remember when working with chemicals is how to safely transfer them from one container to another. This can be achieved through proper safety procedures, such as using appropriate protective equipment or using a safe transfer device.
It is important to understand the concept of PPE and how it is used in the process of handling chemicals. PPE is a set of protective equipment that is worn by the user, and it should be used in the workplace. It should be kept in mind that PPE has to be worn at all times when handling chemicals.
Create Standard Operating Procedures For Chemical Handling
Standardizing procedures and establishing best practices across your facilities and processes can be very rewarding if you are working with employees who are just starting their careers.
Due to the high number of chemicals and processes involved, it becomes difficult for new employees to understand the exact methods and seriousness of each step involved. This can reduce the effects of attrition as you won't need to focus extensively on employee training without compromising the safety of your workers and premises.
This goes without saying that the documented processes and recommendations must reflect the working methods precisely for every chemical involving operation, right from material handling to storage of organic/inorganic chemicals and their quality control.
This can be done by creating standard operating procedures (SOPs) that everyone follows when handling chemicals. These SOPs should be created in such a way that they are easy to understand by everyone involved in the chemical handling process,
Wrap Up
The chemical industry is a very complex and high-risk sector. These chemicals are produced in huge quantities, transported over long distances, and stored in highly regulated environments. A proper chemical handling plan should be in place at all times to ensure that the chemicals are not misplaced, stolen, or damaged during transportation.
https://erpnews.com/v2/wp-content/uploads/2022/03/chemical-plant-2021-08-31-11-29-57-utc.jpg
400
600
katie
https://erpnews.com/v2/wp-content/uploads/2018/10/[email protected]
katie
2022-03-24 08:59:19
2022-03-24 08:59:39
Chemical Handling Safety Tips for Novices