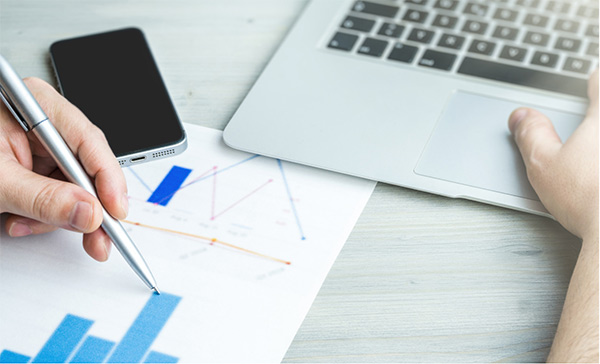 Why did we decide to re-launch our SAP Managed Service?
What does it include and how does the re-launched Managed Service bring value to our customers?
Read more about our relaunched SAP Managed Service in this blog post by Robert MacDonald, Innovation & Technology Manager at Absoft, or download our free e-book for a more detailed look at what is included.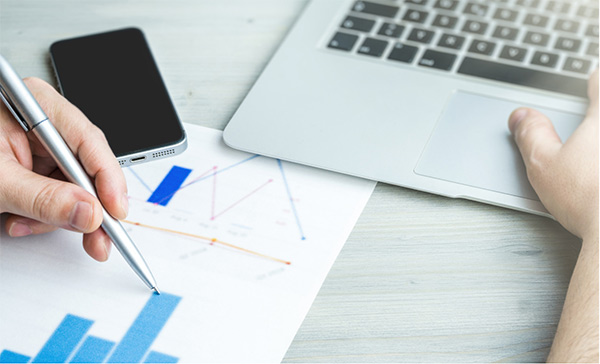 Before we dive into the relaunched service, let me briefly walk you through the "Then vs. Now". Absoft has run an SAP Support Centre since 1994. During those days conventional remote dial-up and the fledgling internet allowed remote access to SAP systems. Absoft was among the first to offer SAP services paid for by the hour rather than the day with banks of hours. From 2012 we began to replace the banks of hours with fixed price managed services. This moved the incentive for efficient service into our court.
I joined Absoft in 2010. I was surprised to see the 'daily checks' of SAP systems taking place manually each day. Absoft was seeking to automate this process, so my first project was building automated monitoring for SAP. In the decade that has followed, we have based our services around real-time insight into our customer's SAP landscapes.
I am thrilled to be working on Absoft's new SAP Managed Service launch. Absoft's re-launched service is all about upping the game. It builds on everything we've learned and significantly increases the value an SAP support service offers customers.
Absoft's SAP Managed Service – Ethos & Components
Our new SAP Managed Service has a unique ethos – it is dedicated to adding value to our customer's business. How do we do that? We reduce costs for the customer by taking over support while simultaneously increasing the quality of our service through automation and our knowledge repository. The major features of our Managed Service are Automation, Monitoring, Customer Experience, and Cloud Services.
Automation & Monitoring
Absoft's new SAP Managed Service includes Business Process Monitoring. From the point of service transition, we understand what is most important to the business and we then focus our automated service around it.
Our support service logs every error automatically. You will know the implications of every error and the priority of every error across all of your systems. A printer fails and the SAP support team immediately knows which process will be impacted. We review every closed incident for monitoring opportunities. Most importantly, the service itself becomes more aware of what is important.
Combining automation with monitoring brings self-healing. And self-healing occurs when intelligent operations detect a problem, respond and resolve it, without human involvement. Consequently, this saves time, resolves the problem quickly, and minimizes impact on the business.
With full SAP and operating system automation toolsets including dedicated SAP automation, infrastructure as code, and Robotic Process Automation capabilities, more can be automated than ever before.
Customer Experience
We all know the sinking feeling of dealing with a service desk. It is far better if the person you get through to knows what is happening. Monitoring, for example, offers a quick response thanks to automation handling everything repetitive.
Self-Service requests are the next stage, for example, logging a request triggers automated processes immediately. Our new SAP Managed Service will always offer human contact. However, if an issue needs to be solved at 10 PM – an instant self-service request is very appealing, isn't it?
Cloud Services
A fundamental part of our new SAP Managed Service is Cloud Services for SAP.
We have learned a lot from offering SAP in the cloud for over a decade, SAP monitoring as-a-service, and dozens of successful SAP migrations into Microsoft Azure. Our new managed service lives in the hybrid cloud; a third of our customers are fully in the cloud, a third – fully on-premises, and the rest somewhere between.
As Azure becomes more and more common, consequently we are seeing growth in companies running Azure infrastructure themselves or with a third-party running Azure across IT, whilst Absoft provides support for the SAP software. We notify the right person immediately for any fault we detect, including third parties and internal teams with customer agreement.
Pro-activity
Things are changing fast and we are making an unprecedented level of investment in our managed service. More automation by standard, more self-healing, and more possibilities unlocked with every passing month.
Our continuous improvements make SAP simpler, faster, more reliable, and more cost-effective without sacrificing on quality. And our SAP Managed Service is here to help you achieve this. For a more detailed look at our new SAP Managed Service, you can download our e-book here.
https://erpnews.com/v2/wp-content/uploads/2020/09/SAP-Managed-Service.jpg
364
600
katie
https://erpnews.com/v2/wp-content/uploads/2018/10/[email protected]
katie
2020-09-25 13:15:35
2020-09-25 13:16:01
SAP Managed Service: Upping the Game