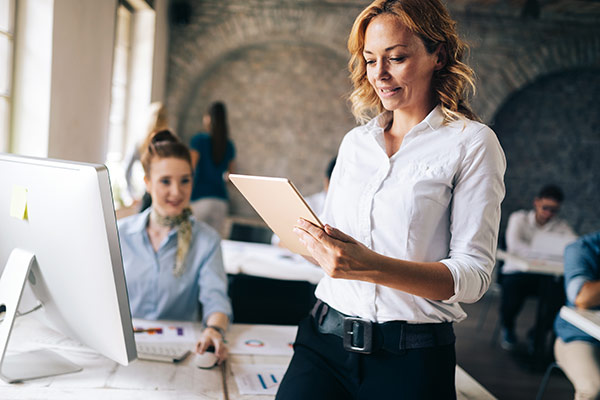 With an accomplished three decades in the IT arena, Priority Software CEO Andres Richter says ERP should be easier – easier to use, to implement, and to maintain and enhance.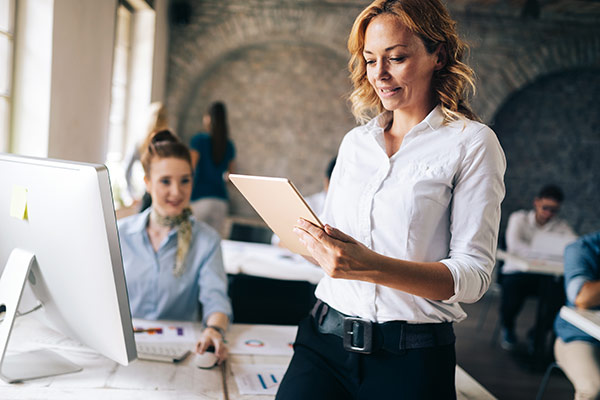 Priority Software provides flexible, end-to-end business management solutions for organizations of all sizes and industries. The company enables 75,000 companies in 40 countries to manage and grow their business, and is recognized by top industry analysts, including Gartner, IDC, TEC and others, for its product innovation. Priority improves business efficiency and the customer experience, providing real time access to business data and insights in the cloud, on premise, and on-the-go and is translated and localized in ~20 countries and languages. With offices in the US, UK, Belgium, and Israel, the company is supported by a global network of 60+ business partners who market, sell and implement Priority around the world.
Says Richter, "2018 was the most successful year to date for Priority, yielding 20% YoY growth for the last 4 consecutive years. This well exceeded our own targets, while the company grew nearly 3x in revenues during this period." He predicts that 2019 will be another exciting year for the company, beyond a period of exponential growth, as they strive to surpass their successes of 2018.
Priority continues to expand its global presence with significant acquisitions, including Belgium-based Optimize Group, February 2019, US-based Acclivity Software, 2018, and the purchase of US ERP consulting and services firm, Performa Apps in 2016.
Openness, Flexibility and Scalability – Building Blocks of ERP

Priority brings a viable alternative to the weighty and often cumbersome ERP systems offered by traditional global vendors. "We continue to see an increasing demand for lower cost, lower risk solutions, and for solutions that are built to support system openness, interoperability and flexibility," explains Richter. "In the global ERP landscape, Priority ranks among some of the world's leading ERP solutions vendors, and we remain competitive in the market, a direct result of our unique offering."

When asked about Priority's direction, Richter says their strategy for 2020 and beyond will focus on core ERP functionality and features, and as they foresee, its lower barrier of entry in the future. "We will further our cloud ERP innovation, deliver a more mature product and eco-system, continue to support globalization, and focus on growing companies who are looking to replace their legacy systems with postmodern ERP," he added. "In 2020 and beyond, we will continue to further our mission that ERP should be easier – easier to use, to implement, and to maintain and enhance."
Richter explains about Priority's industry-specific solutions, adding, "Priority is a scalable, flexible and easy to use ERP solution designed for companies of varying sizes, customized to meet the needs of our core markets – manufacturing, professional services, healthcare, construction, automotive, agriculture and others, with strong references in many sectors," he continues. "We offer several dedicated modules. For example, for manufacturers, we provide a full solution that includes MRP & purchase planning, ECO management & revision control, lot & serial number tracking, quality control & assurance, and costing."
Further, Richter says they provide logistics companies with fully integrated supply chain management to optimize networks, and manage transportation and warehousing operations. "This solution includes fleet management, WMS (Warehouse Management System), mobile devices, and sales analysis."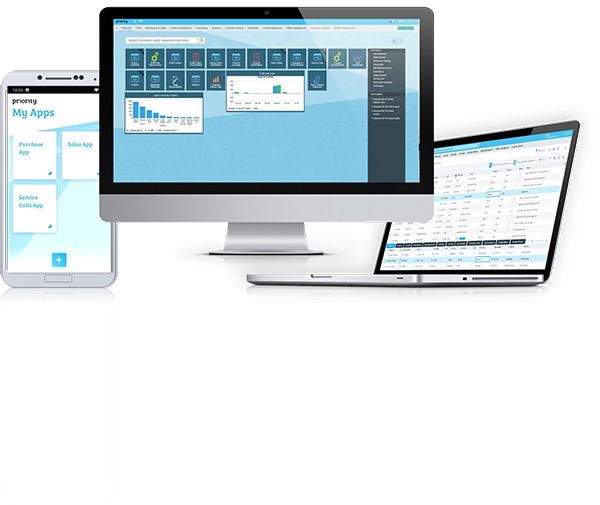 Run, Set Up or Expand?
While acknowledging that traditional ERP has failed to keep up with two key emerging technology trends: the rapid innovation that's occurring across all industries, and the amount and changing nature of data that businesses and industries require, Richter says, "Because of this, ERP is evolving into what we call ERP as a Platform, and will continue to do so over the next five or more years."
"Cloud-based ERP as a Platform provides the ability to run, set up, or expand a business with virtually no hardware expenses, delivering maximum growth and efficiency. By increasing adoption of cloud ERP, businesses will be able to cherry pick the services they require and download them from the cloud, as opposed to installing an entire package filled with services that are irrelevant for their needs."
"At Priority, we are strong supporters of ERP as a Platform – and we're confident that it is the future of ERP," explains Richter. "This is because Priority ERP thrives on innovation, delivering the tools and functionality to meet organizations' changing needs. It's the ERP as a Platform services that provide the necessary tools to achieve system openness and flexibility, such as Business Process Management (BPM), mobile application generator, user-level personalization, business rules generator, REST APIs, and a lot more.
ERP and Digital Transformation
Richter explains how Priority supports its customers during the digital transformation process. "We believe that ease of implementation is crucial for businesses looking to adopt or change their ERP system. Priority brings considerably shorter implementation time, with easy data transfer and little or no system downtime. This means easy, hassle-free digital transformation."
"Typically, we work with local partners who customize, implement and support our solutions around the globe. Today's customer demands change rapidly, a result of scalability, new functionality and integration to new applications," he continues. "Therefore, it's no longer enough to have a good and rich out-of-the-box product, it must also include tools to enhance and develop the product over time."
"As a result, we focus on giving our partners a rich suite of enablers that allow them to deliver added value to customers, differentiate themselves and win more deals." Examples of such tools include Priority's Mobile App Generator – the ability to develop bespoke apps for customers using an App generator wizard, and REST APIs – to enable the integration of Priority ERP to external system/s for a variety of uses via an industry standard API.
Richter comments on Priority's customer support, adding, "We value our customers, putting our customers – first, and deliver professional implementation services, data migration services and training at the customers' site. What's more, we offer a full set of Help tools (tool tips, FAQs, SOPs, wizards and video tutorials) to get customers up and running faster and minimize system downtime."
Digitization: No longer just for large enterprises
In the new era of IoT and Industry 4.0, manufacturing companies in particular, must have a strong and reliable ERP system to support their digital transformation. To remain competitive and in parallel, productive and efficient, today's manufacturers must steer away from the older, more traditional and complex ERP systems that were, in fact, developed long before the digital age.
A modern ERP system can essentially 'power' IoT and Industry 4.0. The market is now demanding accelerated workflows and business processes, seamlessly integrating the supply chain and meeting customer demands to reduce time to market, resources, waste and costs. An ERP system, backed by IoT/Industry 4.0 tools and functionality, can broaden its customer reach and get manufacturers to embrace digital technologies.
Richter says, "At Priority, we're confident that IoT and Industry 4.0, the "smart factory" powered by digital tools, machine learning, VR, AR, and the like, will help redefine ERP in the organization – and with it, the interaction and integration between manufacturing, customers, and suppliers. "More and more manufacturers of all sizes are transitioning over to modern ERP systems to boost productivity, efficiency and data integration. Digitization is no longer just for large enterprises," he adds."
Richter is also confident that blockchain technology can enhance existing ERP systems and that, indeed, they will be integrated into the 'core' of many ERP systems in the near future. He says, "Beyond the spheres of finance and banking, blockchain is perhaps most prominently used to augment supply chain processes and continues to have an ever-increasing presence in enterprise. By providing an increased level of transparency, security and auditability, blockchain has the potential to resolve some of the most daunting data challenges facing businesses today, and as a result, can be, and already is deployed to enhance existing ERP systems and data architectures."
He thinks that in order to maximize the utility of data, it's critical that businesses can trust that their data is up-to-date and not subject to tampering. He adds, "Retaining full visibility using a blockchain-enabled ERP system, is one way to ensure business data can be trusted. What's more, with the introduction of GDPR, staying on top of who has access to data has become a chief concern for businesses. When data is stored across numerous disparate spreadsheets, and shared between many people and entities, this becomes exceedingly difficult."
"Blockchain-enabled ERP represents one way of navigating the regulation gauntlet. By restricting access to specific data to a handful of relevant individuals, and dictating how data is shared, blockchain automatically ensures its users stay on the right side of regulation," explains Richter. "In our opinion, in the context of ERP, blockchain is an additive technology. It won't replace the need for internal ERP, but it can work alongside existing systems to strengthen the integrity of data processes. Though it may take years to resolve disputes surrounding standards, legislation and interoperability, as blockchain reaches maturity, ERP systems will be the natural place to deploy the technology."
https://erpnews.com/v2/wp-content/uploads/2019/08/implemantation.jpg
400
600
katie
https://erpnews.com/v2/wp-content/uploads/2018/10/[email protected]
katie
2019-08-22 14:53:51
2019-08-22 14:53:52
Andres Richter Reveals the Secrets of Successful ERP Implementation