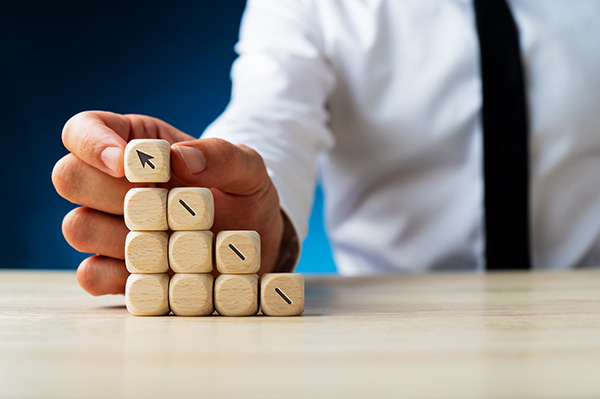 While the world is changing rapidly, the business community continues to invest more in technology to adapt to this rapid change. The recent global crisis has once again demonstrated the importance of being digital. The firms, which have not yet set out a roadmap for digital transformation, have quickly begun a search for the right technological tool. Digital transformation, which is a long and laborious journey, can gain a more effective structure through the selection of the right tools and the proper application of these tools to business processes. In the recent period, ensuring uninterrupted and error-free continuity of business processes has become the main agenda item for all companies. This in turn led many organizations to Business Process Management (BPM) practices. If you're looking for the right BPM tool, you're in the right place! With Axelor Open Suite, you can ensure the continuity of your business processes while at the same time gaining a more productive and efficient structure!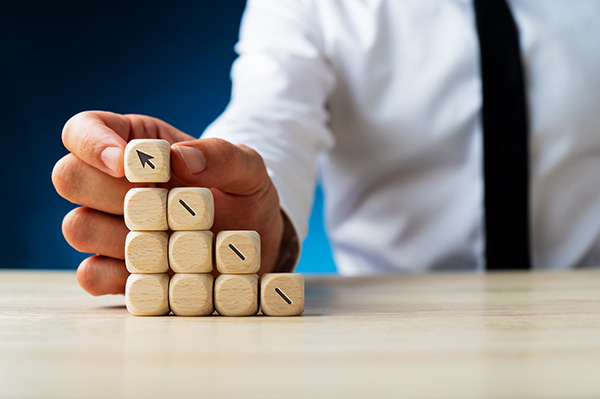 Add productivity to your business with Axelor Open Suite's flexible and modular structure
Founded in 2005 and continuing to make a difference with its products in the software market since 2011, Axelor continues to innovatively serve its thousands of users. With its flexible and modular structure, Axelor Open Suite is able to adapt to companies ' business processes in real-time and can also help you deliver a tailored development to your needs with simple configurations. Axelor Open Suite offers 30 open source applications and thousands of advanced features;
CRM
The importance of customer experience continues to grow. Therefore, the share of CRM software in the software market is increasing every day. If you want to connect your products and services with your customers more accurately and increase your sales, you can explore the CRM system that you can purchase separately in Axelor Open Suite.
CRM allows you to fully manage the customer relationship cycle, enabling you to track your prospective customers from their first contact. You can centralize your database for potential customers and use the benefits of task tracking automation in your business. You can also send personalized emails through the app by creating marketing campaigns. You can program your campaigns and easily use your CRM software to plan related activities and track the evolution of the marketing process.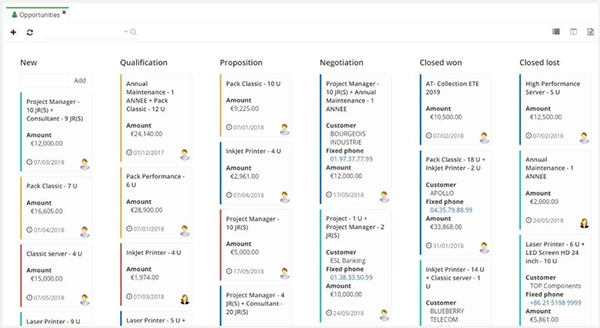 HR
The most important element that determines the quality of your products and services is your employees. With Axelor Open Suite, which offers complete HR management, you can manage all HR information from a single point. You can also manage detailed processes such as leave, expenses, timelines, overtime, training, with the system that you can easily track all the parts of the HR process such as employee forms, employment contracts, payroll preparation, bonus, and meal receipt management.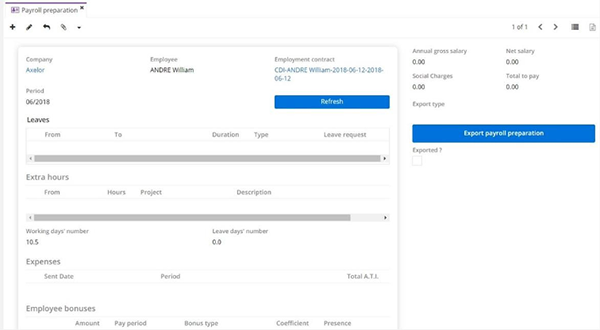 Billing
With Axelor Open Suite, you can make your entire billing management simple and effective. You can visually follow your invoice verification process, as well as verify and print your invoices in bulk. With its structure supporting multiple currencies, you can give each customer a unique experience. By analyzing your turnover in real-time, you can easily compare billed amounts over multiple periods.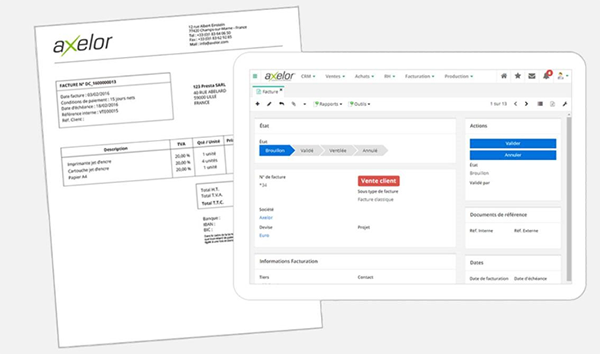 Accounting
With Axelor Open Suite, you can end all the confusion and waste of time in accounting, which is a key area for organizations. You can save time by automatically creating accounting entries from accounting documents, pre-parameterized models, and balance sheets. You can also minimize the risk of unpaid bills through debt collection and factor management. Axelor Open Suite manages the EBICS banking communication protocol, which automatically performs bank reconciliation between the lines of your bank statements and your accounting records.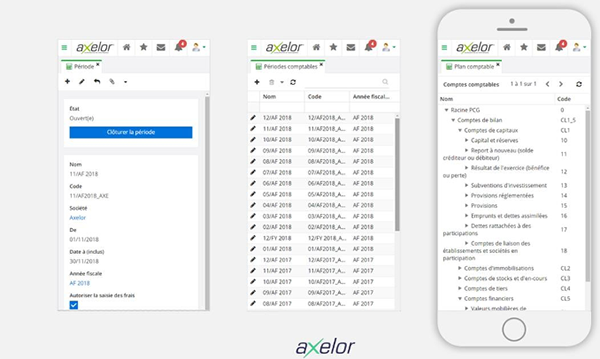 BPM Low Code
The business processes of each enterprise have a unique structure. If the tool you choose is not fully compatible with your business processes, it could damage your business at the point of return on investment. Axelor Open Suite offers a unique solution to your unique processes.
With Open Suite you can create your own applications, you can easily optimize all your business processes through lines of code. In a few days, you can complete a few months of work!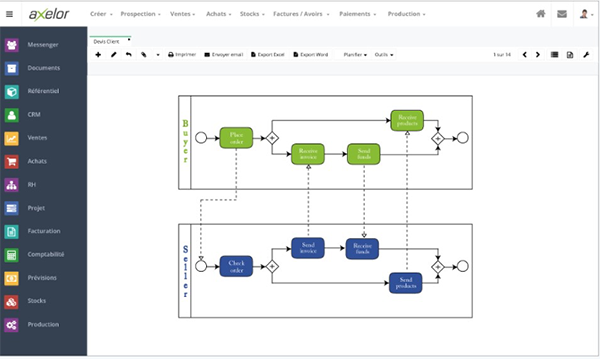 The Axelor platform is an IBPM (intelligent business process management) platform that stands out in the market with its complete and user-friendly structure. Powered by its simplicity, the platform allows you to create natural connections without having to encode or define relationships between data models. With the system that allows you to make your data smarter, you can build more efficiently and take advantage of all the benefits of the cloud environment.
You can create your SaaS applications in a very short time. In this way, you can instantly implement every modification that your customers and users demand to adapt to the changing order.
Call for Local Partners
Axelor Open Suite is ready to help you as an integrated system for unique businesses, where you can use unique applications together! If you are looking for an open-source, developable, flexible, and reliable software, you can reach Axelor and start the digital transformation journey of your customer, by becoming partner with them.
If you are interested, you can contact them: contact form
https://erpnews.com/v2/wp-content/uploads/2020/08/Axelor.jpg
399
600
katie
https://erpnews.com/v2/wp-content/uploads/2018/10/[email protected]
katie
2020-08-25 18:52:16
2020-08-25 18:52:17
All Your Business Processes Are Much More Efficient with Axelor Open Suite