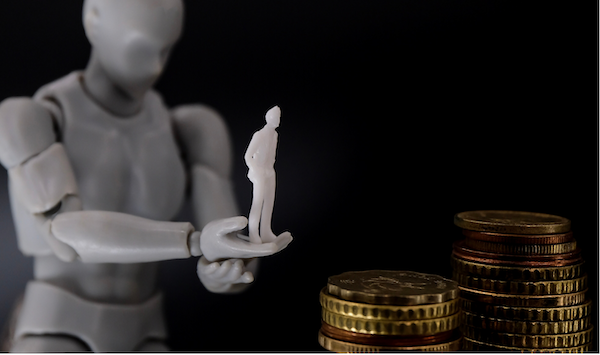 As artificial intelligence continues to give businesses a competitive advantage as well as cost and time savings, the technology reshapes businesses with new products. Auditoria.AI, a leader in AI-driven automation solutions for corporate finance teams, helps organizations to be more efficient and competitive by accelerating key finance processes, increasing business visibility, and improving compliance using leading-edge artificial intelligence and machine learning technology. We had an exclusive interview with Rohit Gupta, CEO of Auditoria.AI, and discussed how Auditoria helps finance and accounting teams to survive in
the new normal.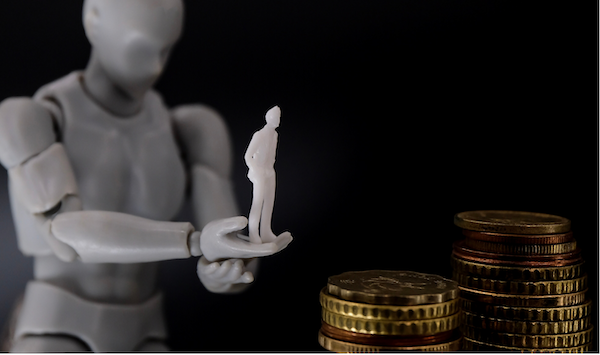 1. Could you tell our readers about yourself and Auditoria?
I'm a serial entrepreneur, active angel investor, venture capital limited partner, and the CEO and co-founder of Auditoria.AI, a pioneer in AI-driven automation solutions for corporate finance teams.
Auditoria.AI is a ground-breaking new SaaS solution that addresses the most pressing challenges of the finance back-office. By leveraging NLP, AI, and machine learning, our platform removes friction and repetition from mundane tasks while also automating complex functions, such as accounts receivables, collections, invoice accruals, and predictive analytical forecasting. Our software delivers AI-driven workflows and decision support across massive volumes of enterprise data, augmenting finance teams with intelligent automation to execute business processes, provide rapid insights, and respond to customer needs.
2. Recently Otto Car, London's largest private-hire rental fleet, has selected Auditoria.AI to streamline and automate critical business processes. What were the factors that have influenced their decision?
Otto Car was searching for a platform that could help scale the business without having to hire armies of finance and accounting staff. Otto Car saw firsthand how our SmartFlow Platform and Autonomous Vendor Management SmartFlow Skills could drastically decrease the amount of time it took to handle invoices, alongside the accuracy and predictability in business processes and tasks.
Our innovative technology allowed us to stand out from the competition, along with our seamless integration with Sage Intacct, their ERP vendor of choice. Together, the cutting-edge automated system uses both artificial intelligence (AI) and Computer Vision to streamline incoming invoice processing and bank reconciliations.
3. We have all seen how important the role of finance is during times of crisis. How does Auditoria help finance and accounting teams to survive in the new normal?
The COVID-19 pandemic amplified what many in the back office already knew—technology is an indispensable element for business success.
Despite the pandemic accelerating digital transformation across offices and departments, the corporate finance back office has remained essentially unchanged, with mind-numbingly manual processes taking up a large part of a finance professional's day.
We aim to change this narrative as our software seamlessly integrates into the fabric of finance teams. Our intelligent bots, dubbed SmartFlow Skills, automate simple and complex financial tasks. These tasks include vendor management, accruals, dunning, collections, and cash flow forecasting. The bots autonomously and efficiently run finance processes and bring in the human operator as needed. This sophisticated level of intelligent automation allows finance to focus on higher-level business objectives that clarify the "new normal" of the business.
Additionally, in the current climate, when so many business patterns have been disrupted due to the pandemic, it's more important than ever for organizations to have sharper insights into corporate finance. Our software allows seamless insights and visibility into all aspects of the finance function, from accounts receivable delays to customer payment trends.
4. Auditoria integrates with industry-leading ERP and Financial applications. Could you tell us about how Auditoria enriches the ERP capabilities?
While early ERP applications were once thought of as the silver bullet in the world of corporate accounting, they were never intended to serve as anything more than the system of record for financial data. Modern cloud-based ERP offerings allow teams to accomplish far more than ever before. However, several of these applications don't provide the level of sophisticated automation necessary within finance and accounting teams today.
As a purpose-built solution for corporate finance, our platform is a layer on top of industry-leading ERP applications to deliver cognitive AI-driven automation for the modern finance back office. We connect directly with the API within the ERP system to provide a frictionless SaaS deployment that is up and running in minutes. Using Auditoria, our customers can supercharge their ERP deployments with streamlined automation and innovative recommendation analytics.
5. Although we are experiencing an unprecedented period, what kind of changes do you foresee in the field of finance in the post-pandemic environment?
We will continue to feel the ripple effects of the pandemic for years to come. However, as I mentioned above, one significant benefit is the vast acceleration of technology adoption across industries.
I foresee the corporate finance function continuing to adopt technology solutions to automate both simple and complex back-office processes. As more corporations embrace technology and automation, the corporate finance function will play an even more prominent role in strategic growth conversations. Finance leads can forge insights-driven relationships within their respective organizations.
There will come a day when CFOs have a fully autonomous back office. This hands-free back office will completely revolutionize and elevate the corporate finance and accounting functions, and finance teams and businesses will reap the benefits. AI-powered automation will transform the finance back-office and allow CFOs to harness the data and processes with their ERP system to work smarter—while enabling continuity and resiliency across the organization at large.
https://erpnews.com/v2/wp-content/uploads/2021/06/Screen-Shot-2021-06-28-at-16.21.06.png
355
600
katie
https://erpnews.com/v2/wp-content/uploads/2018/10/[email protected]
katie
2021-06-28 13:24:04
2021-06-28 13:24:06
AI-Powered Automation Will Transform the Finance Back-Office