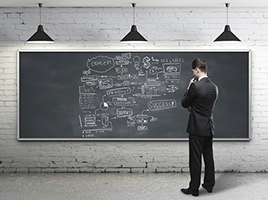 ERP News – worldwide – erpnews.com – When going through the steps to prepare your organization for Enterprise Resource Planning (ERP) software, there are many areas to consider––everything from search strategies to what to do with your manufacturing data. Oftentimes, information technology concerns can be overlooked with the many decisions required of you during an ERP search. These IT requirements and recommendations are very important to the success of the ERP software and can mean changes for your company. Whether you will be handling IT in-house or contracting a third-party's IT services, the following concerns should be addressed.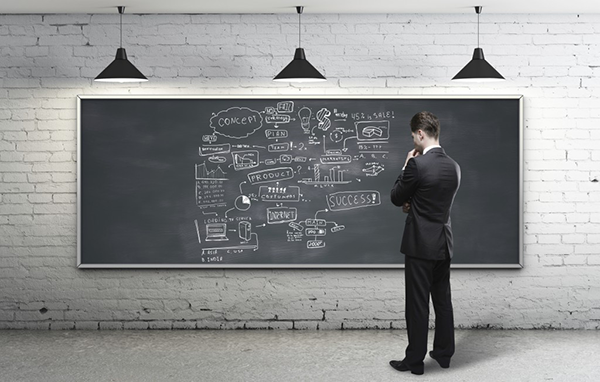 Minimum system technology specifications for server hardware, system software, application software, printers, and scanners are dependent upon the on-site and remote needs of your operation, number of user workstations, and the specific functionalities you want, as well as your ERP software provider's requirements. Here are some guidelines to consider when planning.
Server hardware consists of the necessary amount of servers needed based upon the ERP vendor's requirements and your company's IT infrastructure. Many of these needs are dependent upon your ERP software deployment, whether hosted, software-as-a-service (SaaS), or on-premises.
SQL database server–Manages the relational databases within the ERP and is responsible for holding the ERP data
Application server–Handles a specific application, such as providing business logic through a "business intelligence" (BI) program
Remote desktop services–Responsible for access to the various servers and software applications, including Internet Explorer for web-based applications such as Warehouse Management System (WMS).
Printers and scanners support office and process manufacturing functionalities but are essential for creating WMS barcodes and labels. Hand-held scanners and wireless connectivity are required for WMS as well.
Form printers–For your warehouse and office form printing needs.
Label printers–Must be network enabled, continuous-feed; laser printers not supported
Hand-held scanners–Many models are available. Be sure to work directly with your ERP vendor for recommendations.
Workstation software is typically comprised of the following and must be installed on every computer that will be running the ERP software.
Microsoft Windows software–Compatible with your ERP software
Microsoft Excel–Handles the exporting of data for report creation, responsible for the material requirements planning (MRP) supply/demand report, used to create templates for data import into the ERP software, allows for printing of Bill of Materials (BOM) attachments, and various general ledger (GL) functions.
Microsoft Word–Performs spell check within the ERP software, including Notes, BOM, and Procedure fields
Microsoft Outlook with Exchange–Facilitates emailing directly from the ERP software to allow for quick and easy sending of reports, sales orders, invoices, purchase orders, etc. to internal staff, vendors, and customers
Adobe Reader–Provides report creation and the sharing of reports
There are also ongoing IT considerations that must be addressed after the ERP software is installed. These are continuous throughout the life of your software, and vital to its security and success.
System Backup Be prepared to implement a daily backup of all your servers and databases. Your application servers, which maintain the add-on functionalities of your ERP software system, also need a daily backup. This ensures the timeliest and most trouble-free disaster recovery if you should ever experience a crash or loss of data. Offsite storage of backups is highly recommended for security. This can be managed in-house, or through a third-party company specializing in backup programs.
Anti-Virus Protection You'll need a business class anti-virus protection for every workstation and all servers. Microsoft comes with guidelines for their SQL server, and companies can find additional support and guidelines on Microsoft's website as well as from their ERP software vendor. Make sure to work with your ERP vendor's IT department before implementing your antivirus to ensure the anti-virus software recognizes the location, types of files, and format extensions of your ERP data.
https://erpnews.com/v2/wp-content/uploads/2016/03/ready_for_erp-268-1.png
200
268
webmaster
https://erpnews.com/v2/wp-content/uploads/2018/10/[email protected]
webmaster
2016-03-30 00:00:00
2018-11-14 14:16:04
Ready for ERP? Don't Forget Important IT Considerations