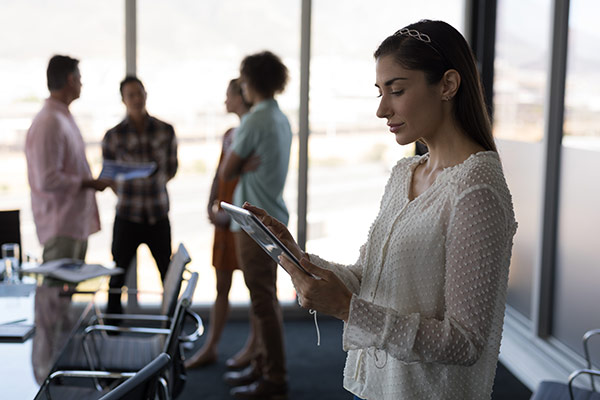 Take a look back to whenever you believe the 'good old days' were and imagine running your business with the technology of that time. Whether you're a Boomer, a Gen X, or a Millennial, it's unimaginable, isn't it? Car phones, fear over the Y2K bug, or Pagers are just vestiges of technology history at this point, fading from memory as we become more connected and business intelligence becomes a vital component for success.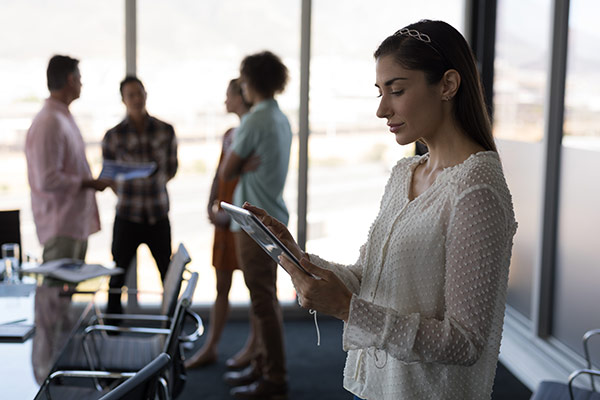 Now, look back just one single decade. 2009. Globally, BlackBerry (RIM) OS was still bigger than Android and iOS—combined. Few companies thought the cloud was more than a fad, and business intelligence sounded more like jargon than a realistic technology for companies. This has, of course, all changed.
Ten years makes a huge difference: the evolution of BI from 2009 to 2019
In a 2009 McKinsey Interview, Google Chief Economist and Founding Dean of the UC Berkeley School of Information Hal Varian believed that the evolution of business would be built around three things: statisticians, the ability to visualize and communicate data, and the ability for managers to understand it.
"I keep saying the [hot] job in the next ten years will be statisticians. […] You also want to be able to visualize the data, communicate the data, and utilize it effectively. But I do think those skills—of being able to access, understand, and communicate the insights you get from data analysis—are going to be extremely important. Managers need to be able to access and understand the data themselves."
Varian did point to the immense value of data analysis and visualization while pointing to the democratization of data at large (comparing 1997's 'Do not redistribute' to 2008's 'click here to send to your friends'), but it's hard to imagine that he knew what was in store over the past decade.
When he made the quote, this was a time when storage was still expensive, processing power was comparably limited, and the cloud was just starting to emerge. Simply put, it was a time when the only companies who could afford the technology to harness 'business intelligence' were yet to embrace the cloud.
The people who had data science skills could name their price (statistician and information scientist with experience in graphic design) and the tech giants would likely outbid anyone who tried to hire one—no mid-market business could compete with the Googles or Facebooks of the world.
The evolution of technology delivers the democratization of business intelligence
A lot has changed between 2009 and 2019. Not only has the role of the finance professional grown in scope—now including operations, risk management, and more—people across the organization are more tech savvy than ever and technology has evolved to satisfy their needs.
Data scientists still do play a major role, but often, the technology has made analysis easy—especially for those less tech savvy. With a few clicks, finance professionals, salespeople, and operations leaders can have data presented to them, slicing and dicing it how they see fit, and seeing it all in real time. Machines do the work while the people now can interpret it how they see fit.
Many factors contributed to this. Cloud ERP solutions like Acumatica have pushed the market forward, incorporating and internalizing more and more reporting functionality over the years. The cloud has given businesses more access to storage and processing power and the companies offering BI solutions have added new functionality, reports, and integrations. With the right skillset or assistance, any company can get up and running with business intelligence tools, connecting applications and viewing information how they want to see it.
Who's using business intelligence software?
According to the Dresner Advisory Services 2019 Cloud Computing and Business Intelligence Market Study report, 48 percent of respondents indicated cloud BI is either "critical" or "very important", and current use and future plans for deploying cloud BI continue to grow.
The Dresner report adds that demand is driven by sales and marketing teams, but it goes further than that. While the highest percentage of sales and marketing respondents consider the application important, such a solution is valued by a wide range of functions—more than 65% of IT, R&D, Executives, Operations, and Finance functions see the application as "critical," "very important," or "important."
Dresner goes on to note that in 2019 and beyond, small, growing businesses appear to be the most enthusiastic about such a solution—for good reason. Business intelligence solutions have democratized the analysis process, allowing organizations of all sizes and software stacks to analyze their data more easily than ever without hiring a data scientist.
This said, even if these businesses are enthusiastic, many still are yet to make the leap, still relying on spreadsheets to do the job or failing to embrace the full scope of a BI software. Whether they think it's too complicated, too expensive, or too laborious to implement, many small businesses put off the BI implementation process, waiting for the right moment while their data piles up and becomes a bigger beast to tame as the company grows.
Alternatively, large companies fail to consider a solution like Power BI for the opposite reason. Since there is no initial large purchase required, and the product price varies from free to just under ten dollars a month per user, they assume that it is a simple and not very advanced tool.
Some companies may know enough to leverage reporting functionality within their cloud ERP software, but at MIBAR, we've worked with many companies who have missed the mark on that—relying on their ERP software for current data but trying to blend this information with spreadsheets upon spreadsheets of historical data.
From reporting to decisions—how BI lets you see the whole picture
As products have evolved, reporting has become easier. In fact, Acumatica offers its own powerful reporting functionality with access to over 250 standard reports and personalized dashboards. Accessible from within the application and able to connect a wide variety of necessary business data, there are some situations when you need more.
Luckily, as a solution built for the Postmodern ERP world, they also know that there is a world beyond their walls. It's why they rely on industry standard APIs for integrations, it's why they treat their ISV community extremely well (the Acumatica Partner Program is an extensive resource for all Acumatica VARs and ISVs), and most importantly, it's why they work with a variety of business analytics products, one of which being Microsoft Power BI.
Power BI is a set of business intelligence tools designed to connect to all your company's data sources and provide you with a complete view of your company using dashboards that update in real time. Launching and demoing a Power BI integration in April 2015 and a Power BI content pack in July of that year, the two companies have worked closely throughout the years and as both have expanded, the end user experience has improved.
Not only is Power BI affordable, it's reasonably easy to implement. Designed to work with hundreds of applications out of the box and even more with the help of customization partners like MIBAR, this platform is giving companies small and large a modern way to extract value from their numbers.
MIBAR, a trusted Acumatica Partner, has numerous success stories in which we've customized and connected cloud-based ERP solutions like Acumatica with an entire ecosystem of applications in Power BI, offering greater visibility and helping you make faster, smarter decisions.
https://erpnews.com/v2/wp-content/uploads/2019/07/business-intelligence.jpg
400
600
katie
https://erpnews.com/v2/wp-content/uploads/2018/10/[email protected]
katie
2019-07-05 11:47:13
2019-07-05 11:47:14
Work Smarter with Business Intelligence+Cloud ERP