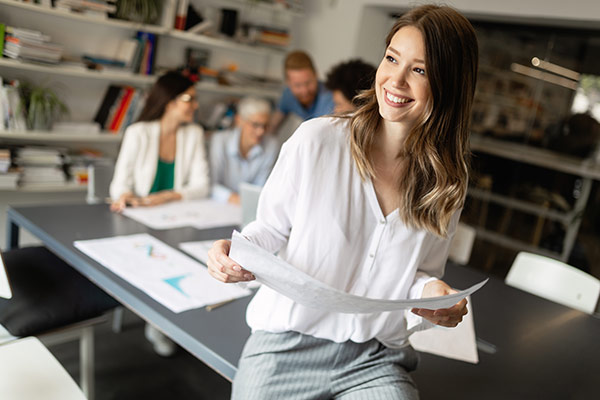 ERP selection is of great importance for organizations in many respects. While organizations who recognize this importance quickly create their selection strategies, we hope that this article will help you if you are currently in an selection process.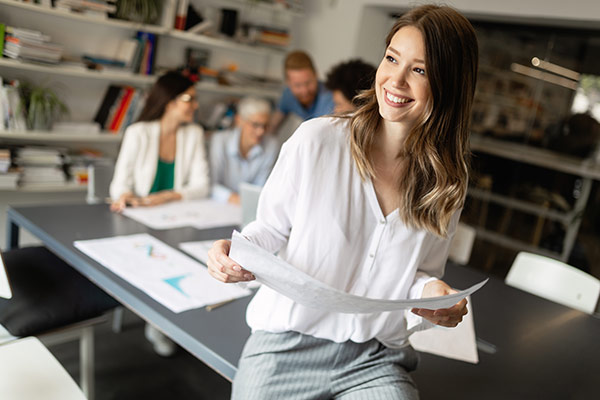 It's human nature to seek comfort in working with familiar names. That also goes for choosing a big player to implement your Enterprise Resource Planning system. You think you know what you're getting.
Generic ERP engineers are plentiful, but the truth is, there are few best-in-class engineers specific to waste and recycling management. Just because it's a big player doesn't guarantee you the industry-expertise you need.
Horror stories

There are enough horror stories out there to know that something is not right. That 'something' is usually discovered during implementation. Estimates are approved, and work begins. When the big player's lack of understanding the industry becomes apparent, additional work has to be done, and you have to approve more costs.
More hurdles appear, along with more invoices. At what point do you pull the plug? You've already invested more than you originally anticipated, but your reputation is on the line. So, you keep going. In the end, it's not unheard of to pay three times the original estimate, and still not get the promised solution, and certainly not in the timeframe you were originally promised. Don't even try to think about integrating industry-specific software or technology into the picture, e.g. route optimisation, and the problems get even more expensive and time consuming.
To avoid crafting your own horror story, choose your ERP supplier wisely. Here's how to do that.
Lesson one: ask pointed questions 

Beware of behemoths. If you let yourself be dazzled by big names with an army of software developers and strategy consultants, you can easily miss what's at stake here.
What should matter are the exact details of what they do – and we do mean exact details, not assurances or claims. Otherwise, you could be in for a very long, very painful and very expensive mistake.
Ask pointed questions. When talking to any software company, focus on the operational side of what your ERP system must do. Your aim is to determine whether or not a software company understands the waste management industry and how their solution will address what you need it to.
How do you distribute work to drivers?
How do you get information back from the field?
How do you invoice based on tonnage, on minimum quantity, and on average or actual weight?
Build scenarios and see what they come up with.
Don't trust demos

They might look flashy, but can they prove successful implementations of their software within the waste and recycling industry? It doesn't matter if they've set up big banks or oil and gas companies without a hitch. You're looking for proof within your industry, which best-in-class vendors can offer.
What do they understand about the industry?

One reason why so many of the big players struggle to understand waste and recycling management is because their hearts and knowledge are in production software. Produce products, deliver them and get paid. That's how most industries work. The big players are excellent at that type of ERP software.
But waste and recycling management is a different beast altogether.
The producer pays. In effect, the flow of goods is reversed with the flow of money. Your ERP software absolutely must be built on that concept, and to do that, the company building it have to know the industry and all of its inner workings and nuances.
An example of what can be missed: an ERP system must easily handle the calculations on rent for skips. Consider what determines the prices of the containers, which involves the size, the volume of the waste, the type of waste, the number of days the skips are on site, and the permits needed.
What often happens with ERP systems designed by non-industry experts is that you lose money. You're not charging for everything you should be, and when you're looking at a large construction site, you are in effect helping to subsidise the building project, because you're responsible for the costs you're not charging for.
It's very easy to lose money in this industry. For instance, if material isn't graded properly, you're in trouble. You need your ERP software to give you revenue assurance – to make sure every transaction is invoiced. The bottom line is, you need a software company who speaks your language. This can only come from within your industry.
Do they understand industry complex pricing? 

Any ERP software will have features such as price indexing, but here again, it's about understanding industry needs. For instance, take the market price of paper, which can vary between a positive and a negative amount, month to month and even week to week. For standard ERPs, this is difficult and fussy. It's even more complicated when you're trading materials.
For ERP software designed by industry experts, this is an organic part of the ecosystem. Pricing is supported on a national regional and/or a local basis. It's not rocket science to update price increases according to service type, customer or region. It's simple stuff – or should be.
How do they keep up to date with legislation? 

Being proactive and tracking legislation as it affects the waste and recycling industry is challenging for most big players. It's too time consuming and costly, in their eyes. For instance, take countries like Spain and Belgium, where you might have to deal with six or seven legal bodies with different reporting requirements.
The big players do not invest in keeping up with Belgium's requirements. Waste and recycling is just not a big enough market for them. When changes occur in compliance and legislation in countries they don't cover, it's up to you to notify them. And of course, it's going to cost you to have them implement those changes.
An ERP software company experienced in the industry should know what changes are coming. They should have contacts within governing bodies and relevant associations and constantly talk to policy makers. Only this way can they can anticipate and implement new regulations ahead of the game rather than let clients suffer any consequences for failing to adhere to policy changes.
How easy is it to integrate solutions into their ERP software? 

Let's say you opted for a tailor-made ERP solution from a big player. Later, you want to add route optimisation and vehicle technology. While initially you were pleased that no one else had a system like yours, that very system is now a headache.
No implementation is the same. No data source is the same. You can't just add an off-the-shelf solution like route optimisation to tailor-made software. As a result, every interface has to be customised to the ERP you have in place. Implementing this takes five times longer than it would if you had just cut to the chase and used an industry-specific solution to begin with. Expect the costs to be shocking.
ERP Pricing: Get 2019 pricing on 45 different ERP systems. Click to download your free guide.
https://erpnews.com/v2/wp-content/uploads/2019/05/ERP.jpg
400
600
katie
https://erpnews.com/v2/wp-content/uploads/2018/10/[email protected]
katie
2019-05-03 10:30:44
2019-05-03 09:05:52
What to Consider While Choosing ERP