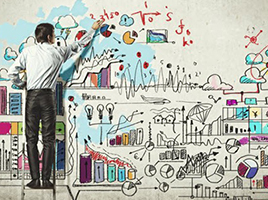 Project-based enterprise resource planning, also called project-based ERP, is a new approach to enterprise software that's helping companies change the ways in which they utilize IT. Building on traditional ERP concepts, project-based ERP expands the conceptual capability of ERP tools beyond simple production, into systems that help business leaders plan and complete enterprise projects.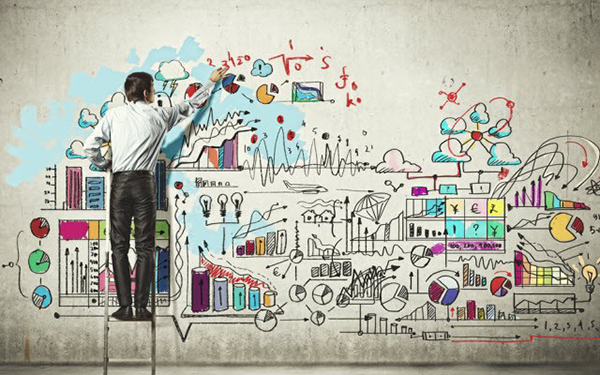 Many experts would describe traditional ERP as manufacturing-oriented. It was largely created to facilitate specific product management processes, often focused on orders and product units. It was good for analyzing production, but not as good at analyzing the stringing together of production tasks into a chronological life cycle. In fact, before the rise of project-based ERP, many companies took to working outside of an ERP platform to put together reports on entire projects, including chronologies, order fulfillment strategies, and other kinds of complex planning.
One of the most fundamental definitions of project-based ERP is that it takes traditional ERP and makes it process-driven, building software platforms that show how individual manufacturing and production processes work together. In process-based ERP, for example, instead of individual unit production reports, a dashboard or other resource delivers a timeline with dependencies that really represents all of the stages that go into producing and delivering enterprise results.
What Gets Added to Project-Based ERP?
To go back to the difference between traditional and project-based ERP, think of traditional ERP as involving software programs that show how products are being created and assembled. Decision-makers look at manufacturing floor assessments and other production tools to explore how best to improve business processes.
The principle of project-based ERP adds important components to the dimensions of an ERP platform. That starts with adding people.
Those who understand the nature of project-based ERP and how it's taking over the business world also understand that the manufacturing age has given way to an age where people, as the agents of sale and transaction, are critically important to every business.
With that in mind, project-based ERP tools add components like professional service automation and customer relationship management tools that show how people are involved in each process. In other words, project-based ERP takes production analysis and adds people and tasks right alongside it.
To further assess the human component of business, several project-based ERP platforms add Human Capital Management, or HCM. HCM can include elements of talent management, performance management, and workforce management. However this is set up, adding people-centered technologies is part of what redefines project management with this new type of ERP approach.
Business Intelligence Principles
Another aspect of project-based ERP is that it is inherently inter-departmental. These types of tools provide an enterprise-wide view of business operations. From accounting to human resources, the project-based ERP system puts all of the company data together. This gives planners much more of a holistic view.
Project-based ERP systems provide financial management features for the revenue and cost sides of a project. It also involves other kinds of business intelligence gathering, where information already owned by the company helps with decision-making. For example, if there is an aspect of production that changes by transferring products into the hands of different employee groups, business intelligence tools track that data and provide it to leadership.
Techniques and Functions
To achieve these principles, today's vendors have built a lot of functionality into project-based ERP offerings. Some of these platforms are also known as Services Resource Planning or SRP options. These types of platforms use resources like a work breakdown structure, or WBS, to show results. Other life cycle techniques include things like a quote-to-cash process for financials, or a recruit-to-retire view of a workforce. Visual tools such as Gantt charts may serve a purpose in presenting that life cycle information to users.
In general, project-based ERP takes information out of its silos and puts it into centralized systems where it can be analyzed as a whole. Integration is key with project-based ERP, which may take previously stand-alone programs like a CRM tool and a manufacturing floor analysis tool and put them together for cross-departmental evaluation. The bottom line is that project-based ERP provides a package of tools to help project managers work from start to finish and join enterprise IT functions together.
https://erpnews.com/v2/wp-content/uploads/2018/04/project-based-ERP-268-1.jpg
200
268
webmaster
https://erpnews.com/v2/wp-content/uploads/2018/10/[email protected]
webmaster
2018-04-11 00:00:00
2018-11-14 15:05:47
What is Project-Based ERP?