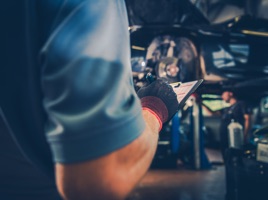 As one of the world's largest automakers, Volkswagen Group has an extensive corporate structure. Over time, the group made modifications to its global treasury platform to cover functional gaps. But with the IFRS 9 deadline looming, Volkswagen faced a challenge: On this scale, no individual modifications nor any other treasury management system could meet the new requirements. The solution? A co-innovation with SAP and partners put Volkswagen in the fast lane for finance transformation.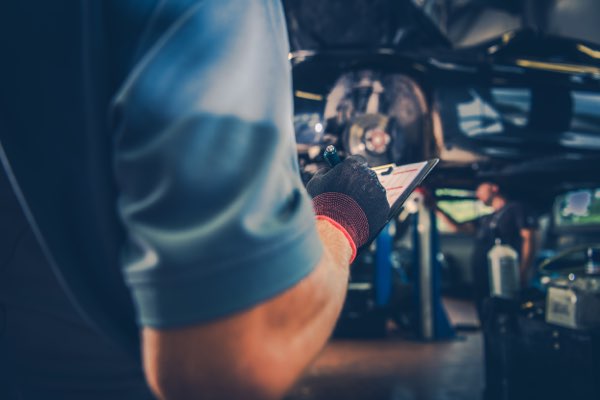 On the Road to Future Finance with Advanced Treasury Management Software
Before: Challenges and Opportunities
Extend the SAP Treasury and Risk Management application with additional
standard functionality for IFRS 9 compliant impairment and hedge accounting
Deliver accounting results to more than 150 legal entities in the group with a
common chart of accounts
Pave the way to SAP S/4HANA® by replacing in-house developments with
standard SAP functionality
Why SAP, PwC, and EY
Opportunity to co-innovate a standard solution with extended functionality
without custom modifications
Very satisfied with treasury solutions from SAP throughout over ten years of use
As a global auditor, PwC provided specialist support to help define conceptual
requirements
Ernst & Young provided comprehensive support for the implementation
After: Value-Driven Results
Achieved a high level of automation and implemented an end-to-end accounting process
Reduced IT complexity with a group-wide solution that fulfills IFRS 9 requirements
as standard
Replace in-house developments to achieve SAP S/4HANA readiness
"When finance standards change, it's crucial to adapt to the deadlines and especially adapt processes and systems. In this co-innovation project, we found a solution that supports IFRS 9, and also paves our way to advanced finance solutions." Thorsten Brand, Head of Global Treasury Operations, Volkswagen AG
Breaking New Ground to Meet Specific IFRS 9 Requirements
From Volkswagen and Audi to Bentley and Lamborghini, the Volkswagen Group manufactures many of the world's best-known and most popular automotive brands. With over 640,000 employees and more than 1,000 group subsidiaries, the group is one of the largest companies in the world. This intricate structure demands top-class finance and IT solutions.
As digitization changes the whole industry, Volkswagen aims to stay ahead of the competition. For over ten years, it had been using treasury solutions from SAP as the foundation for its global treasury platform, which serves most of the group's subsidiaries. But for a company of this size, implementing a fundamental technology change to prepare for future requirements is a project that requires extensive planning and preparation.
Then, the IFRS 9 accounting standard was announced. After conducting a business impact evaluation with global auditors PwC, Volkswagen and its partners concluded that IFRS 9 would have a substantial impact on the group's accounting practices – and would require the group to fundamentally reassess its setup. But the group treasury also identified a pressing issue: There was no existing treasury management solution capable of fulfilling Volkswagen's specific requirements for IFRS 9.
With just two years until IFRS 9 came into effect, time was of the essence. That's when Volkswagen and SAP initiated the co-innovation project for IFRS 9 hedge accounting. The group quickly realized it could use the project to create a future foundation for its treasury, finance function, and perhaps even the company as a whole.
Preparing Systems and Processes for Future Demands
Over the years, Volkswagen had added in-house developments to its SAP® Treasury and Risk Management application. Group subsidiaries used their own accounting systems – in a variety of different versions – and disclosed their own financial statements. Because of the complexity of the project, close collaboration between all parties was key when defining the scope. This was new ground: at the time, there was no existing best practice for IFRS 9.
In the co-innovation project, SAP and Volkswagen set about extending the functionality of SAP Treasury and Risk Management to include the impairment and hedge accounting capabilities required by IFRS 9. As part of this, Volkswagen Group's modifications were replaced with standard SAP functionality. This entailed building essential elements of the application from scratch. The result was a standard application that meets the new requirements for any company facing similar challenges – and now, those companies can benefit from this co-innovation, too.
In the course of the project, Volkswagen had many chances to re-evaluate its treasury and accounting procedures. Here, it encountered numerous opportunities to optimize processes and prepare the treasury for the future. For example, it was necessary to create a new chart of accounts as the group subsidiaries were using different systems and processes. This enabled the group to deliver financial information to these companies in a way that they can use. Additionally, the hedge management process was realigned, starting from the integration of planning figures, identifying exposures, and optimization of the trading process.
"The biggest success factor for me was the excellent collaboration between the companies involved: the transparency, openness, and honesty. We had instant answers to spontaneous and complex questions." Thorsten Brand, Head of Global Treasury Operations, Volkswagen AG 
Creating the Ideal Conditions for Treasury Transformation
Standards and regulations can change rapidly in all areas of business. When this happens, it is vital that leading companies can adapt to the new regulatory landscape and achieve compliance on time. Not only did Volkswagen and SAP accomplish this together in just under two years, but they also made several important steps towards Volkswagen Group becoming an intelligent enterprise.
A prime example is the high level of automation in Volkswagen's hedge accounting process. This reduces the manual intervention required for hedging relationships, saving time and increasing efficiency. And by harmonizing multiple systems, Volkswagen has a single source of truth for its treasury. This is an important prerequisite in the journey to finance transformation – and it also support the group's intention of implementing SAP S/4HANA® in the future.
Thanks to the co-innovation, Volkswagen has achieved numerous operational benefits, too. For example, without any custom modifications to the treasury management system, IT operations and maintenance are simpler and less cost-intensive. The group's treasury is now even better prepared to adapt to future changes and adopt innovations as needed.
Overall, despite its large scale and complexity, the project ran smoothly thanks to excellent collaboration between everyone involved. The cutover for complete data conversion was completed on time, and of 40,000 financial instruments, only 11 operations required special attention. Volkswagen's feedback throughout the project was highly positive: Daily business is running without disruption and the group treasury has enjoyed smooth period-end closing.
Steering Toward the Future of Finance 
Now that Volkswagen Group has replaced its in-house developments with standard functionality, it is well placed to pursue its digital treasury strategy over the coming years. The co-innovation has provided a strong impetus to continue its transformation. An example is Volkswagen's roadmap for SAP S/4HANA. As part of this, the group will use the valuable experience gained from the recent project to optimize processes in several other areas, including cash management. SAP S/4HANA will provide the digital core for this evolving business.
Once SAP S/4HANA is in place, there will be additional possibilities to gain new powerful capabilities, for example by leveraging the cloud or innovations such as machine learning. Wherever the journey takes the Volkswagen Group, this project has laid the foundations for smarter treasury and risk management and has put the group in a better position to adapt to future changes.
https://erpnews.com/v2/wp-content/uploads/2019/01/car-maintenance-check-list-GHUJ9RX.jpg
200
268
katie
https://erpnews.com/v2/wp-content/uploads/2018/10/[email protected]
katie
2019-01-09 09:00:03
2019-01-10 13:50:37
Volkswagen: Driving Up Standards in Treasury Management through Co-Innovation with SAP