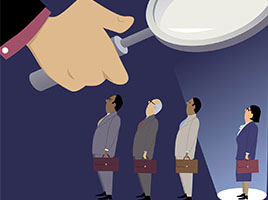 Vena Solutions, the fastest growing provider of cloud-based corporate performance management (CPM) software, today announced Revenue Performance Management (RPM), a new, industry-first solution designed for SaaS and subscription-based businesses to better allocate resources and align departments to maximize revenues, profitability and business growth.
"Vena's Revenue Performance Management provides companies with a unified understanding of what really drives their revenues, enabling them to act on the metrics that matter most for business growth," said Craig Schiff, president and CEO, BPM Partners. "The focus on all aspects of revenue growth and not just expense tracking makes RPM a potential game changer for organizations that haven't had access to this type of information before."
Vena's RPM solution provides executives with an integrated, deep look into KPIs and other data from across revenue-driving departments including sales, marketing, customer care and finance. Personalized RPM dashboards provide both top-level and drill-down views of insights from previously disparate sources – including customer relationship management (CRM), enterprise resource planning (ERP), web analytics, marketing automation, customer support and general ledger (GL) systems.
"Bringing together data from across the business, Vena's RPM software gives companies a clear understanding of the factors that drive (or get in the way of) optimal revenue growth," said Don Mal, CEO of Vena. "With this industry-first technology, we're not only helping companies redefine their core financial processes, but giving them new insights into the best way to grow their business. Where most financial software focuses on companies' expenses, RPM tells the untold story behind their top line."
By using data-driven business models, executives can use RPM to understand the potential impacts of almost any decision or investment on other departments and overall corporate objectives. Department-specific benefits and capabilities of RPM include:
Finance: Make every funding decision with confidence.
Draw on real-time data from sales, marketing, customer care and finance for top-level and deep-dive insights into the most important indicators of business growth.
Marketing: Maximize the impact of every dollar.
Integrate data from marketing automation, web analytics, CRM and other systems to measure the revenue impact of every campaign, channel and tactic.
Sales: Spend less on the chase and more on the close.
Combine CRM, marketing funnel, sales rep productivity and financial data for real-time visibility into existing pipelines and accurately forecast current and future sales.
Customer Care: Nurture the right customers for life.
Integrate disparate customer data, such as Net Promoter Scores (NPS), product usage, customer acquisition and support costs, to see the health, opportunities and risks facing every customer.
Pricing and Availability
Vena RPM is currently available in beta for select customers, with general availability planned for Q1 2018. The software is offered on an annual subscription basis, either as a standalone application or as part of one of Vena's Enterprise Suite packages. To join the beta program and for more information, contact Vena at https://venasolutions.com/try-vena/
https://erpnews.com/v2/wp-content/uploads/2017/12/Untitled-1-2-1.jpg
200
268
webmaster
https://erpnews.com/v2/wp-content/uploads/2018/10/[email protected]
webmaster
2017-12-15 00:00:00
2017-12-15 00:00:00
Vena Introduces Industry-First Revenue Performance Management Software for Smarter Business, Revenue Growth