According to Statista's report, the global inflation rate touched the mark of 8.75% in 2022. This is reported to be the highest annual increase since 1996. The major contributors to this increase are frequent economic crises. From Novel Coronavirus (COVID-19) to the recent global recession, the market is continuously hit by several setbacks, affecting people's daily lives significantly. It has been reported that individuals are living from paycheck to paycheck and hardly manage to save a few bucks. In such circumstances, effective personal finance management becomes a matter of urgency for many.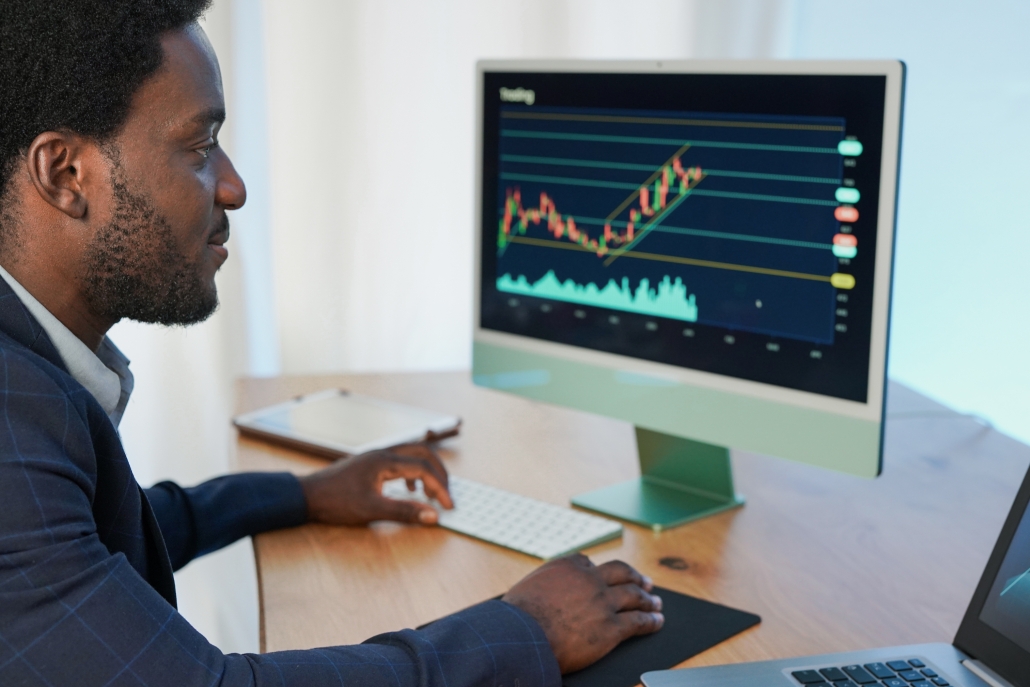 Do you also find yourself stuck in a similar situation? If so, you need not worry! Thanks to fintech (Financial Technology), money management has become easier, faster, and more secure. Below are a few ways in which you can effectively manage your finances, so let's cut to the chase.
Digital Banking Solutions
Not more than a few decades back, people had to visit banks or financial institutions to deposit cash, take home loans, inquire about balance, and much more. Now, thanks to digital banking solutions, you can complete all these (and many other) tasks anytime and anywhere.
As per the reports, the number of online banking users (globally) is estimated to reach 2551.8 (active users in millions) by 2024. The largest share in this growth is secured by the Asian market, especially the Singapore market.
It offers convenience, security, and transparency all in one place. Thus, it allows you to record every transaction, report wrong or delayed transactions, and plan your expenses accordingly.
One of the significant issues that individuals face when managing their finances is the budget breakdown. It is always wise to allocate your finances (salary and other) at the beginning of the month to cover expenses, make investments and plan for the future. Simply put, it offers a clear picture of your spending habits.
However, manually breaking down the budget is pretty complex. That's where budgeting apps come into the picture. These apps enable you to categorize your expenses, from groceries to dining out; thus, helping you save funds for investment.
It will further help you analyze your spending, highlight areas where you can lower your expenses, and make investment suggestions.
If you need a new loan, fintech makes the process of comparison easier than before. In the past, you would have to independently contact multiple banks and lenders to learn what they would provide you and to compare them. Fintech speeds up a procedure that could otherwise take a very long time.
Now, you can compare interest rates and loan durations of every country, no matter where you are. Take the best housing loan singapore, for example. You can use mortgage calculators and mortgage compassion tools to select the ideal option available for you. Accordingly, you can make an informative decision while saving time and energy.
These calculators can even break down the loan payment, interest rates, and LTV ratio of different home loans for you to streamline your savings and manage your finances wisely.
There are several ways that fintech enables you to automate your savings. BaseSome applications can automatically transfer income to your savings account based on your actions financial institutions also allow you to round up your purchases to the next dollar and save the excess money.
To help you set and achieve goals, several systems also evaluate your buying and income patterns. It calculates how much you can comfortably save. Whatever your money-saving aims might be, fintech is likely to help you get there.
Financial security has long been a significant concern, but the emergence of digital finances poses new problems. Although the widespread switch to digital services has numerous advantages, it also contributed to a 311% rise in identity fraud during 2019 and 2020. Thankfully, fintech also offers approaches to increasing digital payment security for regular people wishing to take control of their cash flow.
Fintech stays on top of security advances thanks to its focus on disruptive technology. These apps are constantly adjusting to new technological developments, including incorporating the most recent security improvements, because it's an essential part of how they remain competitive.
To Sum It All Up
In this digital day and era, managing your finances in real-time is the need of the hour. Especially if we take into consideration the frequent fluctuations that economies all across the globe are experiencing. So, it would be wise to leverage the above-stated fintech solutions as soon as possible and secure financial independence.
https://erpnews.com/v2/wp-content/uploads/2023/02/african-trader-working-at-home-indoor-and-studying-2021-10-28-00-31-57-utc-scaled.jpg
1707
2560
Pinar
https://erpnews.com/v2/wp-content/uploads/2018/10/[email protected]
Pinar
2023-02-17 22:05:45
2023-02-20 10:06:50
Using Fintech To Manage Your Personal Finance: A Comprehensive Guide