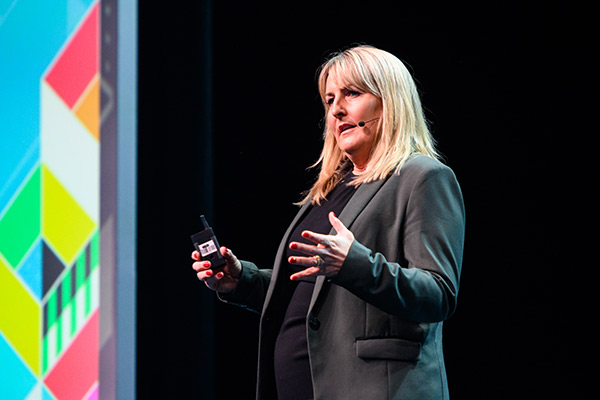 This interview with Nicky Tozer, Oracle NetSuite Vice President of EMEA sheds light on the company's growth across the region. Here, Nicky answers all your questions about NetSuite and what to look out for and prioritise in
your ERP selection process. We talk about how NetSuite's history continues to guide its future, and Nicky talks about forging a career in the ERP industry.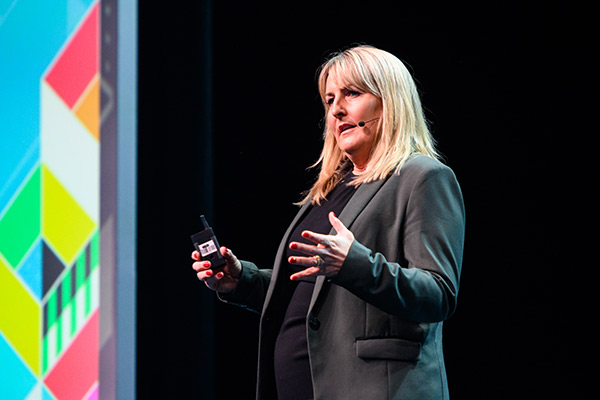 Can you introduce yourself to ERP News readers? How did your ERP journey begin, and have you achieved your career goal?
I'm the Vice President of EMEA at Oracle NetSuite, with more than two decades of experience working in both sales and leadership roles across the software and technology industry. My journey in ERP started when I took a temporary receptionist job, working hard to then join what was then the telemarketing team. Since then I have worked my way up the ladder to where I am now.
There are still many goals I'd like to achieve, but one milestone I'm proud of in my time at NetSuite is that we have successfully established operations in 15 countries across the EMEA region, with plenty more room for growth.
Another core focus of mine is diversity, something I've spoken about a lot. I'm committed to creating a diverse, skilled workforce within NetSuite that places equality at the heart of our hiring practice, such as with the graduate program we run.
Can you briefly evaluate today's ERP industry? How has the ERP industry evolved for the last decade?
10-20 years ago, there was a perception that only the large FTSE100 companies had the resources to run an ERP system. And often these were clunky, on-premise systems. But NetSuite's founder Evan Goldberg had a vision that meant putting the power of ERP into the hands of businesses of all shapes and sizes. Bringing ERP to the masses was most easily done by placing it in the cloud, or 'the web' as it was known in 1998. Cloud-based ERP was a radical concept for a lot of people at the time, and there was hesitancy about putting data onto the internet. But fast forward to 2019 and with the advent of the internet long behind us, using the cloud to run a business is second nature. So, in essence, cloud ERP is more accessible than ever thanks to wider trends in technology and Evan's vision has been realized.
ERP needs to keep up with these shifting market dynamics and continue to evolve into something everyone can take advantage of to give them the visibility, control, and agility they need to grow their business.
What awaits us in the future of the ERP industry? What are the innovations that companies should be prepared for?
From a NetSuite perspective, in the short term, we expect to see 'emerging' technologies like AI, machine learning, blockchain, and predictive analytics become more embedded in ERP. We think they will enable customers to rethink how they engage with their ERP system and help them operate more intuitively.
But we don't want customers to have to spend time and resources in understanding and deploying these new technologies. We believe the best use of these technologies is when they are seamless, transparent and naturally integrated into the platforms customers already use. People interact with their ERP system nearly every working day. That means it's important we make the transition from people using apps within their consumer lives, to people using apps within a business environment, as seamless and convenient as possible.
Today, when it comes to ERP software, companies have many alternatives compared to the past.  How should companies choose the right ERP software? What criteria should be taken into account to find the best solution?
Growth – every organization wants it. They want more revenue, more customers, more impact. But it's challenging and can be overwhelming and unpredictable.
The best advice I can give is – decide what you want to achieve and where you want to go as a business. For example, an organization wanting to launch new products or services, or expand into new markets internationally, will have specific requirements for selecting an ERP system. You also need to decide what operational processes you want to improve both now and in the future too. Anticipating change and how it will affect your ERP requirements in the medium to long term are also important criteria when considering solutions.
We want to help our customers unlock growth. Every business has a destination, a true north. We want to help them achieve their vision with one system, in the cloud, that ties everything together. We want to partner with organizations to help deliver order out of the chaos that can come with running a business.
Lastly, consider that software deployments don't need to be earth-shattering or complicated. Rather, it should be a case of being pragmatic about moving beyond tools like Excel to centralized business systems. Even with a small change in maturity like that, the results can be huge.
Among these alternatives, Oracle NetSuite is always one of the prominent names. What are the main features that make Oracle NetSuite one of the industry leaders for many years?
It comes back to NetSuite being the first cloud software company and the first to provide a single integrated system for running your business in the cloud. NetSuite has grown because it has always stayed true to that vision for 20 years. We've always been focused on the customer. We have 18,000 of them and have the heritage and expertise that businesses are looking for.
But what makes us truly special is that we are constantly learning and evolving. We also have a hugely beneficial relationship with Oracle following the acquisition of NetSuite in 2016. As a global business unit, with Oracle's investment in us, we've been able to expand internationally, develop our products faster, and employ more people, and our customers are benefitting greatly from that.
Oracle NetSuite has accelerated its growth in EMEA in recent years. What crucial steps have you taken to stay ahead in the competitive race? What are your business strategies for 2020?
We work with many fast-growing organizations that are facing significant challenges driving their businesses forward. They're going global and getting more complex faster than ever before, but often with fewer resources – which makes a cloud-based solution like ours a perfect platform.
This need means we've experienced significant growth across EMEA. We've made a big investment to ensure we have the right resources on the ground to support our customers in these regions. It's not just salespeople – we've also got marketing, solutions consultants, implementation consultants, and customer support. We're very conscious of expanding our localisations and investing in the right people to help customers in a way that accounts for the nuances of domestic markets.
We're also continually investing in our platform to bring richer functionality, to make it more flexible, more verticalized and more suitable for each individual customer. With Oracle's support and R&D resources, we have the backing to make our platform even better. We will continue to develop and offer more useful features to our customers – from enhanced data analytics and tax functionality to improving how NetSuite integrates with other applications used by our customers.
A great example of this is SuiteSuccess. We've learned a lot from the 18,000+ implementations of NetSuite, and we want customers to benefit from our wisdom. SuiteSuccess effectively delivers a pre-configured version of NetSuite with leading practices, KPIs and dashboards specific to the size of the organization or industry built in. In doing so, customers can be on-boarded and benefitting from NetSuite even quicker, with best practices specific to their size and industry.
We recently announced our move to Oracle Cloud Infrastructure, Oracle's Gen 2 Cloud Infrastructure, where we're already live in the EMEA region in London and Frankfurt with more to follow. It blends the advantages of the public cloud with the control and predictability of on-premise infrastructure to deliver high performance and high availability. Oracle Cloud Infrastructure also provides a path to the Oracle Autonomous Database, to deliver self-tuning, self-patching, secure database-as-a-service. This is how we are leveling up NetSuite so the tens of thousands of businesses we work with can level up theirs using the enhanced performance and emerging technologies we talked about earlier.
In today's competitive environment digital transformation is a must, Hybrid ERP is a different option for companies. What do you think about this?
Digital transformation is certainly the buzzword that has dominated a lot of headlines. We prefer to think of it this way – customers don't buy digital transformation; they buy a solution to solve a set of business challenges that help them progress and operate more effectively.
Many of our customers are simply looking for the right tools to solve human challenges such as how to hire a great team or how to grow the bottom line. Business is digital now and has been for many years. We've only ever been a cloud company, so this comes naturally to us.
What are your views on the current position of women in the business world? Is there a disadvantage of being a woman in the ERP industry?
There's still room for improvement, but it is encouraging to see more and more women step in senior leadership roles across a range of industries. It's a legacy issue that needs to catch up. I've always viewed it this way – I never saw being a woman as a disadvantage and we need to try and shift this mindset with more women in leadership roles in the technology industry. One tip I always like to give young women starting out is to view themselves as a person in business, not a woman in business. Getting to the top of any organization means working hard, rather than gender being a contributing factor to successes or failures.
What are your recommendations to women planning a career in the ERP industry?
Like any career path, you – and only you – will be the person responsible for your success. Getting ahead in the technology industry as a woman may have traditionally been difficult, but it fundamentally comes down to being better than the person next to you, regardless of gender.
I benefitted from mentorship from both men and women early on in my career. If you are starting out in a career in ERP, make sure you make the most out of any diversity programs and informal mentoring schemes available to you. You will be amazed at how many senior people in the business will be willing to help you on your journey.
https://erpnews.com/v2/wp-content/uploads/2019/10/oracle-netsuite.jpg
400
600
katie
https://erpnews.com/v2/wp-content/uploads/2018/10/[email protected]
katie
2019-10-15 08:11:22
2019-10-15 08:11:23
Unlock Your Growth with Oracle Netsuite