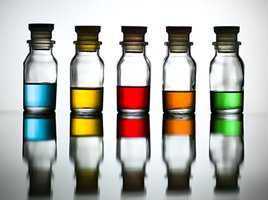 We tapped Nucleus Research's 2018 ERP Technology Value Matrix for a Top 5 ERP platforms review, with prices from vendors
Enterprise Resource Planning (ERP) software is the unglamorous linchpin of most business processes, tying together sales, marketing, finance, planning, inventory, and HR. The best ERP software tools deliver real intelligence to back office processes, and, as cloud offerings mature, vendors are increasingly take real advantage of the flexibility and scalability of cloud platforms to add sophisticated new function.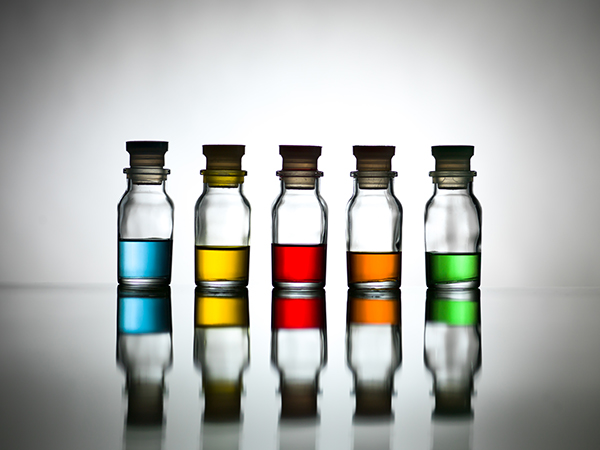 The Best ERP Software Tools
Here is how Nucleus Research ranks the best ERP software vendors in its 2018 ERP Technology Value Matrix, published this week. (Graphic above courtesy of Acumatica). Prices vary significantly according to enterprise requirements, and whether you choose an SaaS, private cloud subscription or the Private Perpetual License with an annual "maintenance" fee that some providers offer.
1: Acumatica
Nucleus says: "The vendor continues to lead the way in usability. With triple-digit growth, Acumatica has aggressively expanded its partner ecosystem to meet the needs of a diverse customer base, adding over 60 new value-added resellers in the last year.
"High usability and flexibility are at the center of Acumatica's development philosophy and the vendor is looking to automate processes that it already delivers, such as with multi-entity accounting when making payments to multiple locations."
Acumatica says: "We believe Acumatica provides the best price/value, performance, functionality, and ease of use of any ERP system available for small- and medium-sized businesses. All the products listed here will charge you for every user you add to their system. Acumatica does not. Period."
2: Deltek
Nucleus says: "Deltek's development team has continued to produce a stream of improvements to its existing solutions.
"On the innovation front, Deltek has invested in several technologies that customers are using today, including mobile functionality with Deltek Touch, integrated social capabilities that reduce the need for email, and data and key performance indicator (KPI) visualizations and dashboards that provide visibility across organizational silos."
Deltek says: "With Deltek ERP, you can develop new business with a clear overview of your pipeline, scope new projects accurately and control finances with multi-company and multi-currency project accounting and full general ledger; 93% of Deltek clients experience a positive ROI from their deployment."
3: Infor CloudSuite
Nucleus says: "Infor offers its products as SaaS, hybrid deployment, or on premises, with the ability to scale up to serve global enterprises operating on multi- or single-tenant instances.  Infor delivers an end-to-end solution suite with the flexibility for extensibility to cover the last-mile functionality that customers require."
"After acquiring a leading analytics and business intelligence vendor in Birst, Infor is inserting the capabilities into its technology stack as a BI platform in order to remove many of the data siloes that enterprise customers have. Infor delivers a suite of technologies [and] is pushing forward AI with its digital assistant technology."
Infor says: "We offer industry-specific cloud software suites for businesses of all sizes—securely hosted through Amazon Web Services to quickly scale your company, without you having to worry about hosting or management. [Using Infor CloudSuite] Ferrari consolidated 59 legacy systems and streamlined its supply chain and manufacturing processes, successfully achieving lean inventory."
4: Microsoft Dynamics 365
Nucleus says: "In its Spring 2018 release, Microsoft provided improvements in analytics, data integration, extensibility and customization, supply chain optimization, and compliance. Microsoft's value proposition stems in part from the integrations it provides with other products in its ecosystem, including field service, project service automation, retail, sales, talent, and customer service."
"Imbuing its applications with intelligent technologies such as AI has been a theme for Microsoft in recent releases, as the vendor seeks to improve efficiency and productivity by having the system make intelligent recommendations."
Microsoft says: "Users can minimise operational costs across business geographies with financial process automation, encumbrance, budget planning, budget control, and three-way matching" and use "intelligent automation, task prioritization, and integration with Office 365 applications for superior business outcomes."
5:  Oracle ERP Cloud
Nucleus said: "Oracle addresses all parts of the enterprise, covering financials, accounting, project financial management, revenue management, project management, procurement, analytics, supply chain, and risk management."
"One of Oracle's goals is to develop adaptive intelligent applications that are purpose-built and deliver value out-of-the-box. The intelligent applications, which have reinforced learning algorithms tuned to specific tasks, are designed to increase the amount of automation and agility customers have with capabilities such as workflow automation, continuous financial close processing, and automated compliance."
Oracle said: "Oracle Cloud applications excel at pulling important data together from a wide range of sources, and helping your decision-makers make sense of it all, using an intuitive analytics dashboard."
https://erpnews.com/v2/wp-content/uploads/2018/09/Top-ERP-vendors-268-1.jpg
200
268
webmaster
https://erpnews.com/v2/wp-content/uploads/2018/10/[email protected]
webmaster
2018-09-20 00:00:00
2018-11-14 14:07:31
The Top 5 ERP Software Tools