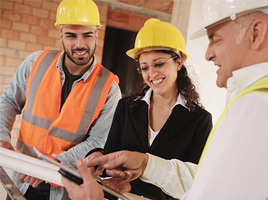 Taking risks in business is sometimes necessary and even beneficial—when they pay off. Relying on legacy construction accounting systems is not one of those risks. In our first post of a three-part series on Acumatica Construction Edition, see how modern, mobile construction accounting software can put your competition on notice.
New and updated construction accounting software—such as Acumatica Construction Edition—is essential if you want to stay ahead of your competitors, generate solid revenues, and keep your customers coming back for more. But what does that mean if you have older technology?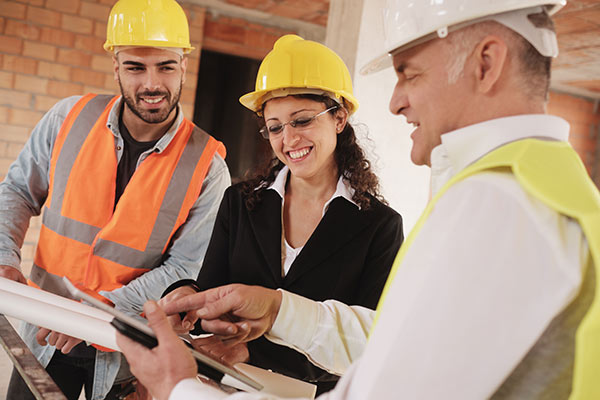 The risks of outdated technology
Most construction accounting systems were developed in the 1990s and now struggle to keep pace with the way construction businesses are evolving. Still, you may be comfortable with your current system and don't see the need for change. If so, you may want to consider the risks you're taking using outdated technology.
Here are the three risks we think top the list.
1. Limiting your field team's capabilities
You rely on your teams in the field to work efficiently and effectively. However, they may be using a wide range of apps that don't talk to each other. For example, accounting and construction systems will only talk to each other by way of custom integrations that are cumbersome and expensive to maintain. Even in the best of scenarios, most business data will be difficult to access from the field.
2. Adding unnecessary cost and frustration
Outdated systems may use virtual private networks (VPNs) or Citrix to give field teams remote access to key project cost data. Unfortunately, these technologies come at an added cost. Additionally, they often provide access to the entire software when the field team only needs to see what is relevant to them, making it cumbersome and frustrating for the field team.
3. Producing dissatisfied subcontractors
Sticking with your legacy system can lead to inefficient processes and hold back the entire organization. For example, review and approvals of subcontractor invoices between the office and the field can be slow. This is frustrating for the subcontractor and could reflect poorly on your business, especially in times when it's hard to find great subcontractors. You want to keep those you have happy.
The benefits of choosing modern, mobile cloud software
There's clearly a need for construction companies to invest in construction accounting software that can deliver information on demand—anywhere—and keep pace with the changing needs of their ever-evolving industry.
Here are the advantages:
With true cloud construction accounting software, you avoid paying for computer servers and hardware maintenance. Acumatica offers a true cloud option where you have the computing resources you need—and it's easy to get more when you need it.
Software updates are automatically handled. There's no need to spend your company's staff time making updates to the application software and operating system. These are handled quickly by trained IT professionals.
Anytime, anywhere access means no matter where you are, data entered through one device is seen and reported throughout the organization.
True cloud construction accounting software a must
With modern, mobile, and true construction accounting software, your field team members can instantly and seamlessly connect with your office. They can access customer information, check on compliance, and more whenever they need it and from wherever they are, and they'll have confidence that the whole team is on the same page with a "single source of the truth."
As you consider updating your legacy system, it's important that you distinguish between true and fake cloud options. Fake options exist. Their goal is to confuse you with their solutions, which have been adapted and hosted on the internet but don't provide full integration capabilities. True options, like Acumatica Construction Edition with Acumatica's Project Accounting suite, give you and your team an end-to-end construction solution that was purpose-built for the cloud, providing the KPI managementyou need to measure business performance, and so much more.
We're excited to showcase Acumatica Construction Edition at the upcoming NAHB International Builders' Show (February 19-21) in Las Vegas. This is the perfect opportunity for you to see comprehensive construction accounting software—with features covering accounting, project management, field management, CRM, and a construction mobile app—in action and learn what it can do for your organization.
Our team is also available to answer any questions or to provide a demonstration. Contact us today, and stay tuned for our next post in the series on how cloud construction software can transform your business.
Get 2019 ERP Pricing: 45 different ERP systems profiled including Epicor, Microsoft, SAP and more. Click to download your free guide.
https://erpnews.com/v2/wp-content/uploads/2019/02/construction-accounting-268.jpg
200
268
katie
https://erpnews.com/v2/wp-content/uploads/2018/10/[email protected]
katie
2019-02-12 12:30:48
2019-02-27 07:09:47
Staying Ahead of the Competition? Outdated Construction Accounting Software Isn't Worth the Risk