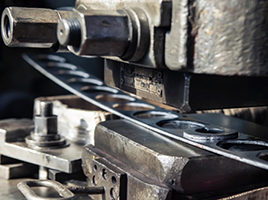 Lowering costs and increasing efficiency is the underlying imperative for manufacturing companies across the globe. And as economic landscapes shift and the supply chain has grown more complex, new technology has evolved to meet these challenges. Cloud ERP purpose-built for manufacturing automates production, gathers real-time data about the business, and lowers operating costs—while setting your company up for growth.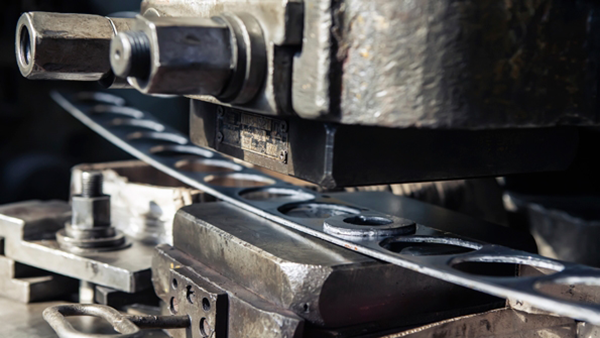 While other manufacturers worry about security, availability, or data accessibility, those who have embraced the cloud have not only seen that these are non-issues but also have put their companies in a better position to grow.
1. Lowering Total Cost of Ownership (TCO)
Quatro Composites, a component manufacturer for the aerospace, medical, and industrial markets, needed to consolidate its disparate business systems that presented major challenges to its growth. The company also wanted to avoid a significant up-front investment. Going with a manufacturing cloud ERP provided the scalability the company needed while lowering TCO over 10 years. Now Quatro is in a much better position to continue its steady growth of 25 to 50 percent year-over-year.
2. Increasing Operational Efficiency
Bhar, Inc. (now Sanko Gosei Technologies), manufacturer of large tonnage injection molding for the automotive industry, automated many of its manual processes with a manufacturing cloud ERP. After implementing the system in 120 days, the company noticed a 30 percent increase in efficiency, resulting in reduced overall costs and an increase in customer satisfaction. Management attributes this to the fact that the company now has a single point of data entry and a user interface that demands correct input.
3. Improving Product Cost
Avon Gear Company, precision-machined components and subassemblies manufacturer for heavy industrial equipment, was searching for an ERP systemthat integrated information across its entire business. The company went with a manufacturing cloud ERP to track and record production activities, inventory status changes, receiving, shipping, and other data from its plant floor. Now the company can generate in-depth information for more accurate costing analysis—as a result, Avon Gear has improved inventory accuracy and sustained an average 20 percent growth annually.
4. Reducing Scrap and Inventory on Hand
Ralco Industries is an automotive manufacturer and supplier specializing in precision-welded assemblies and prototyping. The innovator turned to cloud ERP to address business problems—and along the way, it saved some money. Previously, inventory inaccuracy and the use of multiple disconnected systems led to inefficient planning, quality problems, high expediting costs, and wasted time. Moving to a single, connected cloud ERP software solution enabled Ralco to reduce inventory on hand by 15 percent, drive scrap down by more than 60 percent, reduce premium freight costs by more than 20 percent, and save nearly $100 per purchase order processed.
5. Shifting IT Resources to Value-Added Activities
Jagemann Stamping Company (JSC), a full-service metal fabricator, replaced its "patched-together" business systems with cloud ERP. Maintained at off-premise data centers, JSC needs to supply only basic Internet connections and inexpensive PCs for its system users. As a result, the company saved nearly 15 percent in IT maintenance and energy consumption costs. Because the company no longer needs to oversee system maintenance internally, it has been able to redeploy over half of its IT staff to value-added activities. These include continuous improvement projects that have identified more than $200,000 of savings for the company.
6. Becoming Lean While Improving Quality
Wolverine Advanced Materials, a manufacturer of customized technologies for automotive braking systems, realized that its manual-based processes were not sustainable—especially when it came to accommodating rapid growth. The company went with cloud ERP to scale and adopt lean manufacturing, enabling it to accurately determine cost and profitability by part. Cloud ERP allows the employees on its plant floor to see all customer orders and efficiently group them by material for scheduling purposes. This has enabled Wolverine to improve productivity and reduce costs. In fact, overtime is down by 60 percent and first-pass quality has improved by 15 to 20 percent.
Author: Plex
https://erpnews.com/v2/wp-content/uploads/2016/11/cloud_erp_200-1.png
200
268
webmaster
https://erpnews.com/v2/wp-content/uploads/2018/10/[email protected]
webmaster
2016-11-01 00:00:00
2018-11-14 14:12:17
6 Manufacturers Use Cloud ERP to Cut Costs—and Position Their Companies for Growth