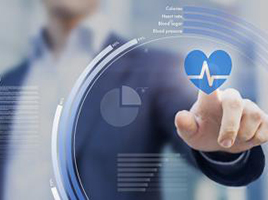 NYC Health + Hospitals plans to implement an enterprise resource planning (ERP) system to digitize business operations while saving the system $65 million.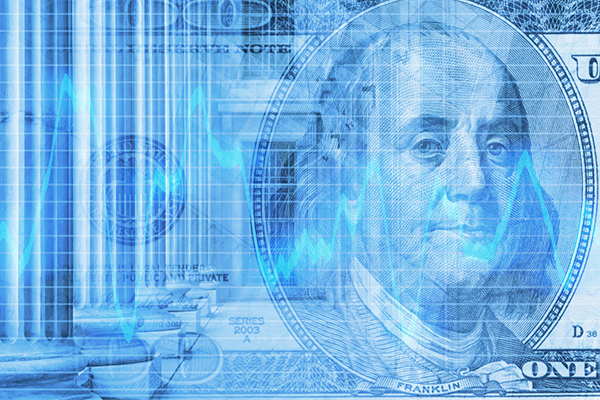 August 08, 2017 – From payroll and workload management to orders and purchasing, health systems manage a myriad of back-end business operations, using a combination of automated systems as well as manual processes associated with each function.
The web of disparate systems and processes may leave health systems struggling to evaluate their financial performance in a timely manner. However, NYC Health + Hospitals recently announced its solution to inefficient business operations.
The largest municipal health system in the country will eliminate manual processes and standardize healthcare supply chain management, payroll, time-keeping, budget, and a slew of other business functions by installing a common PeopleSoft enterprise resource planning (ERP) solution across its 11 hospitals.
"Financial performance overall will improve because we are going to get all of the financial data into one central system, allowing us to get reports in a much timelier manner," he said. "It will be a click of a button to get reports, such as payer information or revenue-generated costs associated with services, whereas today it takes quite a few people to cobble data together from four different systems to get that same information."
After EHR Adoption, Revenue Cycle Technology Modernization Begins
Like many other health systems and hospitals, NYC Health + Hospitals relies on four separate systems to manage several business operations.
An ERP tool will replace the four systems and allow the health system to access an integrated view of back-end business processes, including payroll, orders and purchasing, workload forecasting and management, customer services, and accounting.
While ERP solutions are not a new product in the healthcare industry, adoption is low among hospitals. Only 27 percent of hospitals have implemented an ERP solution, according to recent data from Definitive Healthcare.
Instead, hospitals and health systems are opting to use a combination of revenue cycle and business intelligence tools for business operations, with an average of 3.3 implementations per care site.
But using a combination of systems to gather and analyze performance data prevented NYC Health + Hospitals from getting a good handle on financial reports, Guido explained.
Preparing the Healthcare Revenue Cycle for Value-Based Care
"The new ERP system will provide detailed profit and loss reports (P&Ls) in almost real-time, giving us the ability to compare departmental P&Ls from a granular level using revenue, cost, and payer and billing from a single system throughout NYC Health + Hospitals," he stated.
The ERP solution will also eliminate several manual approval processes currently in place at the health system.
"It will be a click of a button to get reports…whereas today it takes quite a few people to cobble data together from four different systems to get that same information."
"Most of our procurements were done by paper with manual approvals," he elaborated. "This system actually streamlines that process electronically. Our payroll and time capture system is done on paper timesheets right now, and that's for every one of our resources throughout our enterprise. What the ERP system does is eliminate all of that manual process from a time capture standpoint and put it in electronically."
"Our business processes really needed to be strengthened and with the ERP system, it actually has the controls in the system itself for approval processes and budget control," he continued. "It allows us to put controls in place from an operational standpoint."
How Business Intelligence, CDI Focus Sharpens Revenue Cycle
With ERP implementation, Guido not only expects the health system to gain clearer insight into its financial performance, but increase efficiencies in healthcare supply chain management processes.
Each department within the health system manages their own budget and with the ERP solution, all controls and approvals for budget operation will be electronic. Ordering and purchasing will also become streamlined with online ordering through the solution.
With healthcare supply chain management data in one system, each department should be able to conveniently access inventory information. Through the ERP system, when inventory is delivered, it will automatically be scanned and inventory data will be tied to the appropriate requisitioner and budget.
To complement healthcare supply chain efficiencies in the ERP tool, NYC Health + Hospitals also plans to implement an automated inventory management system.
"From an inventory management standpoint, we will install something called a 'Blue Bin' over the life of this project that actually allows us to do inventory management on a much more effective scale," Guido remarked. "Instead of doing manual inventory, the 'Blue Bin' system will allow us to keep track based on weight for certain products, and will allow us to reorder when products are needed, instead of having a large supply of inventory."
The ERP implementation project should also allow the health system to better connect clinical care with the revenue it generates, he added.
"The ERP system is a central repository for all incoming information," he said. "If you look at clinical documentation and ICD-10 or how we code the clinical services, we could now start matching that with the revenue coming in, based on the services, and manage that piece much more effectively."
In total, NYC Health + Hospital leaders expect the solution to save $65 million over the next five years as the health system realizes business operation efficiencies and avoids expenses related to running four separate systems.
"Standardizing processes across our system from a revenue cycle standpoint is critical."
To implement the new system, NYC Health + Hospitals plans to gradually install the ERP tool across its hospitals, starting with two facilities in July 2017.
"We started deploying in NYC Health + Hospitals/Queens and NYC Health + Hospitals/Lincoln," Guido explained. "Those are the first two facilities where we implemented supply chain changes because of their capabilities from a technical standpoint using in-health scanners and things like that. Their maturity in this supply chain work also was a determining factor for us."
"Every two months, two additional acute care facilities plus their clinics will go live with the solution," he added.
By using a phased-in approach to ERP implementation, the health system aims to avoid potential disruptions that could threaten patient care as well as financial performance.
"We are being truly aggressive with it, but obviously we want them to do it in an approach that is not disruptive to the whole environment, and in a controlled manner," he stated. "The two facilities allow us to manage it, make sure we train everyone on the system and make sure we have support during those go-lives."
Ensuring each facility has access to appropriate support during the implementation process is also key to preventing clinical and financial issues. To boost support, the health system chose certain staff to become experts with the tool.
"We took some of the people within the facilities and made them what we call 'super-users,'" he stated. "They had much more intense training than everyone else. Each one of the facilities, based on the function, has two or three super-users, and we have support at each of the facilities for three weeks before and three weeks after go-live, just to make sure everyone is comfortable with the system before we move the support to the next facility."
With the additional support, NYC Health + Hospitals anticipates the ERP implementation project to finish in the summer of 2018, right around the scheduled launch date of another digital transformation initiative. The health system is currently in the process of installing a healthcare revenue cycle management solution from Epic Systems.
"We are the largest public healthcare system in the nation and we really need to manage our revenue cycle in a much more effective manner."
"The Epic revenue cycle project just got approved in May and was approved by the health system's board of directors," Guido said. "Right now, we are going through what I'll call our discovery phase, as well as starting to get some of the critical components built out within Epic."
Like the ERP tool, the health system intends for the revenue cycle management application to bring business operations into the digital era.
"It will allow us to eliminate a lot of the manual processes that we have in place right now—part of our digital transformation," he stated. "We are the largest public healthcare system in the nation and we really need to manage our revenue cycle in a much more effective manner."
The revenue cycle management system will also allow the health system to standardize business practices across its 11 hospitals and over 70 community-based facilities.
"Standardizing processes across our system from a revenue cycle standpoint is critical," he continued. "Having an integrated system from a clinical and financial standpoint, will allow us to streamline our business processes for both clinical and revenue cycle considerations."
The Epic revenue cycle management system is slated to save NYC Health + Hospitals up to $142 million based on 2016 patient volume. Leaders also expect the system to advance clinical documentation, reduce claim denials, and speed up claims reimbursement times.
Similar to ERP's gradual implementation plan, the health system will invest $289 million over the next five years to implement the Epic solution. Leaders anticipate the system to launch by the fourth quarter of 2018. Although, the project is not slated to be completely finished until the end of 2020.
Guido remarked that the ERP and Epic revenue cycle management systems should be able to communicate data. As part of its digital transformation, the health system intends for all its business and clinical tools to provide an integrated view into both the clinical and revenue cycle aspects of the system.
NYC Health + Hospital's digital transformation may have started over a year and a half ago with an Epic EHR system launch, but the health system's recent focus has been on automating its revenue cycle management and financial functions.
While the health system plans to continue to strengthen its business operations using technology, Guido stated that its next target will be to align the system with value-based purchasing.
"We want to look at value-based purchasing and how we actually tie the financials into that, along with the payers," he stated. "Those will be some of the tools we will be implementing next."
https://erpnews.com/v2/wp-content/uploads/2017/08/268x-200-1.jpg
200
268
webmaster
https://erpnews.com/v2/wp-content/uploads/2018/10/[email protected]
webmaster
2017-08-10 00:00:00
2018-11-14 14:10:40
NYC Health's ERP System to Bring Business Ops to Digital Age