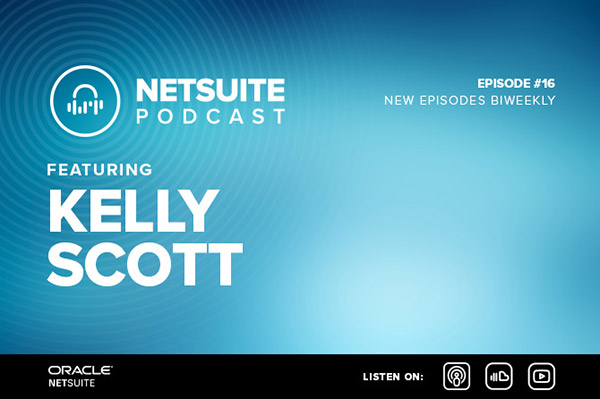 If you are searching for how to be a successful retailer in today's digital world, these podcasts can help you to find your way;
Between the popularity of shopping on Amazon, an evolving consumer (thanks, millennials!) and a changing definition of what it means to be a retailer, businesses in the retail space are faced with a plethora of challenges right from the start.
But that doesn't mean starting a retail company is impossible.
Cue Kelly Scott: One of Oracle NetSuite's Product Marketing Managers who joins this episode of "The NetSuite Podcast" to break down what it really takes to succeed in the retail industry today.
Scott dives into the challenges she's seeing retailers face right now as well as those she predicts will hit in the future, revealing that one of the core solutions to all of these challenges is a personalized and customized experience for the consumer.
"I think the biggest challenge of every retailer, no matter what you do is [continuing] to up the experience for the ever-changing consumer," she says, adding that some kind of unique experience "is what every retailer will have to do to survive in this day and age."
She also dives into ways brick-and-mortar stores should be adapting to the evolving market, noting the importance of blending a physical experience in a digital world and providing some great, real-life examples of companies that are doing just that. And no, she does not think brick-and-mortar stores are "dying." (Save your condolences).
Scott discusses everything from social media influencers and the effect they've had on millennials' discretionary income to the daunting question about whether Amazon is a friend or foe.
ERP Pricing: Get 2019 pricing on 45 different ERP systems. Click to download your free guide.
https://erpnews.com/v2/wp-content/uploads/2019/03/digital-world.jpg
399
600
katie
https://erpnews.com/v2/wp-content/uploads/2018/10/[email protected]
katie
2019-03-07 09:44:00
2019-03-07 10:02:04
Netsuite: A Retailer's Survival Guide in This Digital World Filled with Instant Gratification