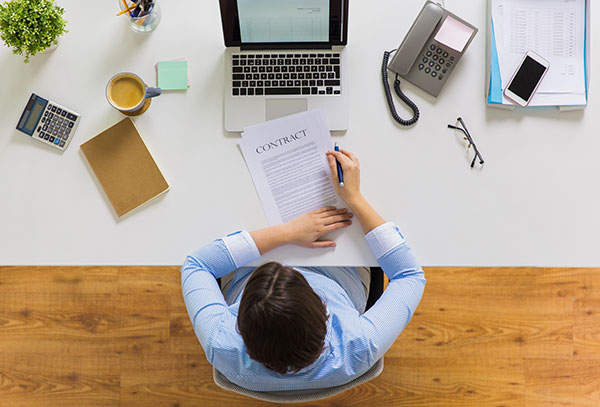 In this interview, Colin Earl, the CEO of Agiloft, spoke exclusively about Contract Management which is one of the fastest developing areas in the software industry. As the global leader of contract and commerce lifecycle management (CCLM) software that provides enormous advantages to companies, he mentioned that Agiloft is the only vendor with the confidence to provide an unconditional satisfaction guarantee. He also evaluated not only the present but also the future of the sector.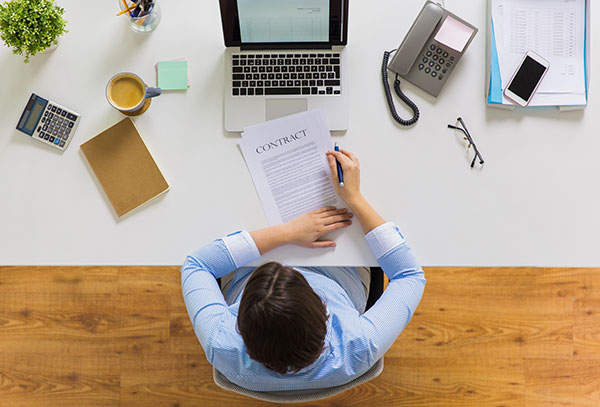 Could you tell us about your company and its unique services in detail?
Agiloft empowers businesses to easily manage the complete contract lifecycle while also extending to adjacent commercial processes, putting contracts at the core of all commercial activity. Agiloft is designed to map any business process, from the simplest to most complex, without programming. Our out-of-the-box contract and commerce lifecycle management (CCLM) software allows companies to customize the solution with tailored templates, workflows, custom fields, and rules, as well as fully integrate a contract lifecycle management (CLM) strategy with other business processes like customer support, CRM, ERP, ITSM, and more.
Would you evaluate your sector in general terms?
Contract management is one of the fastest-growing spaces in the software industry. Gartner estimates that currently, only 15% of organizations have an enterprise CLM system but, by 2023, 90% of organizations will have implemented CLM. That is due to a general trend towards digitization, but mostly because the technology has matured to a point that there is a strong ROI case for CCLM.
Contract management software no longer means just a stand-alone data repository, and it is evolving faster every year thanks to new technologies like no-code platforms, AI, and machine learning. In the most advanced CLM systems, AI-based intelligent OCR automatically imports contract data into systems, even from scanned documents. Coupled with risk scoring powered by machine learning, the entire process from contract creation to execution is now happening faster than ever before. Standard CLM features like one-click contract creation, e-signature, and flexible approval workflows all play a critical part in streamlining contract processes, and AI is adding additional value.
What distinguishes Agiloft from its competitors? Why should companies choose Agiloft?
As the global leader in CCLM, Agiloft is the only vendor with the confidence to provide an unconditional satisfaction guarantee that covers the software and consulting services.
Agiloft's no-code platform for CCLM helps organizations ensure regulatory compliance, drive long-term revenue growth, maintain cost discipline, and minimize risk by managing and integrating the commercial processes that surround contracts. It also makes light work of automating processes that are too complex for competing vendors.
With Agiloft's holistic CCLM system, customers can monitor, analyse, and ultimately optimize the value flowing between internal commercial processes as well as from external sources such as suppliers. Agiloft CCLM also reduces security and compliance risk by bringing contracts and other sensitive data into one secure system. Agiloft's no-code platform enables CCLM because it allows the system to seamlessly adapt to each company's internal processes and integrate enterprise data in a way that is highly flexible, secure, and fully auditable.
In addition to the above, customers choose Agiloft because of our company-wide focus on customer success. To that point, Agiloft was recently recognized as a value leader and customer leader in Spend Matters' Q3 2019 Contract Lifecycle Management SolutionMap and also earned the 2019 Excellence in Customer Service Award from Business Intelligence Group.
What is CCLM and how can organizations create value with Contract and Commerce Management?
CCLM is an emerging contract-centric methodology that extends well beyond traditional contract lifecycle management. Using contracts as its core system of record, CCLM integrates the full scope of internal and external commercial systems to enhance security and compliance while driving enterprise-wide value creation. By bringing contract-adjacent processes (vendor management, buy/sell-side operations, CRM, ERP, and even IT service management) into the orbit of CCLM, organizations can not only monitor contract obligations and performance across departments, they are also empowered with enterprise-wide commercial data that informs future decisions regarding costs, suppliers, customers, and internal processes.
Digital transformation has affected every sector. Can we say that digital contracts make things easier?
Yes. Digital contracts definitely make things easier by automating basic tasks like renewal notifications, one-click approvals, e-signatures, and other mundane tasks that no longer need to be done by a contract administrator. However, today's CCLM automates much more than basic tasks, including document assembly using a dynamic clause library, full auditability, and documentation, as well as a range of capabilities enabled through intelligent OCR and AI-based metadata extraction. For example, AI can analyze counterparty contracts, pulling out clauses and showing you which are different from your standard clauses. Agiloft's built-in AI tool can also take this a step further to assign a risk level to the incoming contracts based on the users' defined risk level formula.
Contract Management is a process with many risks. The most important of these risks is undoubtedly data security. What kind of services does Agiloft offer to its customers about data security?
U.S. government agencies and Fortune 100 corporations depend on Agiloft to keep their data safe. We employ a multi-layered security policy to provide military-grade security for our customers, and Agiloft recently earned SOC 2 security certification, confirming our commitment to ensuring customer data is fully protected.
The Agiloft platform provides precise access control at the record and field level, all managed by granual user and group permissions. Agiloft implements security best practices such as encrypting passwords using the SHA-2 one-way hash function and protecting all communications with TLS encryption. Login sessions automatically expire and terminate after a period of inactivity. The net result is secure access, reliable performance, and full compliance with privacy standards such as HIPAA.
Where do you see your company in the global competition? What are your business strategies for 2020?
Spend Matters SolutionMap has repeatedly ranked Agiloft its customer leader for CLM software, and that's where we see Agiloft in the contract management space. Because of our configurable no-code platform and award-winning implementation team, we lead the industry in customer satisfaction and can provide custom-tailored solutions at a fraction of the time and cost of competing vendors. And if customers request a change it often only takes a few mouse clicks. This also allows us to easily extend the CCLM solution to include the most essential commercial processes that surround your contract lifecycle.
As we head into 2020, Agiloft will continue to provide CCLM solutions that unite complex organizational processes, putting contracts at the core of all commercial activity and giving businesses more insight into these documents and the relationships they represent.
Additionally, Agiloft will continue rolling out our AI Core, working with customers to integrate both our out-of-the-box AI capabilities as well as tools created with our open AI engine, which allows customers to integrate any AI model from Google TensorFlow or SageMaker to automate workflows and data analysis. We are excited to see what AI applications our customers create and how we can share those new applications with our clients. It is an exciting time at Agiloft, and 2020 will be another monumental year for the company.
https://erpnews.com/v2/wp-content/uploads/2019/12/Agiloft.jpg
407
600
katie
https://erpnews.com/v2/wp-content/uploads/2018/10/[email protected]
katie
2019-12-18 09:10:55
2019-12-18 09:10:55
Interview with Colin Earl,the Founder and CEO of Agiloft