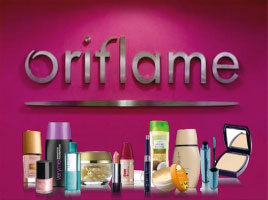 Oriflame is a very fast-moving company working in three to four-week business cycles providing thousands of products to millions of consumers around the globe. So business agility is key to continued success. IFS Applications is helping Oriflame remain agile and meet whatever challenges its markets present.
Oriflame is a beauty company with direct sales through a network of 3.5 million consultants, who then sell to their end consumers. It is truly a global company operating in 60 countries around the world, including countries in Central and Eastern Europe, in countries of the CIS, in South-East Asia and in the western part of Latin America. All of Oriflame's products are developed, and to a large extent manufactured, in-house, and it has its own R&D and marketing departments.
Introducing around 300 new products every year and having to align product lines with regional preferences, Oriflame needs to be constantly innovative to maintain interest and sales momentum.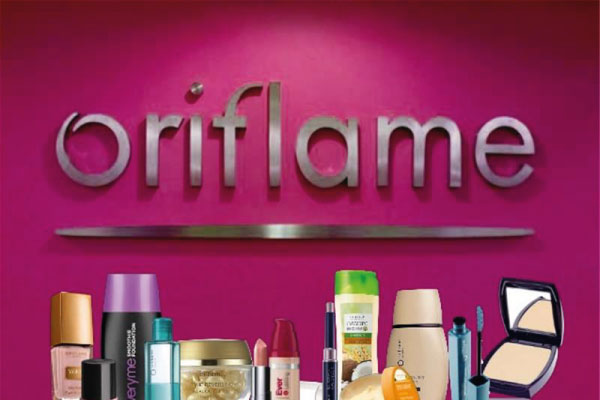 Need for Agility to Meet Key Business Challenges
Christian Jönsson, SVP, Global Services in Oriflame, outlines the business challenges involved. "My task is to provide standardized administrative services at a low, competitive cost group-wide so that we can focus on our core business, which is selling our product and recruiting new sales force," he says. With 3.5 million consultants selling to end-users, product quality and communication worldwide are other key factors. "We have to ensure that they have the information they need when they need it," Jönsson says, "They are making promises on our behalf so we need to help them keep these promises by delivering the right product at the right time with the right quality."
The beauty business is fast-moving and constantly changing. "Because of our 3-4 week business cycles, agility is very important to us. New product and sales requirements, for example, are constantly appearing. IFS Applications works in tandem with our own sales force and sales solution, Ori-Sales, and these two systems working in harmony are extremely important to the way we can quickly react to changes in the business. The agility of both systems is critical to our success."
IFS Applications Enables Standardization And Greater Efficiencies Of Scale
Oriflame is building up its entire business concept around what it refers to as "standardization, concentration and automation". Jönsson explains that "the flexibility of IFS to give us the potential to integrate with our sales system, to provide reports, decision support and that kind of material has been instrumental in us getting the savings we have projected. And we did it ahead of time."
Back in 2001, prompted by massive growth, Oriflame found that it required a common ERP solution. With 60 different accounting systems worldwide needing to be handled and consolidated, the main drivers were scale and standardization so it implemented IFS Applications to handle financials initially, followed by the supply chain. "In 2010, we took a new look at the situation. We moved to a shared service concept with a standardized solution and standardized database in IFS Applications. Now, all the accounting is in one database, with one solution and one standard delivery." says Jönsson. IFS Financials was implemented country by country, and all the markets in Europe are now run from the shared service center that was set up in Warsaw, Poland.
Bartosz Wieczorek, Director of Global Service Finance, outlines the benefits, "We have complete visibility into the entire invoice flow, including approvals, comments and more. And we're also more productive; in 2012 we booked 17,000 invoices per quarter, whereas, in 2014, we booked 38,000 per quarter without increasing headcount." Oriflame has shortened its financials processes by up to two days a month, which translates into major savings given the hundreds of staff involved worldwide.
"Having a shared service centre is saving us over a million euros a year," says Jönsson, "That, and the fact that we broke even on the implementation a year ahead of plan, means we're putting money back into the company as a result of the operational efficiencies we've achieved."
Enhanced Decision-Making, Better Grasp Of Operations
Improved decision-making is important for every company. With IFS Financials as a standard, Oriflame gets a snapshot view of how things are going at any given moment, which has significantly improved its decision-making ability. Jönsson says, "This has brought significant savings in the markets. Savings related to quality and time, headcount reductions because we're more agile, and a greater ability to respond to the business needs much quicker."
The Future Is Mobile
Jönsson is already looking to the future with IFS Applications, which he sees as one of Oriflame's key components for delivering the service levels it needs to delivery daily. "IFS provides our finance, administration, HR and procurement services. So without IFS Applications, we would not be able to supply these services," he says. And mobility is the next step to achieving even greater business agility. "I would say mobile computing for our consultants is probably the highest on our agenda for the moment. It will definitely improve their life, make it easier for them to work with Oriflame, and will be a way for us to market our products even more effectively than today," Jönsson concludes.
"Having a shared service center is saving us over a million euros a year. That, and the fact that we broke even on the implementation a year ahead of plan, means we're putting money back into the company as a result of the operational efficiencies we've achieved." Christian Jönsson, SVP, Global Services, Oriflame Cosmetics.
https://erpnews.com/v2/wp-content/uploads/2018/12/oriflame-cap.jpg
200
268
katie
https://erpnews.com/v2/wp-content/uploads/2018/10/[email protected]
katie
2018-12-04 15:06:32
2019-01-10 13:45:57
IFS Applications Enables Oriflame to Take Agility Challenges in Its Stride