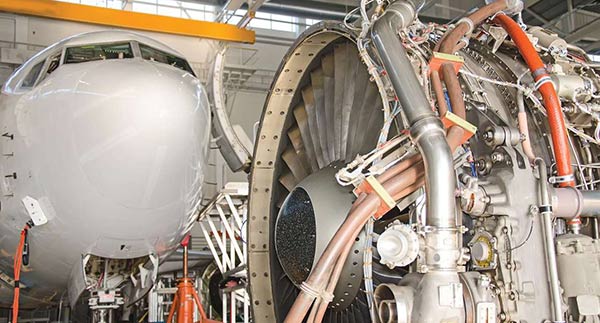 Passengers more and more prefer airways every day. Consequently air travel continues to rise and maintenance, repair and overhaul( MROs) market is seeing some serious growth.
As demand for air travel continues to rise, the global fleet maintenance, repair and overhaul (MRO) market is seeing some serious growth. The Oliver Wyman 2018-2028 Fleet and MRO Forecast Commentary projects spending to hit $114 billion globally by 2028—that's a jump of almost 50 percent over 10 years. This is a great opportunity in 2019 for MROs, but to take advantage they will need to focus on new technology developments that drive greater efficiencies and enable the delivery of enhanced customer service.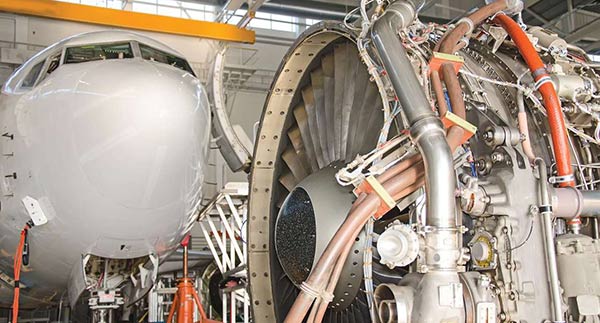 FACING NEW AND GROWING COMPETITION
It's not going to be all clear skies for MROs as OEMs are moving into aftermarket services in direct competition to MROs. The main skillset of an MRO is maintenance, unlike the majority of OEMs and operators, so this gives them an obvious head start when it comes to being flexible in this area, but many are still burdened by paper-based processes and regulatory pressures.
MANAGING MAINTENANCE EXPECTATIONS – MOBILE CUSTOMER SERVICE
The ability to demonstrate customer value through innovation is going to be a key focus in the short to medium term. Mobile devices are going to be an essential ingredient in this service evolution as organizations need to start pushing maintenance visibility beyond the boundaries of the MRO organization, and overcoming distance challenges. Making accurate maintenance reports available through mobile-enabled portals will give customers enhanced visibility into key metrics, such as turnaround time, which in turn will help in operational areas such as flight scheduling.
Prioritizing this sort of service innovation that brings the customer closer in 2019 will help position MROs as technology leaders and be a key service differentiator in an competitive aftermarket environment.
CAPTURING RELIABILITY DATA – MAKING DATA COUNT
As predicted last year, we've seen digital twins begin to take a larger role in commercial aviation, and this technology—or suite of technologies—will continue to top the agenda in the industry over the next year. As digital twins start to take hold in the industry, we will see MROs take advantage of data insights gained from original equipment manufacturers (OEMs) and operators to better understand how assets are used in the field.
Here's how it works. As part of the manufacturing process, sensor-enabled machinery shares data with the twin to gauge operational performance, product characteristics and environmental conditions within the factory. When this is combined with data on weather forecasts, historical intelligence and flight schedules, it becomes possible to spot patterns signaling sub-optimal conditions.
MROs can then better understand asset use, how long-lead-time components improve product performance and where data might be used to open new revenue streams. The key for MROs is to identify the areas where reliability data can have the most disruptive effect. We can start to see digital twinning bringing real improvements that will allow an MRO to enhance or gain predictive capabilities, which is going to be a major service differentiator.
TALENT ACQUISITION AND KNOWLEDGE RETENTION
The industry's demand for aviation maintenance technicians (AMT) is outstripping supply, and in 2019 MROs need to look seriously at how they are going to address this critical skills gap. When mobility takes a central role in the workplace the result is an innovation spillover. One such spillover would be the visualization of technical records—making information available through mobile platforms or augmented reality tools allowing staff to access this data whenever and wherever they need it.
But more needs to be done. Apprenticeships and agreements with universities and technical colleges can give fresh momentum to the industry, but MROs need to go further than just putting new recruitment programs in place and ramp up their digitization efforts to attract younger, digitally native workers. Helping move more experienced team members from paper-based to digital processes will manifest a productivity boost. But equally, taking a younger recruit away from mobile technology and putting them in front of a static computer screen is a major step backwards. In 2019, the best approach MROs can take to tackle the AMT shortage is to join forces with academia to help talent enter the industry and cultivate a technologically-driven workplace culture to help train and retain them.
SKILLS, DATA AND MOBILITY – THREE KEY PERFORMANCE AREAS
The opportunities offered by a burgeoning MRO market are there to be taken, but the path to success will very much depend on how MRO organizations tackle the challenges and seize disruptive technologies. 2019 seems as if it will be a critical year to get a head start and put in place processes that can deliver data-driven efficiencies, get MROs closer to their customers and attract new talent and upskill workers to compete in a rapidly digitizing landscape.
ERP Pricing: Get 2019 pricing on 45 different ERP systems. Click to download your free guide.
https://erpnews.com/v2/wp-content/uploads/2019/03/MROs.jpg
323
600
katie
https://erpnews.com/v2/wp-content/uploads/2018/10/[email protected]
katie
2019-03-11 10:28:16
2019-03-11 10:28:16
IFS: 2019 – A Year for MROs to Seize Opportunity