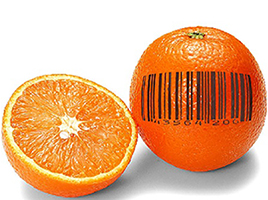 Research and Markets has announced the addition of the "Global Markets and Technologies for Sensors 2017" report to their offering.
Food Traceability Technologies Should Reach $15.1 Billion by 2021 from $10.7 Billion in 2016 at a CAGR of 7.1%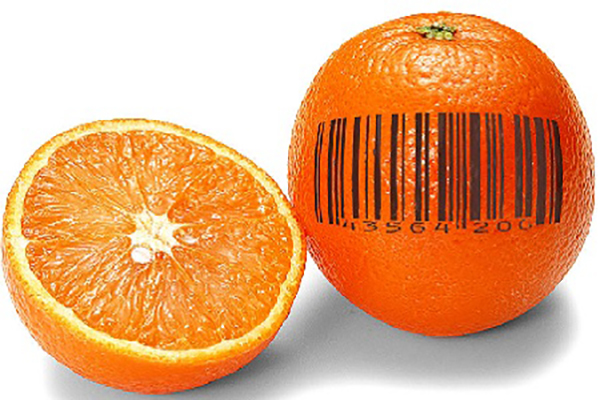 Report Includes
– An overview of the global food traceability market
– Analyses of global market trends, with data from 2015, 2016 and projections of compound annual growth rates (CAGRs) through 2021
– A look at key growing market areas that promise immense opportunities and long-term growth
– Identification and evaluations of key market dynamics and respective impacts across geographies
– Analyses of recent patents
– Profiles of major players in the industry
Report Scope
The market is categorized based on equipment, technology, software, services, applications and end user markets. Key markets intended to be covered include smart PDA with GPS, thermal printers, 2D and 1D scanners, durable labels and tags, sensors and others.
The report also encompasses key technologies like barcodes, RFID/RTLS, GPS, infrared technology and biometrics. Service segments may include online traceability services, technology integration services, customized services and others. Key application areas comprise of meat traceability, fresh produce and seeds, dairy products, beverages, fisheries and aquaculture and others.
The end user market will include food manufacturers, warehouse/pack farm, food retailer, defense and security departments, government departments and others.
This Report Focuses on the Following Topics:
– Market analyses and key findings.
– Strategic recommendations.
– Regulatory framework across geographies.
– Market dynamics at the macro and micro level markets.
– Market forecasts from 2016 to 2021.
– Market intelligence, competitive dynamics and recent developments.
– Key profiles in the industry.
Key Topics Covered:
1: Introduction
2: Summary
3: Overview
– Food Traceability Market: An Overview
– Defining Food Traceability
– Essential Components Of A Traceability System
– Internal Tracking: Definition And Background
– Stakeholder Analysis
– Traceability System Stakeholders
– Key Technology Trends
– Regulatory Framework Based On Geography
– Future Technologies
– Major Findings Of This Report
– Strategic Recommendations
4: Global Market For Food Traceability Technologies By Type
– Introduction
– Technology Types
5: Global Market For Food Traceability Equipment
– Types Of Equipment
6: Global Food Traceability End-User Markets
– Types Of End Users
7: Global Market For Food Traceability End-Use Applications
– Application Types
– Global Market For Food Traceability Applications By Region
8: Food Traceability Services Market
– Online Traceability Services
– Services In Integrated Technology
– Customized Services
– Others
9: Food Traceability Software Market
– Warehouse Software
– Farm Software Solutions
– Erp
– Quality Management Solutions
– Cloud Computing
– Laboratory Information Management System (Lims)
– Other Hybrid Software
10: Industry Drivers And Challenges
– Drivers
– Challenges
11: Supplier Landscape And Company Profiles
– A2B Tracking Solutions
– Acura Global
– Adasa Inc.
– ADC Technologies
– AFS Technologies Inc.
– Ahearn And Soper Inc.
– Alien Technology
– ASSA Abloy AB
– Avery Dennison
– Barcoding Inc.
– Bar Code Integrators Inc.
– Bio-Rad Laboratories Inc.
– Carlisle Technology
– C.H. Robinson Worldwide, Inc.
– Cognex Corp.
– Datalogic S.P.A.
– Denso Corp.
– Food Logiq Canada Inc.
– Fort Supply Technologies
– Honeywell International Inc.
– IBM Corp.
– Impinj
– Infratab Inc.
– International Traceability Systems Ltd.
– Lotpath Inc.
– Lynx System Integrators Ltd.
– Mass Group Inc.
– Merit-Trax Technologies Inc.
– Minotaur Software
– Mojix Inc.
– Rfxcel Corp.
– SATO Vicinity Pty Ltd.
– Smartrac N.V.
– Stid Electronic Identification Ltd.
– Syscan Rs
– Thin Film Electronics Asa
– Tyco Integrated Securities
– Yottamark, Inc.
– Zebra Technologies
– Zest Labs Corp.
12: Food Traceability Software Products
Source: Nasdaq GlobeNewswire
https://erpnews.com/v2/wp-content/uploads/2017/03/global-erp-Markets-Technologies-Report-Food-Traceability-Technologies-268x200-1.jpg
200
268
webmaster
https://erpnews.com/v2/wp-content/uploads/2018/10/[email protected]
webmaster
2017-04-03 00:00:00
2018-11-14 14:10:53
Global Sensors Markets and Technologies Report 2017: Food Traceability Technologies Should Reach $15.1 Billion by 2021 from $10.7 Billion in 2016 at a CAGR of 7.1%