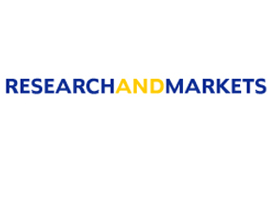 Research and Markets has announced the addition of the "IoT Enabled Enterprise Resource Planning (ERP): Market Outlook and Forecasts 2017 – 2022" report to their offering.

Enterprise Resource Planning (ERP) is manifest in architecture that facilitates the flow of information among the different functions within an enterprise. ERP software provides a central repository for all enterprise information while improving the flow of data across organization. Internet of Things (IoT) software and systems transform this further as IoT enabled ERP solutions connect people, processes, data, and things in one repository.
IoT is anticipated to enhanced ERP system efficiency, facilitate new business models, and align physical operations with digital assets on a real-time basis. Cloud and AI technology support ERP systems further as they provide scalability and intelligent insights. The goal is to generate insights, allowing for faster and more accurate/appropriate decision making, and fostering a more customer centric business.

This research accordingly addresses the following key topics:
– Analysis of key ERP vendors and their IoT initiatives
– The transition from traditional ERP to IoT enabled ERP
– The impact of IoT enabled ERP on enterprise as a whole
– Enterprise benefits for deployment of IoT enabled ERP software and services
Select Research Findings:
– There will be an incremental $49.9 billion market opportunity for IoT ERP software and services by 2022
– About 50% of the global small, mid-sized, and large enterprises will deploy some kind of IoT enabled ERP by 2022
– SaaS business model is expected to achieve substantial growth as compared to the built-to-order business model
– Virtually all enterprise functions will require significant transformation to prepare for and maintain IoT enabled ERP
Target Audience:
– Network operators
– IoT solution providers
– ERP solution providers
– Systems integration companies
– Cloud and AI solution providers
– Enterprise companies of all types
Key Topics Covered:
1 Overview
1.1 Enterprise Resource Planning
1.2 Enterprise Software and ERP Market
1.3 Digital Economy, Machine Generated Data, and ERP
1.4 Big Data, Analytics and ERP
1.5 ERP for IoT and IoT Enabled ERP
1.6 Enterprise ERP and IoT Enabled ERP
2 IoT ERP Ecosystem, Business Implications, and Case Studies
2.1 IoT Enables ERP to Connect People, Process, Data, and Things
2.2 IoT Impacts CRM and Manufacturing Too
2.3 IoT Possesses Challenges on ERP
2.4 Role of ERP on IoT and Potential Challenge
2.5 Role of IoT Cloud Platform
2.6 Artificial Intelligence (AI) to Transform ERP Solutions
2.7 The Built to Order Model for SaaS ERP
2.8 Business Implication of IoT Enabled ERP
2.9 IoT enabled ERP Case Study
3 IoT Enabled ERP Software and Service Revenue Forecast 2017 – 2022
3.1 Global Market Forecast 2017 – 2022
3.1.1 IoT Enabled ERP Software and Service Revenue
3.1.2 IoT ERP Software and Service Revenue by Type
3.1.3 IoT ERP Software and Service Revenue by Functional Areas
3.1.4 IoT ERP Software and Service Revenue by Business Model
3.1.5 IoT ERP Software and Service Revenue by Type of Enterprises
3.1.6 IoT ERP Software and Service Revenue by Industry Vertical
3.1.7 IoT ERP Software Providers Market Share
3.2 Regional Market Forecast 2017 – 2022
3.2.1 IoT ERP Software and Service Revenue by Region
3.2.2 North America IoT ERP Software and Service Revenue: Type, Functions, Business Model, Enterprise, Industry Vertical, and Country
3.2.3 APAC IoT ERP Software and Service Revenue: Type, Functions, Business Model, Enterprise, Industry Vertical, and Country
3.2.4 Europe IoT ERP Software and Service Revenue: Type, Functions, Business Model, Enterprise, Industry Vertical, and Country
3.2.5 Latin America IoT ERP Software and Service Revenue: Type, Functions, Business Model, Enterprise, Industry Vertical, and Country
3.2.6 MEA IoT ERP Software and Service Revenue: Type, Functions, Business Model, Enterprise, Industry Vertical, and Country
4 ERP Vendor Analysis
4.1 SAP
4.1.1 SAP IoT
4.1.2 SAP Acquisition of Plat.One
4.1.3 SAP and Bosch for Advance IoT
4.1.4 SAP and Vodafone for Advance IoT Platform
4.2 Enterox
4.2.1 Enterox Cloud and ERP Packages
4.3 Mysoft Sage X3
4.3.1 Sage X3 and IoT
4.4 Oracle Corporation
4.4.1 Oracle ERP Cloud
4.5 Fidelity National Information Services
4.6 Fiserv Inc.
4.7 Infor
4.8 Intuit Inc.
4.9 Microsoft Corporation
4.9.1 Microsoft Dynamics ERP
4.10 Ericsson
4.10.1 Cloud Based M2M Solution in Partnership with SAP HANA
4.11 McKesson Corporation
4.11.1 McKesson ERP Healthcare Solution
4.12 Cerner Corporation
5 Conclusions and Recommendations
5.1.1 Recommendations for ERP Software and Service Providers
5.1.2 Recommendations for Enterprise
6 Appendix: More on ERP Functions
6.1 Supply Chain Management
6.2 Customer Relationship Management
6.3 Product Lifecycle Management
6.4 Human Capital Management
6.5 Warehouse Management
6.6 Asset Management
6.7 Financial Management
6.8 Order Management
6.9 Project Management
6.10 Inventory Management
For more information about this report visit http://www.researchandmarkets.com/research/gph3mk/iot_enabled
Source: Nasdaq GlobeNewswire
https://erpnews.com/v2/wp-content/uploads/2017/03/research-and-markets-268-1.jpg
200
268
webmaster
https://erpnews.com/v2/wp-content/uploads/2018/10/[email protected]
webmaster
2017-03-09 00:00:00
2018-11-14 14:11:02
Global IoT Enabled Enterprise Resource Planning (ERP) Market Outlook and Forecasts 2017 -2022 - Analysis of Key ERP Vendors and their IoT Initiatives