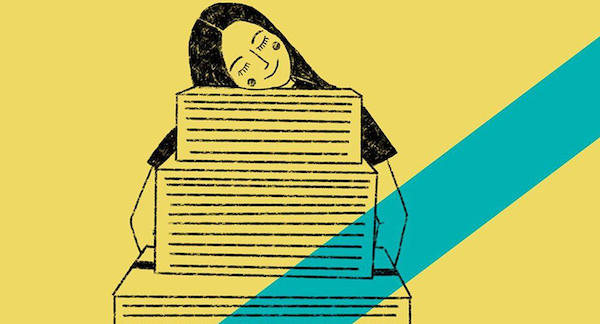 It is not often we see a startup split from its parent company, delist from the Australian Securities Exchange (ASX), move to a new country, successfully list on the London Stock Exchange, and rapidly scale. But that's exactly what the GetBusy team did.
It's such an inspiring business story and one part that I really like is that to manage all these changes and lay the foundations for future growth, the GetBusy team selected Oracle NetSuite to help operate their subsidiaries, act as a central point of information, and consolidate their financials.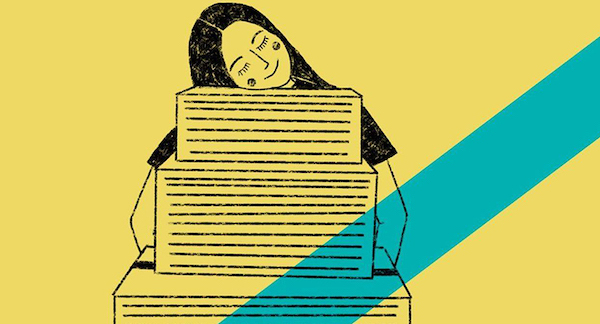 GetBusy helps organisations securely collaborate
GetBusy's document and task management software serves over 67,000 across the UK, U.S. and Australia, and since its 2017 split from Australian software giant Reckon, and subsequent relocation to a UK headquarters, it has routinely recorded strong annual growth. Meanwhile, its share price has risen nearly 200%.
This rapid growth often left staff having to work overtime to navigate around data gaps caused by a patchwork of systems used from its demerger. For example, GetBusy ran Sage Accounts in the UK, QuickBooks in the U.S., Excel for currency conversion, and a separate ERP system developed in-house – a scenario that GetBusy's CIO Jason Ross refers to as its "technology dark ages."
GetBusy gets more efficient with ERP
To address these challenges and gain real-time access to data, the GetBusy team knew they needed an integrated financial system and after considering FinancialForce and Sage Intacct, they implemented NetSuite OneWorld ERP in just three months. That timing was key as when remote working accelerated and customers needed to securely pass digital documents and collaborate, GetBusy's SaaS-based solutions jumped in popularity.
"Our mission to make people productive resonated more than ever in 2020. As our Chairman said – GetBusy has the right products, in the right place, at the right time," said Ross. "Without NetSuite, we would not have been able to function properly. Our old ERP system was on-premises, and things weren't connected. Information didn't flow in the same way as it does now."
With NetSuite, GetBusy was enabled to build an automated currency conversion process that integrated with its Salesforce.com CRM system and its Chargebee billing software. The unified system syncs customer and billing data across platforms and automates accounts receivable functions that are critical to the sales and credit-control teams. In addition, OneWorld helps GetBusy's international subsidiaries to process multiple currencies and be flexible to local taxation rules. As a result, the GetBusy finance team now has greater visibility into each of its product lines and subsidiaries and is better able to quickly drill down into performance, and create detailed reports for different business stakeholders.
To manage recurring subscription revenues, which make up over 90 percent of GetBusy's revenues and are key to its financial performance, NetSuite revenue recognition enables the GetBusy team to recognise current and future revenue by analysing actual revenue and providing in-depth forecasts that dynamically respond to anticipated income.
"We've always strived to be a data-driven organisation," said Ross. "With NetSuite, we can be led by accurate, real-time data, which allows us to be agile. We use it to collect as much data as possible, understand it as simply as possible, then come to the best possible decision. You must determine your own personal success with data. If you don't report on it, it didn't happen."
SuiteApp integration helps users get busier in 2021
To build on the success of its NetSuite implementation, GetBusy has recently developed a NetSuite SuiteApp integration. The application will help NetSuite users organise documents and tasks and obtain eSignatures from vendors, customers and colleagues.
Having closed its 2020 books in record time with 31 percent more cash, GetBusy says it is now embarking on an ambitious investment programme to expand its document management and collaboration tool businesses. It also says it is eyeing further U.S. growth with a rapidly expanding office as it looks for new ways to capitalise on the trends that have made its tools so popular over the last year.
We are excited to be part of GetBusy story and with NetSuite, it now has a platform to match its ambitions.
By Nicky Tozer, VP EMEA
https://erpnews.com/v2/wp-content/uploads/2021/04/796x430-home-getbusy.jpeg
324
600
katie
https://erpnews.com/v2/wp-content/uploads/2018/10/[email protected]
katie
2021-04-27 10:09:44
2021-04-27 10:09:46
GetBusy Turns to NetSuite as it Gets Busier