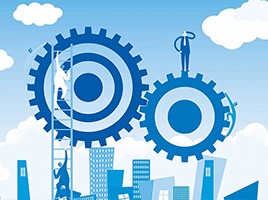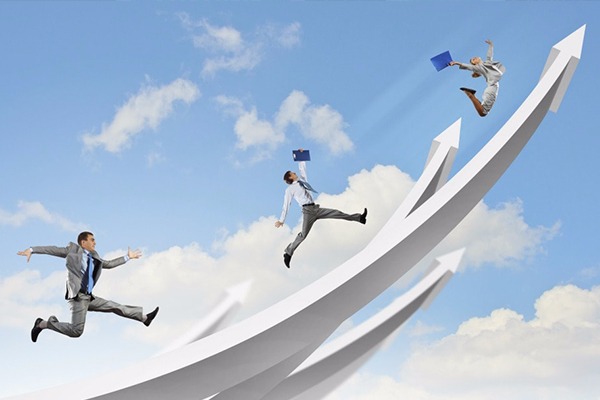 Coupa Software (NASDAQ:COUP), a leader in cloud-based spend management, announced today that fast-growth companies like Bankrate have extended their NetSuite ERP systems with Coupa's Procure to Pay (P2P) solution to automate their purchasing tools, eliminate paper processing, and reduce costs.
In fact, "More organizations are foregoing monolithic ERP systems for easy-to-deploy cloud applications that do most of what they need in nimble micro-services," according to an article published April 2017 in TechTarget. To address that need, Coupa works with ERP systems such as SAP, Oracle, Workday, Great Plains and NetSuite to deliver organizations and its employees real-time insight as opposed to isolated processes that may only be completed through complex integrations and lack intuitive interfaces.
Additionally, as previously announced, Coupa has been re-certified as "Built for NetSuite," which is a NetSuite initiative to educate and consult with SuiteCloud Developer Network (SDN) Partners in accordance with the mandated goal to provide quality SuiteApps to NetSuite customers. The goal is to ensure that SDN Partner solutions meet the same level of standards for security, data privacy and overall quality as the solutions offered by NetSuite.
"After we implemented NetSuite and Coupa, we went completely digital. We've sped up and automated workflows, reduced redundancy, and enhanced the overall procure-to-pay process," said John Preis, P2P Manager at Bankrate, a leading online publisher, aggregator and distributor of personal finance content. "Today we are more organized, and we know where everything is. Checking a status, getting approvals and creating requisitions and POs have been optimized as a result. Before, it was time consuming to manage paper and documentation. Now it's in an all-in-one digital location with the integration of NetSuite and Coupa."
To help fast-growth companies – like Bankrate – extend the value of their ERP systems, Coupa offers express packages that are designed to get these companies implemented, integrated with ERP, and live very quickly.
"Our express packages give our customers a great starting place to get their users and suppliers leveraging Coupa to start delivering value for the company," said Shelly Davenport, general manager for U.S. mid-market at Coupa. "Mid-market companies that take advantage of these packages can be live in some cases in as little as eight weeks with a full production rollout to their users and suppliers."
Implementations for express packages are led by certified and highly experienced partners, supported by a Coupa team that monitors and advises the customer project. For more information about Coupa's Implementation Express Packages for fast-growth companies, please go to https://www.coupa.com/solutions/erp/netsuite/.
"Some mid-tier companies are apprehensive about rebranding their accounts payable department from a data processing center to a cost-savings center," Preis said. "But if you enhance your NetSuite ERP system with Coupa, you will have the opportunity to take your payables to the next level. The integration allows companies to analyze their data instead of just processing it, which helps them see the bigger picture. This is a great benefit."
https://erpnews.com/v2/wp-content/uploads/2017/10/530e0c6d-e69c-423d-8d98-e8a974af0598-1.jpg
200
268
webmaster
https://erpnews.com/v2/wp-content/uploads/2018/10/[email protected]
webmaster
2017-10-05 00:00:00
2018-11-14 14:09:49
Fast-Growth Companies Streamline Spend By Extending NetSuite With Coupa