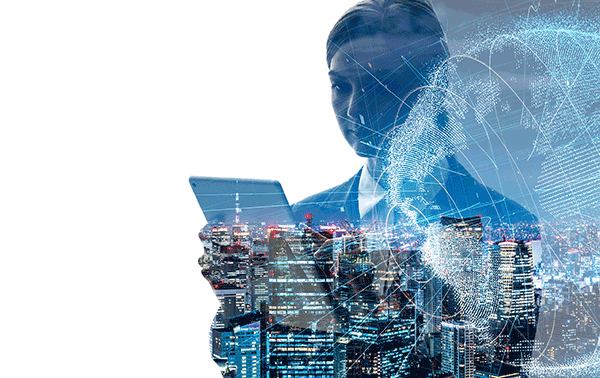 Two major trends that will revolutionize this century and redefine all business, economic and production models; digitalization and intelligent automation also led to an identity change in ERP systems. Today, corporate business solutions have to be smart and compatible with the digital world.
An ERP System is both the brain and the heart of the company. With the digital transformation, ERP systems have undergone a serious identity change and became the indispensable business partner in strategic management of companies, determining the vision of the future, and increasing their competitiveness and profitability.
In the past, ERP was aiming to enable companies to do their job better, and today it also undertook the mission of preparing the organization better for the digitalizing world and the digitalizing customer.
Terri Hiskey, Vice President, Global Product Marketing, Manufacturing, Epicor talks about new game-changing innovative technologies, how ERP drives Digital Transformation in companies and the future of ERP.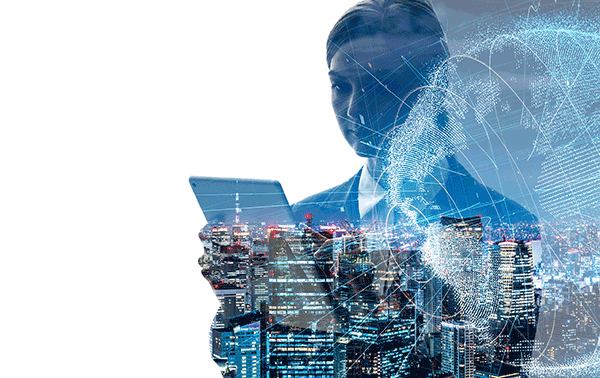 Could you give us some information about Epicor and the global structure of the company?
Epicor promotes business growth by providing flexible, industry-specific software—designed around the precise needs of our customers—that dramatically improves performance and profitability while managing complexity.
Epicor is headquartered in Austin, Texas and we have nearly 4,000 employees in 150 countries with major development centers in India and Monterrey, Mexico. Epicor has an extensive global presence with sales offices in 30 different countries along with 12 global support centers.
Where do you see your company in global competition? What are your business strategies for 2020?
Epicor is the leader in servicing product-centric, mid-sized manufacturing companies. In fact, that is one of the areas that Gartner has published Epicor as one of the leaders in that space next to Oracle and SAP. Specific to servicing mid-sized growing manufactures, that's Epicor's sweet spot. We have customers that fall into that category based all around the world.
For our business strategies for 2020, we will continue to execute on our strategy of servicing mid-sized manufacturers. We are also starting to see more up-market opportunity, so we are starting to service those as well. We'll continue to execute on our strategy of being very focused around specific sub-industries like fabricated metals and industrial machinery, which are the manufacturing industries that are currently adopting Industry 4.0 technologies.
Epicor is going to continue to execute on a strategy that has worked for us, while starting to expand a bit more into the mid-market. We'll continue to service the same industries we've been serving but perhaps going a bit more up-market.
Epicor is known to provide flexible, industry-specific software designed to fit the precise needs of the customers. Could you please give us some more information about the industry specific solutions that Epicor offers? How flexible can Epicor be?
Industry expertise is at our core. Our solution is centered around fit, ease and growth. Epicor's solution is industry-specific in the way it is built. Customers experience ease because of the built-in flexibility and extensibility that simplifies managing their business. Epicor grows with customers as it accelerates business growth, and it transforms customers' business with its next-generation ERP system.
A competitive advantage for Epicor is that our software is flexible and provides the solutions to best fit customers' business needs. Now our customers have embedded technologies like Epicor IoT and the opportunity to leverage artificial intelligence (AI), really giving mid-sized manufactures access to new game-changing, innovative technologies that they might not have the opportunity to have access to with other solutions.
Everybody is asking the same question nowadays: Should we move to the Cloud or Stay on Premise? What do you think?
If you look at what market experts are saying, there's a belief in the market that everyone will be on the cloud, it's just a question of how quickly organizations are going to migrate. I think the argument is that people aren't migrating to the cloud as quickly as experts thought, but there's still some validity in that it may not be in the next 5 years or 10 years, but eventually most of businesses will end up leveraging the cloud as part of their business processes.
What's unique about Epicor ERP solution is that we offer the same solution in the cloud and on-premises so if customers are not ready to move to the cloud yet, despite what industry predictors are saying, they can stay on-premises and move to the cloud at their own pace. Customers can be confident that it's not going to require an upgrade, and it's not a completely different solution. Epicor offers the same solution whether you're on cloud or on-premises. I believe that's where the market is going. If organizations have reservations about it, they can stay on-premises and still get the same functionality. When they're ready to move to the cloud, it won't be as painful with Epicor because the code lines are all the same, unlike other solutions in the market.
Epicor is seeing a lot of companies adopt a hybrid-approach where they have their core ERP system on-premises and they may add an analytics layer in the cloud or they may add for example, Epicor Commerce Connect (ECC) in the cloud. We're seeing a lot of companies moving to the cloud by keeping their core ERP on-premises while starting to attach other add-on solutions that are cloud based with a goal of moving their whole system to the cloud in a few years.
What are your predictions about the future of ERP? What will change in 5 years?
We're going to see more cloud-based technologies and simplified ERP. For example, 15-20 years ago when companies would implement ERP, they used to have to send folks to a week of training to learn about ERP. But that's not how people prefer to learn now. I think we're going to see the user experience become much more simple and easier to use with embedded education and embedded learning workflows so that employees can get onto systems more quickly.
For instance, if you want to build a workflow, you can click a link to a one-minute video that shows you how to build a workflow, ultimately making it easier to use. We'll be able to access it from any device, anytime, anywhere. I also think we're going to start to see a move away from feature functions. Instead, we'll start to see workflows built in. If you want to quote-to-cash or procure-to-pay, you want to manage certain workflows, then vendors will have to offer pre-built applications instead of giving customers an ERP solution with these features that they have to build in themselves. This approach will be more self-service and user-friendly with pre-built templates and workflows so it's easier for people to use.
In the next five years, we're going to see a lot more cloud implementations, subscriptions, embedded technologies like AI and links to IoT so people can monitor machines. In addition, we're probably going to see augmented reality where you can visualize the shop floor through your ERP system.
How can ERP drive Digital Transformation for growing businesses?
ERP is the heart of a company; that's where all company's finances run through. Digital transformation is about doing more with less – it's about automating processes and leveraging new technologies to be able to get more efficiency out of your processes. It's about getting more from your bottom line while adding more to your top line.
ERP, at its core, drives digital transformation because you want your business to grow, you want more profitability, more productivity.
ERP can drive digital transformation by linking your ERP to these new technologies that are being used for digital transformation. An example of this is an automated workflow like optical character recognition (OCR) technology. Intelligent OCR can read your emails when they're coming through to see if someone has emailed you a sales order; it will then fill out the form automatically. This will help the productivity of workers because they won't have to scan something physically or re-type something from an email into the system.
Another example involves AI. If you have something linked through IoT sensors that can sense machines aren't performing as well as they should, AI can now alert you that something is wrong while also giving you options on how to manage that issue by prompting you to schedule maintenance or asking if you'd like to turn the machine off. You're doing more with less and increasing your productivity. All this information flows in and out of your ERP system. ERP, at its core, is there to give you more visibility across your entire business around how things are functioning, what the profitability is to produce an item, how much labor it involves, what the schedule is like, etc. All those key processes run through ERP. Digital transformation is there to optimize and make those processes even better, so you can experience growth, profitability and greater efficiency.
How do you support your customers during the digital transformation process? Is there a specific strategy that you have?
Epicor has a lot of customers that hear the term digital transformation and they get stuck on their journey. Companies need to have a fundamental understanding of what it is they want to transform; they need to be specific around what is it they want to be more productive with or automate. Do they want to automate their sales order processes or automate an inventory process? It's important to identify what the processes are before you try to apply technology to fix them. Without having that upfront, you will not be successful because there are so many different areas that you can go into.
We see a lot of customers trying to 'boil the ocean' and apply this technology across many different areas, but the ones we see have the most success do it step by step, or in phases. For example, they will concentrate on automating all their invoices coming out first; then the next step is to empower their salespeople by automating the sales order process and fulfillment/inventory.
You have to approach it with a very thoughtful and focused approached in phases. It's important to celebrate the successes along the way which will help you gain momentum across the organization to help spread the word around digital transformation and make it something exciting to other employees so once you reach their department, you won't receive as much resistance because they've already seen success in other areas. That's how Epicor encourages customers when starting to adopt digital transformation. It's now affordable and accessible for mid-sized manufacturers, but we encourage them to think about their approach upfront.
How do you think IoT and Industry 4.0 impact ERP Technology?
ERP is there to manage the finances and give you visibility around where costs are being sunk into your product – from expenses tied with product design to supply chain, purchasing, and even manufacturing process costs.
Things like IoT can help you understand the machine performance better. I had a customer give me an analogy about this. He said, "you invest a lot in your employees, you give them reviews, and you set expectations for them about what you'd like them to work on and how you'd like them to perform. If you think about IoT, it does the same thing for machines."
Some of these machines are millions of dollars, and huge investments for companies. Why wouldn't you want something that monitors the performance to make sure you're getting the output you need from that machine? IoT gives you visibility into that now. You can set thresholds that indicate how much output a machine can do per day. A sensor can tell you if the machine isn't hitting that threshold anymore, which is an early warning sign that something is wrong, and you need to proactively service that machine before it breaks down even further. This is a very powerful use case of asset management and demonstrates why IoT is important for asset management. You can measure all sorts of different thresholds, from temperature to vibration to output.
AI is another Industry 4.0 technology that we are starting to see impact on organizations that use ERP. You can apply AI to many different areas. If it's linked up to IoT, an AI-based agent can alert you about machine performance and provide you with choices for the next best action.
You can also use AI in the sales order process. When a salesperson is inputting an order, instead of having to open a laptop to fill out a sales order form, the salesperson could speak directly to Epicor Virtual Agent (EVA) and tell her to input a specific order for a certain customer, all hands free. EVA, with AI in the background, will do workflows like check to see if the customer is on a credit hold or she can check to see if there's inventory tracked for the order that they are trying to fulfill. The use cases are incredible. The experience is like that of Amazon whereby they suggest buying something based off a previous purchase you've made. That's where AI is going for B2B environments.
How do you think Blockchain Technology will be incorporated in ERP in the near future?
The initial use cases I'm seeing for blockchain are really in the supply chain and helping manage the tracking, and the receipt of goods in and out of the suppliers throughout the supply chain. I haven't seen too many uses cases for blockchain just yet.
Epicor customers are still trying to figure out how to use that technology but the most practical use cases I've seen have involved getting goods and items through the supply chain faster by using blockchain versus having to wait for a certification or a payment of goods from one vendor to another. The paperwork required to get goods and services from one supplier to another can be accelerated with the use of blockchain.
I'm also starting to see things pop up around payments, especially for good and services that are crossing country lines and having to deal with tariffs. Blockchain can help facilitate processes that usually take a long time.
Give us 5 reasons why the decision makers should choose Epicor among all the other ERP Solutions?
Epicor's flexible open architecture is available in the cloud or on-premises, allowing customers to move at the pace they want to move.
Epicor is utilizing Industry 4.0 technologies, such as AI and IoT, embedded into ERP solution
Epicor ERP is focused on solving problems specific to manufacturers.
Epicor has loyal and passionate employees with deep expertise that are focused on making the customer experience great.
Epicor can grow and scale as customers businesses grow.
About Epicor Software Corporation
Epicor Software Corporation drives business growth. We provide flexible, industry-specific software designed to fit the precise needs of our manufacturing, distribution, retail, and service industry customers. More than 45 years of experience with our customers' unique business processes and operational requirements are built into every solution―in the cloud or on premises. With this deep understanding of your industry, Epicor solutions dramatically improve performance and profitability while easing complexity so you can focus on growth. For more information, connect with Epicor or visit www.epicor.com
https://erpnews.com/v2/wp-content/uploads/2019/08/ERP.gif
378
600
katie
https://erpnews.com/v2/wp-content/uploads/2018/10/[email protected]
katie
2019-08-06 08:28:32
2019-08-06 08:55:33
ERP is Now "Smart" and "Digital"