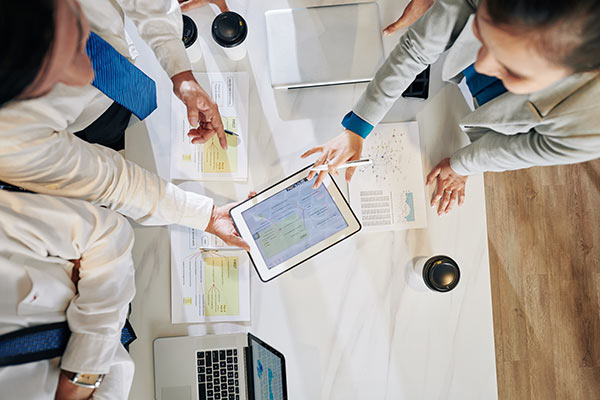 Reis Makina 's General Manager Basar Demircan said they have an advantage by managing their business processes with caniasERP and added "Especially during the global Covid-19 outbreak, caniasERP has enabled us to work remotely. During this process, the importance of ERP software was proven once again.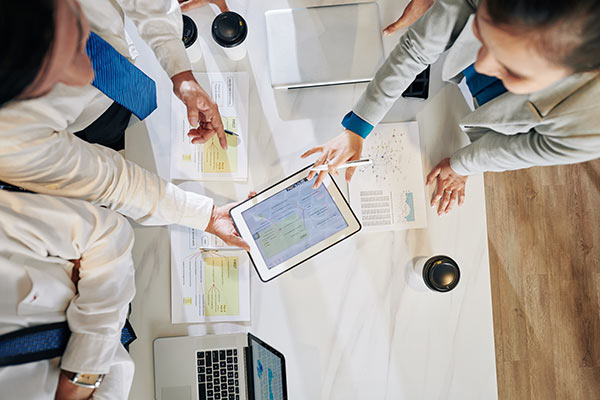 Reis Makina which operates in the construction, energy, hardware, and machinery verticals for almost 100 years has decided to continue working with caniasERP. Reis Makina will however make changes to the ERP solution that it has used since 2009. Reis Makina's General Reis Makina's  General Manager Basar Demircan said caniasERP meets the needs of his company especially with e-Transformation applications and they are able to work more efficiently due to the flexible structure of caniasERP. This is based on the ease of use offered by the TROIA Development Platform and the experience of IAS consultants. Thanks to the B2B Portal, Customer Relationship Management (CRM) module, and our mobile applications enable our customers to stay connected at all times. During the Covid-19 global pandemic, caniasERP has enabled us to work remotely and once again proves the value of ERP software. Demircan confirmed that working with caniasERP provides companies with an advantage during the global pandemic, Demircan also believes that ERP is now a key requirement for all business. caniasERP has enabled Reis Makina to manage its business processes and create more accurate business reports.
Could you tell us about your company?
Reis Makine is a Turkey-based global distributor for over 100 companies such as Makita, Kiper, Lavorwash, knipex, Dolmaar, Leica, Virax, Gison, BMI, Bea, Proxxon, and Optimum. Power tools, industrial products, generators and motors, metal processing machines, garden tools, hand tools, washing machines, work safety, and air tools are among the products offered to customers. Reis Makine is a sector leader and offers over 20 thousand products. At Reis Makina, we have been using ERP software for a long time. Reis Makina is an industry leader in technologies such as the dealer/service portal.
You were already using ERP software in your company. Why did you decide to change the software you use and switch to caniasERP?
Reis Makina had been using a globally well known ERP software, since 2009. With the improvement in our business processes and growth in volume, we were forced to make radical changes in the ERP project and reconstruct an ERP platform. To achieve our business objectives, we started by meeting with a number of ERP software providers. A deciding factor for us was that caniasERP has a TROIA Development Platform and is a locally-based company.
caniasERP is a Local Software and Project Team Understand Us
How did you meet IAS and caniasERP? What were your selection criteria during the ERP purchase process? What was your reason for choosing IAS?
While using our old ERP software, we became familiar with IAS through our own research and recommendation from a business partner. The biggest factor for us in choosing caniasERP was its ease of use along with the professionalism of its team.
Your project was implemented over a short period compared to most ERP projects. Can you tell us about the various stages of the project and the process of going live? What do you consider to be the main factors for success in ERP projects?
Reis Makina is a company that has been using ERP for many years, has disciplined all its processes, and has effective ERP users. The key people we identified were those who mastered their processes and were capable of interpreting ERP. Our IT software team consists of experienced personnel. For this reason, we think that scoping is not difficult. Differently, during this project, we took over the management of our warehouse in Orhanlı, which has a stock volume of 50 thousand pallets of 12 thousand square meters. This was a process that we were not able to manage in the previous software and this process was rebuilt with caniasERP. This was a new experience for us. We would also like to state that the caniasERP consultancy team and managers worked devotedly with us during the process we went live. ERP is actually an endless process, if a project ends, there is clearly an error here. As ERP develops, the company does so. In our opinion, the biggest success factor in the ERP project is that the demand must be clear. Of course, there are changes for a number of reasons, and the solution generation of the consultant and the flexibility of the development platform become important on that stage.
caniasERP Consultants are Experienced and Strong Process Coordinators
What would you like to say about the role of the IAS consulting team in your project?
In our opinion, it is very important for the consultancy team to be solutions-oriented. This will have a positive effect on the entire process. A key factor for us was that the caniasERP consultants are able to code. They are knowledgable in all our business processes and also experts in the modules that we are interested in. This allows us to make decisions faster because we were communicating with a smaller team.
Which applications are you currently using over caniasERP? What kind of special improvements has been made for your company through caniasERP standard software?
We are currently using most of the modules available in the standard caniasERP software and are using most modules without modification. We required modification in some areas that we consider private to us and the IAS team was able to offer us solutions to meet specific scenarios available in our previous software. We specifically requested changes on the sales and service side and recently requested customization on the Service Management(SRV)module which was reconfigured to meet our business requirements. Reis Makine now operates a 24/7 system that to its dealer and service portal and new web service has been written for these portals. Improvements were also made to the mobile terminal used in the warehouse. This will enable us to work more efficiently.
What are the effects of the TROIA Development Platform on your project?
We were already accustomed to making developments and customizations on the ERP system we used to work with. TROIA offers this comfort to us as well. TROIA is a software development environment that is very easy to adapt. Therefore, within a very short time, our own software team started to develop special applications on caniasERP for us using the TROIA Development Platform.
We worked remotely through Pandemic thanks to caniasERP
What are your future plans and goals for ERP and Digitalization?
Reis Makina is a leading technology company and also provides services in other sectors; our dealer and service portal is the largest of its kind. Working with caniasERP we will be installing DBS in stages. This represents a first in our industry.
You have been using the ERP system for many years. How do you evaluate the effect of ERP on digitization and institutionalization?
We believe ERP is the biggest requirement for institutions and it is very important that processes can be managed and reported. Our B2B Portal, Customer Relationship Management (CRM) module, and our mobile applications keep us constantly connected with our customers. It is an advantage of ERP that a sales order entered through our portal arrived in the warehouse in minutes. During the Covid-19 global pandemic, caniasERP allowed us to worked remotely, proving the importance of ERP software.
What advice would you like to advise companies on the use of ERP?
We believe that it is essential to manage your expectation, constantly monitor the system, and have your own ERP project managers.
We recommend caniasERP
Do you recommend caniasERP to companies?
First, caniasERP is a well-localized software. The fact that you are working with an experienced team is also a big factor. TROIA adds great value to this software, for this reason, we recommend caniasERP.

https://erpnews.com/v2/wp-content/uploads/2020/06/caniasERP.jpg
400
600
katie
https://erpnews.com/v2/wp-content/uploads/2018/10/[email protected]
katie
2020-06-29 15:28:40
2020-06-29 15:28:41
caniasERP Brought Us Advantage in the Pandemic Process