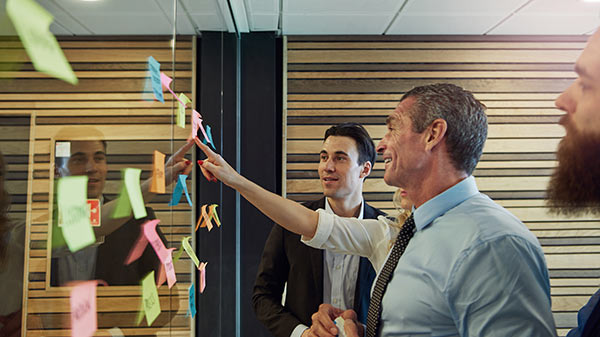 Growing your business in this competitive day and age often seems complicated. Enterprise Resource Planning (ERP) is a process for integrating various functions including accounting, inventory management, and customer relationship management, into one system. In essence, it simplifies the day-to-day business process.
The term itself was first introduced by Gartner in 1990, but it was used before this as a way to help manage inventory specifically in the manufacturing sector. Today, it's often used by software engineers to create programs that help with monitoring balances, inventory, and the status of an organization.
Why should you consider an ERP software for your business?
You'll have a real-time view of your data so you can better address concerns

Easier financial compliance to reduce your risk

Automate your core business operations

Improve your customer service
Now, let's take a closer look at the best ERP software for growing businesses. You might not know where to begin your search, and there are a lot of options to consider in this modern age. Luckily, there's a solution for every budget and business size.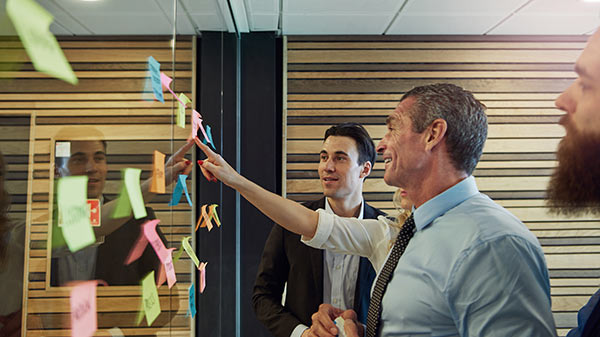 1. NetSuite ERP
NetSuite is a fully scalable cloud ERP solution that's ideal for mid-sized businesses and large enterprises. It features many automatable processes like financial management, fixed assets, order management, and billing. It's built-in data intelligence helps with making better decisions, and you can manage your inventory end-to-end for real-time status.
NetSuite is also priced in a flexible way so you can get a package for your distinct needs. Today, it's used by over 16,000 companies in over 160 countries, so it's likely the most widely used ERP for larger companies. While it's a more costly program, you'll have less need to outsource application hosting or invest in server hardware.
2. Sage Intacct
Sage Intacct is a cloud option for financial management. It combines both Sage Business Cloud with Intacct. It's a great option for startups and growing companies that need a way to increase their business growth will becoming more efficient. Because it automates many day-to-day processes, you can focus on growing your business.
The financial management solutions included with Sage Intacct are cash management, accounts payables and receivables, order management, and spend management. This is useful for a variety of industries, not just financial. It's a leading account management software for healthcare, hospitality, professional services, and wholesale centers.
3. SYSPRO
SYSPRO is an ERP program that's designed to simplify your success by embracing digitalization. Named a Top 3 Leader in the Nucleus Research ERP Technology Matrix, this is truly an innovative solution. Designed specifically for manufacturing businesses, it's a program that can be deployed via the cloud or install on-site.
Within SYSPRO are a number of modules built to help the manufacturing process as well as organization aspects of running the business. It's built for the high demands of warehouse automations, but it also has outstanding financial and accounting features to help keep an eye on costs. SYSPRO really excels with it's "smart factories" features where it helps manufacturers communicate online, automate process, and use new AI technology.
4. Stackify
Finally, Stackify is a solution to improve your software deployments. If your organization currently has a development team hoping to improve code, increase automation, and create better products, Stackify is a must. With load testing technology, retrace tools, and performance monitoring, you'll never have to worry about cyber attacks, online date security, and challenging bugs.
Turn troubleshooting into a simple process. With Stackify, you can easily integrate with cloud storage for better management and tasks. It's a way to produce better products faster and more frequently without the stress.
Choosing the Best ERP Software
You'll quickly discover you have a lot of options when it comes to selecting an ERP software that's right for your organization. You'll want to consider your size, your needs, and your goals when making a decision. Not every program is the right fit, but the right fit program can revolutionize your business.
All of these options above offer unique benefits you won't find anywhere else. They'll help you target your business goals, accomplish more, and make a name for yourself in your industry no matter your size. It's time to embrace the future of ERP software.
Get 2019 ERP Pricing: 45 different ERP systems profiled including Epicor, Microsoft, SAP and more. Click to download your free guide.
https://erpnews.com/v2/wp-content/uploads/2019/04/ashley.jpg
337
600
katie
https://erpnews.com/v2/wp-content/uploads/2018/10/[email protected]
katie
2019-04-10 14:07:41
2019-04-10 14:36:01
Agile Enterprise Resource Planning Software for Growing Businesses