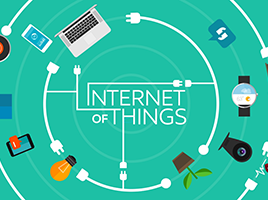 ERP News – worldwide – erpnews.com – SAP S4 HANA placed firmly at the centre of what the company hopes will be a broad ecosystem that connects to other platforms such as Microsoft Azure and Force.com
It's all about being connected and the digital economy being a reality not just hype, that's the message from the SAP Innovation Forum being held in London at the QEII Conference Centre.
By 2020 it is forecast that the size of the digital economy will be $90 trillion and that will be fuelled by hyper-connectivity.
That's not to say that hyper-connectivity will be the answer, Cormac Watter, MD, SAP, UK: "You need to get something from it, analyse the data and get actionable insights."
Essentially what SAP is talking about is the rise of the Internet of Things, but having sensors connected to everything is all well and good, but that doesn't necessarily bring the business or customer value.
What brings the value is being able to take that sensor data and create insight, whether that's from a Fitbit device, a connected home device such as Hive, or in a factory setting where data is collected from robotic arms which can be analysed to identify potential maintenance that can stop potentially costly downtime.
Being connected is the theme and that isn't just being aimed at the sensor connectivity from devices, it's also about having a connected platform.
Watters said that all the acquisitions the company has made connect, and that it's all about having the right pieces of the jigsaw puzzle fitting together to enable innovation in all areas and not just one.
The platform is probably the battleground for the future.
The pieces are important but the vital piece that fits it all together is the platform, Watters said: "The platform is probably the battleground for the future."
SAP has been busy over the past year in tightening the integration between its HANA applications. In December it released new versions of its transportation management and warehouse management applications, strenghtening the integration between logistics processes in order to allow for faster logistics and order fulfillment.
Creating a fully connected platform is something that all platform vendors are striving for, it's simply not useful to a business if two core components have limited connected functionality, the bridge needs to be secure in order to assure seamlessness so the user doesn't notice that they are utilising what is effectively two different pieces of technology.
Pat Bakey, President of Industry Cloud at SAP, said: "In this digital economy there are two options, one you either disrupt or get disrupted, two, you either grow your business or you atrophy, because in the speed of the digital economy if you don't grow then you are falling behind."
Of course the technology that SAP hopes will enable this will be its own.
As with any conference there is pitching of products and big name customer examples, this time around SAP chose to highlight Fitbit and McLaren's use of data. These users lead into real world scenarios of how a connected world can utilise analytics.
Optimising transport through the use of real-time data was used to highlight how the use of this technology can assess mobility patterns and optimise flows of traffic.
With SAP wanting to be the central platform that connects to numerous other pieces that include being able to connect to the likes of Force.com or Azure, the company is hoping to build its relationship with customers.
Bakey said: "The relationship with SAP and its customer base is changing – it's important for them to understand our capabilities – we need an intimate relationship across our business."
We would argue that this could perhaps be said by any vendor as most would surely want a closer relationship with its customers. For SAP though this could be a real make or break relationship. It needs to be seen by its customers as the focal point for connecting to other platforms.
The company has big hopes for where it is going and executives from the company told that it plans to be 'extremely aggressive' with its road map.
https://erpnews.com/v2/wp-content/uploads/2016/02/Iot-268-3.png
200
268
webmaster
https://erpnews.com/v2/wp-content/uploads/2018/10/[email protected]
webmaster
2016-02-11 00:00:00
2016-02-11 00:00:00
Why SAP is uniting IoT