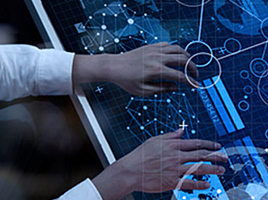 Next-generation ERP applications will leverage emerging technologies like machine learning, intelligent apps, Internet of Things, and Blockchain for efficiency.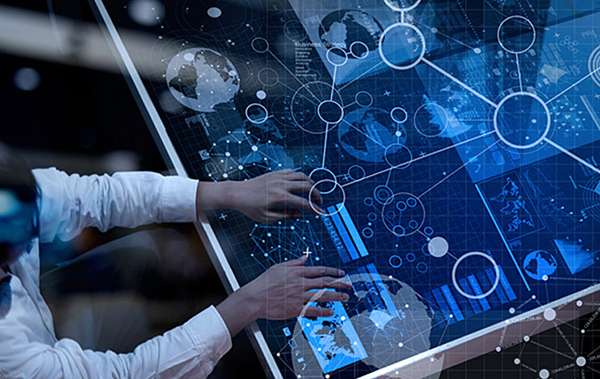 In the digital age, and with turbulent market conditions, many current business models are presented with substantial opportunities and threats. In order to not only survive but thrive, organizations must be increasingly agile. Companies need to be able to make prompt, informed decisions about how to adapt to rapid and constant changes and then implement new strategies. In addition, they need to be able to quickly manage performance, constantly monitor what's working and what is not and redeploy resources to the best opportunities and returns. So, where does finance fit into all of this?
This is creating new demands on CFOs and their finance teams, which are driving finance to rethink their mission and operating model. At the recent FEI Committee on Finance & IT (CFIT) meeting, hosted by Oracle Corporation in Redwood City, California, Oracle VP, Financials Strategy, Terrance Wampler said the future of the finance function is "intelligent and connected". The finance function will be data-driven, complete and secure by harnessing:
Interactive Reporting
Touchless Transactions
Continuous Insight & Close
Adaptive Intelligence
Process Control & Automation
Wampler says CFOs will be "balancing 'operational efficiency', which focused on cost and quality and perfecting transactional processing and workflow and what we've defined as 'operational agility', harnessing the ability to manage hyper-growth, using robotic process automation (RPA) and machine learning (ML) to further improve process efficiency, as well as securing the skillset needed to be collaborative and partner with the business – using predictive analytics and modeling to uncover insights and help guide the business forward."
Next-generation ERP applications will leverage the following emerging technologies for efficiency:
Machine Learning Automation

Transaction Processing
Compliance Automation
Fraud Detection

Intelligent Apps

Optimized Supplier Payment Terms
Best-Fit Supplier

Internet of Things (IoT)

Blockchain

B2B Transactions
Intercompany Processing
There continues to be an evolution in automation on a continuum that ranges from enabling strategies that improve parts of the business process to more sophisticated technologies, such as cloud computing, natural language processing (NLP) and autonomous operations, with cognitive elements. These "autonomous" ERPs will be powered with machine learning to create:
Touchless transactions – Transactions created automatically from document images, etc.,
Continuous close – Automated accounting for real-time performance insights,
Audit and policy compliance – Automatic tracking of policy adherence and compliance, and
Automated fraud detection – Reporting anomalies automatically detected.
As finance functions look to transform, artificial intelligence (AI) will be critical. Given the importance of data, no longer will finance rely on analysts. Moving forward, the need for data scientists is only going to increase and their ability to use algorithms and manipulate vast amounts of data will drive business results. Using data science, finance will be able to access ML and deep learning and this is where the 'transformation' of finance will take place.
As companies bring many of these technologies together, the final piece of the puzzle will be blockchain. Blockchain is non-repudiable because there is consensus from all nodes in the chain on each new transaction, so the transaction can't be denied as invalid. It is immutable because each new block contains a hash of the previous block, creating the chain. Smart contracts are now creating programmatic encoding in agreements for conditions, asset exchanges and downstream instructions (e.g. apply 10% discount to the invoice price if goods are delivered late). Blockchain also creates a single, trusted source of truth. All participants agree the data on the blockchain is correct. Finally, blockchains are encrypted for confidentiality of all data.
There are four key enterprise applications of Blockchain currently driving business value:
Tracking things of value (enable autonomous marketplaces)
Secure B2B integrations (reduced friction, autonomous governance)
Secure, Decentralized Record Storage & Maintenance (eliminating transaction intermediaries)
Tracking the provenance of products and materials (guarantee product quality and safety)
Wampler summed all of these emerging technologies up by saying, "For the majority of businesses today, change is simply not an option – it's an imperative driven by customer expectations and pace of innovation." Yesterday's ERP approach and the days of traditional legacy, on-premise ERP with heavy customization will no longer cut it. ERPs of tomorrow are complete, connected, intelligent cloud suites. They are all about business innovation and a transformation platform with applied emerging technologies and continuous access to innovation.
https://erpnews.com/v2/wp-content/uploads/2018/04/Emerging-268-1.jpg
200
268
webmaster
https://erpnews.com/v2/wp-content/uploads/2018/10/[email protected]
webmaster
2018-04-16 00:00:00
2018-11-14 14:08:23
Today's ERP is All About Emerging Technology